Ocean Odyssey - Logic Pro X Template Download (Dramatic Orchestral Music) Jon Brooks
Logic Pro X Project Template Download
for Jon Brooks' dramatic cinematic orchestral music score
"Ocean Odyssey"
.
(The download includes the full mix bounce down too).
Cinematic, majestic and heroic orchestral music gradually building to a climax expressing achievement and pride. Success, a goal has been achieved! Dramatic and powerful modern classical instrumental music that builds to a big resolution.
Music composed, orchestrated and produced in Logic Pro X.
LPX Template
Track Duration:
 0:40
Tempo BPM:
132.5 bpm
Key:
G Minor
Download Size: 
24.6MB
Uncompressed size:
36.2MB
Note:
  It's likely that you'll have to replace some of the instruments or plugins for similar ones unless you have them all yourself; otherwise playback might be a little different.
- Audio Channels:  9
- MIDI Channels:  28
- Aux/Buses: 1
- Stereo Main Out:  1
PLUGINS / SAMPLE LIBRARIES:

EXS24 (Logic Pro X Factory Plugin)
Compressor (Logic Pro X Factory Plugin)
Channel EQ (Logic Pro X Factory Plugin)
AdLimiter (Logic Pro X Factory Plugin)
Sample Delay (Logic Pro X Factory Plugin)
Stereo Delay (Logic Pro X Factory Plugin)
Vienna Instruments
Kontakt 4
Kontakt 5
Kore Player
Distorted Reality 2
Project SAM Symphobia
Symphony of Voices
G-Town (Free Sample Library)
VSL Strings Pro
VSL Epic Horns
Kontakt Factory Library
YouTube Channel:
http://www.youtube.com/jonbrookscomposer
Facebook Page:
https://www.facebook.com/JonBrooksComposer
CDBaby Artist Page:
http://www.cdbaby.com/Artist/JonBrooks1
SoundCloud:
https://soundcloud.com/jonbrooks-1
Official Website:
http://www.jonbrooks.co.uk
Twitter:
https://twitter.com/JonBrooks_Music
Thank you for purchasing my templates!
You'll get 1 file (23.5MB)
More products from Logic Pro X - Download Templates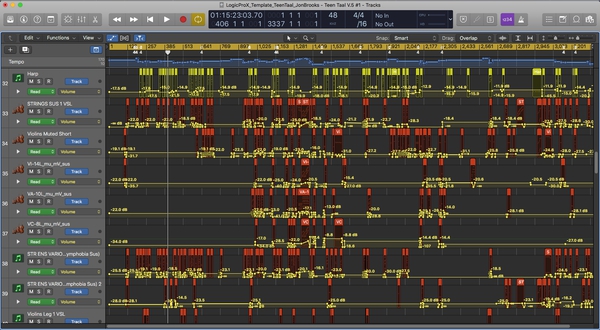 TEEN TAAL (Complete Soundtrack) Logic Pro X Template Download - Jon Brooks Music Composer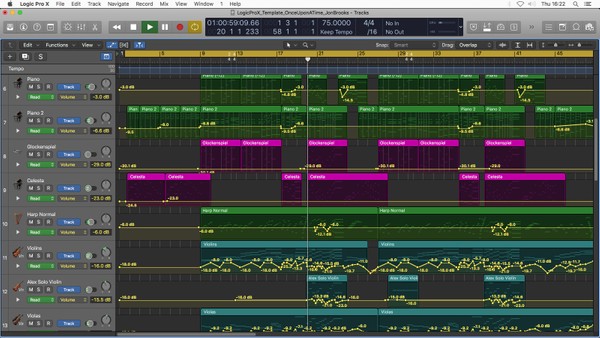 Once Upon a Time 🎵 Logic Pro X Template Download (Disney style Orchestral Music) Jon Brooks