Home
Logic Pro Templates
Prayer for Peace 🎵 Logic Pro X Template Download 🎵 Sentimental, Sad, Emotional Piano with Orchestra
Prayer for Peace 🎵 Logic Pro X Template Download 🎵 Sentimental, Sad, Emotional Piano with Orchestra
Download the full Logic Pro X template project
 for
'Prayer for Peace'.
Music composed and produced in Logic Pro X by film and TV composer Jon Brooks.
Sentimental, sad and mournful instrumental music featuring solo piano with an orchestral accompaniment. This music is often requested for funerals and other solemn occasions. Emotional, peaceful and beautiful instrumental with an motive, heartfelt and moving mood.
Track Duration:
 2:34
Key:
 C Minor
Tempo:
 BPM Varies
LPX Version: 10.4.8 (and upwards)
Download size:
29.9 MB
Uncompressed size:
35.6 MB
Note:
  You may have to replace some of the instruments or plugins for similar ones unless you have them all yourself; otherwise playback might be a little different. Sampler instruments, settings, full mix bounce, automation, mixed elements, mastering chain and audio files are included; but not the sample library audio content (due to sample library copyright terms).
Audio Channels:  1
MIDI Channels:  17
Aux/Bus Channels:  0
Stereo Main Output:  1
Plugins/Soundbanks:
Logic Pro X (Stock Plugins)
Vienna Imperial (Piano)
Vienna Instruments Special Edition Vol. 1 & Vol. 1 PLUS
Vienna Instruments Special Edition Vol. 2 & Vol. 2 PLUS
Vienna Suite
Project Sam Symphobia
YouTube Logic Pro X Templates:
https://www.youtube.com/hairybigger
YouTube Jon Brooks:
http://www.youtube.com/jonbrookscomposer
Facebook Page:
https://www.facebook.com/JonBrooksComposer
SoundCloud:
https://soundcloud.com/jonbrooks-1
Official Website:
http://www.jonbrooks.co.uk
Twitter:
https://twitter.com/JonBrooks_Music
You'll get 1 file (28.6MB)
More products from Logic Pro X - Download Templates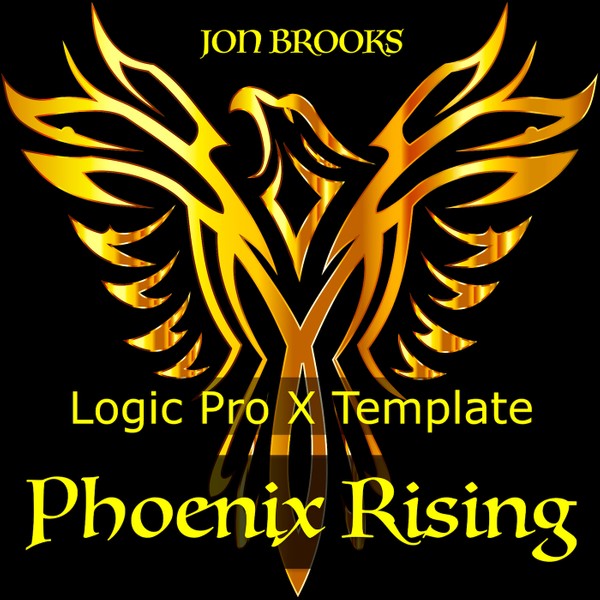 Phoenix Rising 🎵 Logic Pro X Template Download 🎵 Epic, Cinematic and Dramatic Orchestral Music