Home
Logic Pro Templates
Phoenix Rising 🎵 Logic Pro X Template Download 🎵 Epic, Cinematic and Dramatic Orchestral Music
Phoenix Rising 🎵 Logic Pro X Template Download 🎵 Epic, Cinematic and Dramatic Orchestral Music
Download the full Logic Pro X template project
 for
'Phoenix Rising'
. Music composed and produced in Logic Pro X by film and TV composer Jon Brooks.
Cinematic, epic and dramatic orchestral music building to a powerful climax. Heroic, triumphant and majestic. Orchestra, chorus, brass, strings, woodwind and percussion. Ideal for games, sci-fi, action, advertising, adventure, gaming, film trailers and fantasy. A cross between Hans Zimmer, Audio Machine, Mark Petrie and Two Steps From Hell.
---

Track Duration:
 0:30
Key:
 E Minor
Tempo:
 140 BPM
INSTANT DOWNLOADLPX Template DownloadDownload Size:
17.2 MB
Uncompressed Size:
26.4 MB
Note:
You may have to replace some of the instruments or plugins for similar ones unless you have them all yourself; otherwise playback might be a little different. Sampler instruments, settings, full mix bounce, automation, mixed elements, mastering chain and audio files are included; but not the sample library audio content (due to sample library copyright terms).
Audio Channels:
  3
MIDI Channels:
 27
Aux/Bus Channels:
 1
Stereo Main Output:
 1
Plugins/Soundbanks:
Logic Pro X (Stock Plugins)
Kontakt
Vienna Instruments Special Edition Vol. 1 & Vol. 1 PLUS
Vienna Instruments Special Edition Vol. 2 & Vol. 2 PLUS
VSL Epic Horns
Project SAM True Strike 1
Distorted Reality 2
G-Town (Free EXS24 Sample Library)
Project Sam Symphobia 1
Project Sam Symphobia 2
Project SAM Trombones
London Orchestral Percussion
Advanced Orchestra (Violins)
YouTube Logic Pro X Templates
YouTube Jon Brooks
Facebook Page
SoundCloud
Official Website
Twitter
You'll get 1 file (16.4MB)
More products from Logic Pro X - Download Templates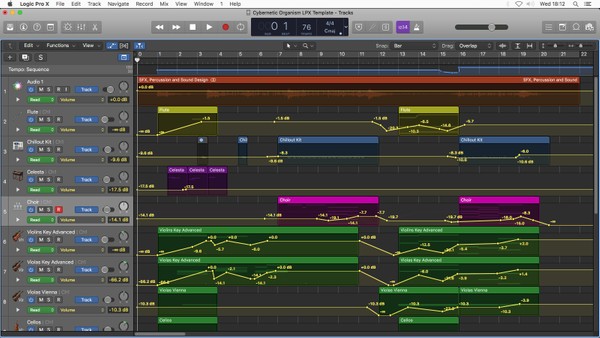 CYBERNETIC ORGANISM 🎵 Logic Pro X Template Download (Jon Brooks) Dramatic Sci-Fi Orchestral Music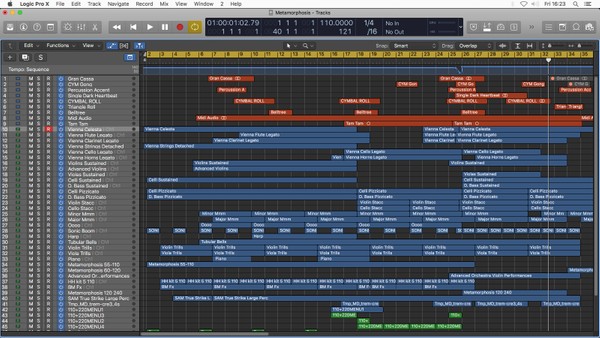 METAMORPHOSIS - Logic Pro X Template Download - Jon Brooks - Dramatic Orchestral Instrumental