A MOTHER'S LOVE | Logic Pro X Template (Jon Brooks Music) Advertising Jingle
Download Logic Pro X Template
 for 'A Mother's Love' by jingle composer Jon Brooks. Positive, happy and warm family children's instrumental music with a loving, cheerful and compassionate touch building to an uplifting climax. Instrumentation features piano, synthesizers and woodwind. Imagine a train ride, the family unit gathering, love, a happy home, children playing, nature scenes, trains, the outdoors and kids growing up. A television jingle advertising music cue.
Download Size:
12.5 MB
Uncompressed Size: 
19.4 MB
Music Track Duration:
0:30
Key:
C major
Music Producer:
Jon Brooks
Note:
It is likely that you will have to replace some of the instruments or plugins for similar ones unless you have them all yourself; otherwise playback might be a little different. Some audio files are included but not the sample libraries.
YouTube:
http://www.youtube.com/jonbrookscomposer
Facebook Page:
https://www.facebook.com/JonBrooksComposer
CDBaby:
http://www.cdbaby.com/Artist/JonBrooks1
SoundCloud:
https://soundcloud.com/jonbrooks-1
Website:
http://www.jonbrooks.co.uk
IMDB:
https://www.imdb.com/name/nm1929142/
Twitter:
https://twitter.com/JonBrooks_Music
Audio Channels: 6
MIDI Channels: 21
Bus Channels: 0
INSTRUMENTATION:
Cymbal Rolls (Audio)
Belltree (Audio)
Reverse (Audio)
EXS24 (Factory Default)
Piano (Ivory)
Harp (VSL)
Violins (Vienna Instruments)
Violas (VSL)
Cellos (Vienna Instruments)
Cellos (VSL)
Double Bass (Vienna Instruments)
Cello Pizz (VSL)
Double Bass Pizz (VSL)
Distorted Reality
Timpani (VSL)
Glockenspiel (Vienna Instruments)
Clarinet (Vienna Instruments)
Baritone Sax (Vienna Instruments)
Breakmatic
Tags: 
Positive, Family, Positive Music, Happy Music, Happy, Instrumental Music, Instrumental, Jon Brooks, Advert, Commercial, Advertisement, Advertising, TVC, TVCs, Piano, Strings, Synthesizers, Synthesizer, Instruments, Cheerful, Content, Joyful, Lively, Merry, Good, Playful, Play, Motherly, Mother, Love, A Mother's Love, Branding, Brand, Logo, Background, Atmospheric, Nostalgic, Nostalgia, Loving, Reflective, Thoughtful, Flashback, Memory, Thought
More products from Logic Pro X - Download Templates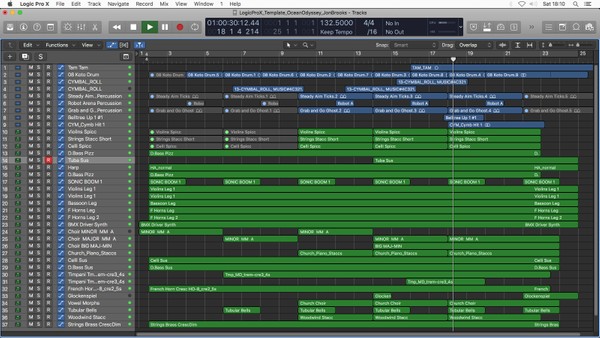 Ocean Odyssey - Logic Pro X Template Download (Dramatic Orchestral Music) Jon Brooks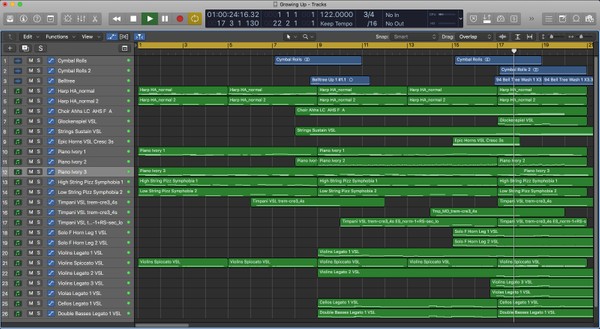 Growing Up - Logic Pro X Template Download (Orchestral Children's TV Commercial Music) Jon Brooks