BlogrCart SEVEN (PRO) Full Featured Ecommerce Blogger Store Theme
BlogrCart SEVEN
 PRO version have been released - a blog - a web store - an app featured - shopping cart equipped - no programming or 3rd party services required.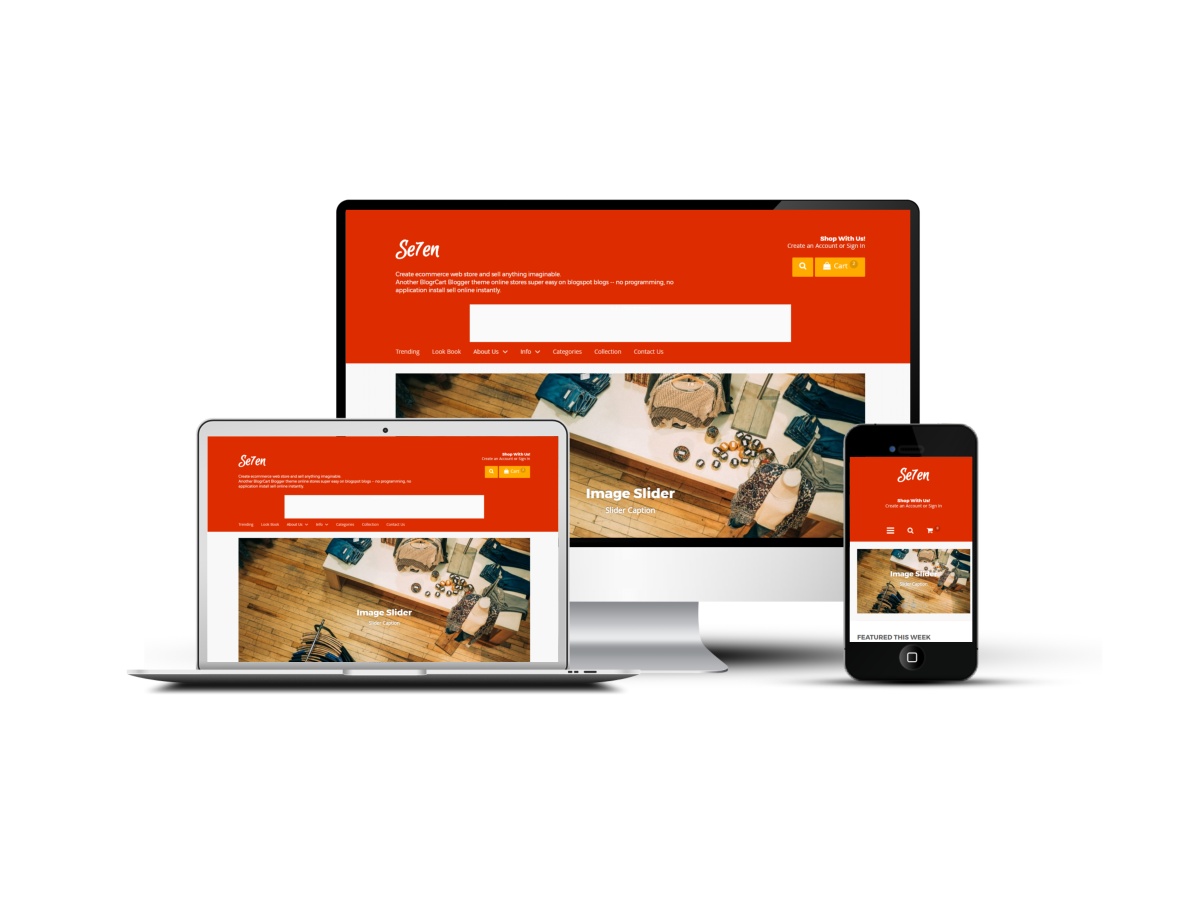 ABOUT #blogrcart SEVEN.
---
SEVEN.
- Elegant hand crafted/coded fully functional e-commerce rich featured Blogger blog theme/template & mobile ready, helps build online web stores/shops on a totally free blog platform. Write a blog or sell online using a single blog!
Product focused homepage & responsive layout, display featured products/posts easily using Blogger widgets drag & drop features.
Send email order form, contact form comes pre-installed - with validation/checks! No 3rd party apps used - all built in with Blogger. Handles users checkout to Paypal or send orders via email (or forms) seamlessly using a sleek & intuitive layout design.
Insanely quick & easy install & setup online web stores!
No 3rd party apps.
No programming required!
No monthly service fees.
No subscription required.
No code editing for installs.
Fully documented to customize to your own!
All link attribution removed!
Useful Links
---
Features
---
As seen/used on demo
http://blogrcart-seven.blogspot.com
Design & Layout
Uses Blogger Version 3 (latest) theme data tags.
Simple, engaging & intituative order purchasing flow.
Responsive modern design & mobile ready.
Tested on modern web browsers.
Unlimited theme color combo ready.
Blogger Theme Designer customization available.
Responsive touch swipe image slider. (*)
Dropdown navigations links (*)
Display unlimited products/posts by category. (*)
Product sorting - by price, by name, by categories. (*)
Dedicated page for product category display. (*)
Added offer/ads section.
Supports HTTP & HTTPS
Search engine meta data pre-installed.
Quick edits tools available.
Products/posts search ready.
Custom fonts pre-installed.
Over 500+ icons ready
Optimised for the web & mobile devices.
Use to create product listing or publish blog posts.
View example category page: 
http://blogrcart-seven.blogspot.com/search/label/All
View example listing page:
http://blogrcart-seven.blogspot.com/search/label
Ecommerce
Shopping cart summary ready.
Send order email ready.
Paypal checkout ready.
Paypal auto conversion checkout pre-installed.
Discount code checkout pre-installed.
Success & error page ready.
3 shipping method pre-installed.
Tax calculation available.
View example checkout page:
http://blogrcart-seven.blogspot.com/page=checkout
Product/Posts
In-page social sharing.
Product select by size or color pre-installed. (*)
Added global product tab/drawer contents. (*)
Product status.
Product ratings.
Product image zoom & pop up gallery.
Enable/disable product page meta data available.
Related product display.
View example product page:
http://blogrcart-seven.blogspot.com/2017/07/off-shoulder-top-in-gray-this-summer.html
Extend
Extendable to use custom shipping -- Free consultation.
Compatible to use Instamojo (INR currency) checkout.
Compatible to use PagSeguro (BRL currency) checkout.
(*) No code editing required.
Changelog & Version History
---
Current Version: 1.0 July 2017
Version History:
http://blogrcart-seven.blogspot.com/
* This is a full version theme - as seen & functioned at live preview.
What Will You Get?
---
Full readable Blogger template/theme file for upload
Sample products & blog pages/contents file for instant upload
Auto post helper file
Documentation with video tutorial & links
Sample widget HTML/text included.
Mobile apps icon example
License & usages.
Free support & installation.
All attribution or credit links removed!
[BONUS] Example product images to use!
Get In Touch?
---
Twitter:
http://twitter.com/irsahindesigns
Facebook:
http://www.facebook.com/irsahindesigns
Google+:
http://plus.google.com/+irsah
Instagram:
http://www.instagram.com/irsahindesigns
Users Feedback
---
"...Thanks so much for getting back to me so quickly. What awesome service - I really wasn't expecting a reply until Monday!..."
 -- Linsay R (May 2017)
"...Would like you to review and give your comment. Thank you once again, your customer service is top notch!..."
 -- Lilian (Apr 2017)
"... I have seen the website, everything looks great and perfect!!!So much thanks to your team for helping me out and making effort to ensure everything is explained clearly! :)..."
 -- Singapore's Leading Fashion & Trending Boutique
"...thank you so much. that why I decide to buy 2 template in irsah.com. Very good template and good support!.."
 -- Vovandatqb
More products from irsah indesigns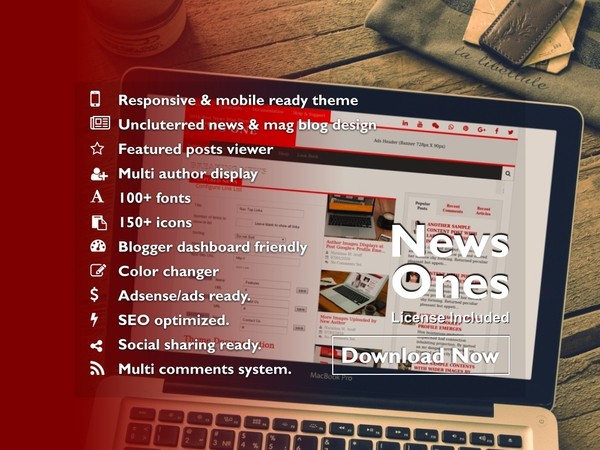 NEWS ONES (PRO) - Easy Magazine & News Styled Pre-made Blogger Blogspot Template (License Incl)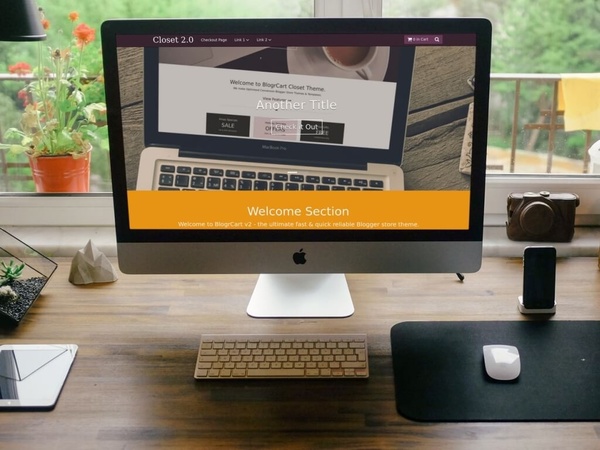 BlogrCart CLOSET V2 - Free Responsive Premade Blogger Shopping Cart Blogspot Template