Z Drive 5532 - The Overdrive Pedal by Guitar Tutorials!
The
Z Drive
5532
is the first overdrive pedal produced by
Guitar Tutorials
! 
It is entirely hand built with top quality components.
The pedal is inspired by the legendary and hard to find Gaspedals DumbBell Red.
Features

With only one knob for the Volume, two footswitches, one for
on / off
and the other for
boost
, and a
Cut
switch, this pedal has a very simple setup to optimize the tone.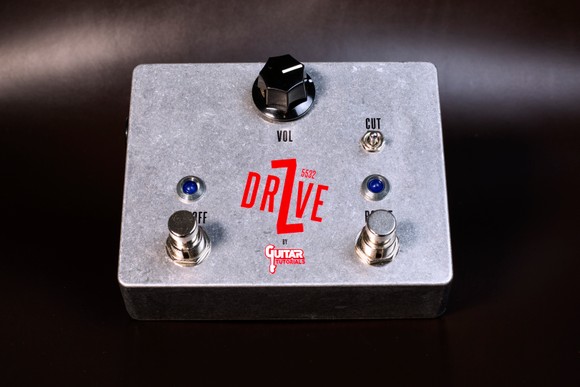 You will be amazed by the smoothness and dynamics by turning the volume knob. By inserting the boost you will have a good volume gain without altering the tone.
The Cut control acts on the bass eq, to ​​guarantee clarity of sound even with Gibson-type guitars already rich in bass by their nature.
In the
video
 review we made you will be able to appreciate all the nuances of the pedal with different guitars and amps.
If you are looking for the ultimate overdrive pedal that faithfully reproduces the tone in your head and in your hands, the Z Drive 5532 is the right pedal for you!
More products from GuitarTutorials