FREE Comic Ink Brush Set for Procreate: 20+ Inking and SFX Brushes
Here's my first custom made Procreate ink brush set with more than 20 brushes for inking and special effects. It's dedicated to the great Will Elder, an American illustrator and comic book artist who worked in numerous areas of commercial art but is best known for a zany cartoon style that helped launch Harvey Kurtzman's MAD comic book in 1952.

To celebrate the awesome new features of Procreate 5 I'm giving the whole set away for FREE.

... but since it took me some time and effort to create these brushes, you may consider to spread the word, follow me in the Procreate forum http://procreate.si/forums/index.php?topic=10469.0, tweet your artwork @georgvw or make a small donation ("pay what you want" option) to support my work. Thanks! 😊

Free Updates & New Brushes:
[update DEC-17-2020] Added the Xmas2020 ELDER sketch and ink brush
[update JUL-15-2016] Uploaded some sample images to give you a better idea of the different brushes and styles: https://www.flickr.com/photos/georgvw/albums/72157668153516363
[update JUL-19-2016] Added 3 BONUS brushes: The PARALINER (alpha + beta) and The PENTALINER 
[update OCT-14-2016] Added ELDER 2.0 and PENTALINER 2.0: Optimized for iOS 10
[update OCT-28-2016] Added the STRATMORE ink brush: A versatile inking and painting brush with bristol board texture
[update DEC-14-2016] Added DUO and TRIO LINER brushes: Great line art brushes for flowing patterns and shading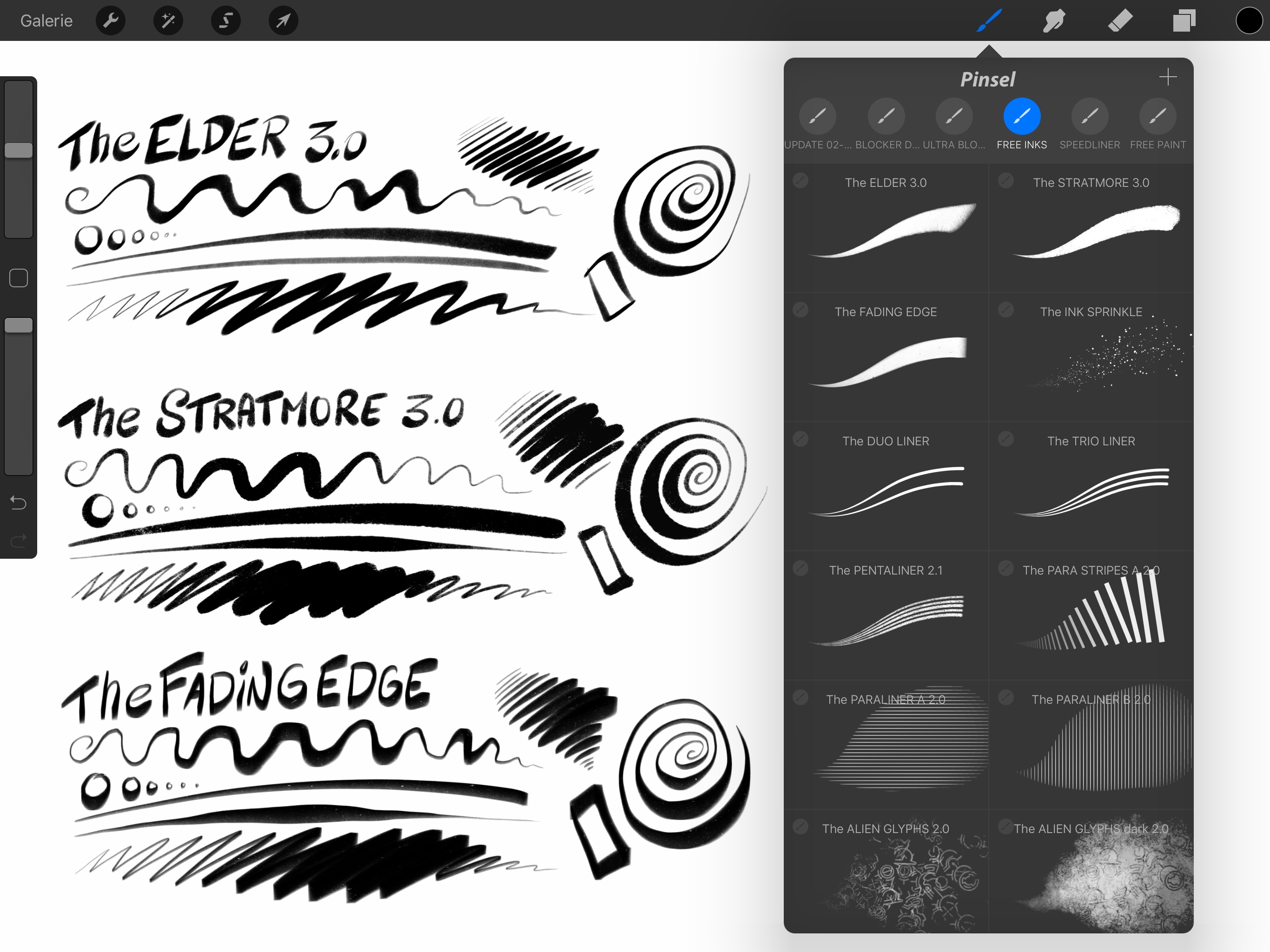 [update 01-21-2017] INK SPRINKLE and FADING EDGE ink brushes added
ELDER 3.0, STRATMORE 3.0 and PARALINERS 2.0 added
PENTALINER variations added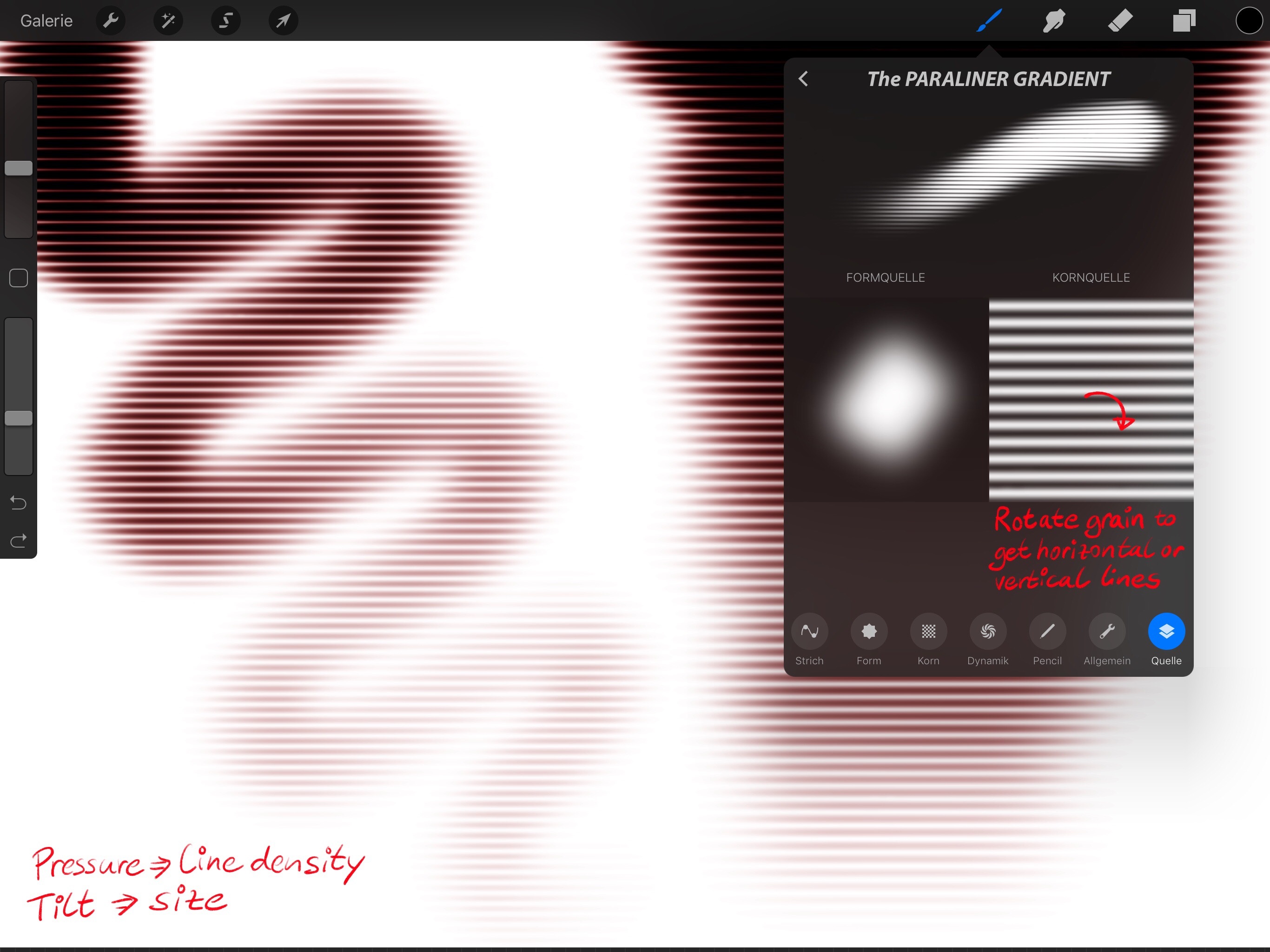 [update FEB-09-2017] Added the PARALINER GRADIENT brush: Pressure controls line density, tilt controls brush size
[update SEP-22-2017] Added the ELDER P4: Updated and optimized for Procreate 4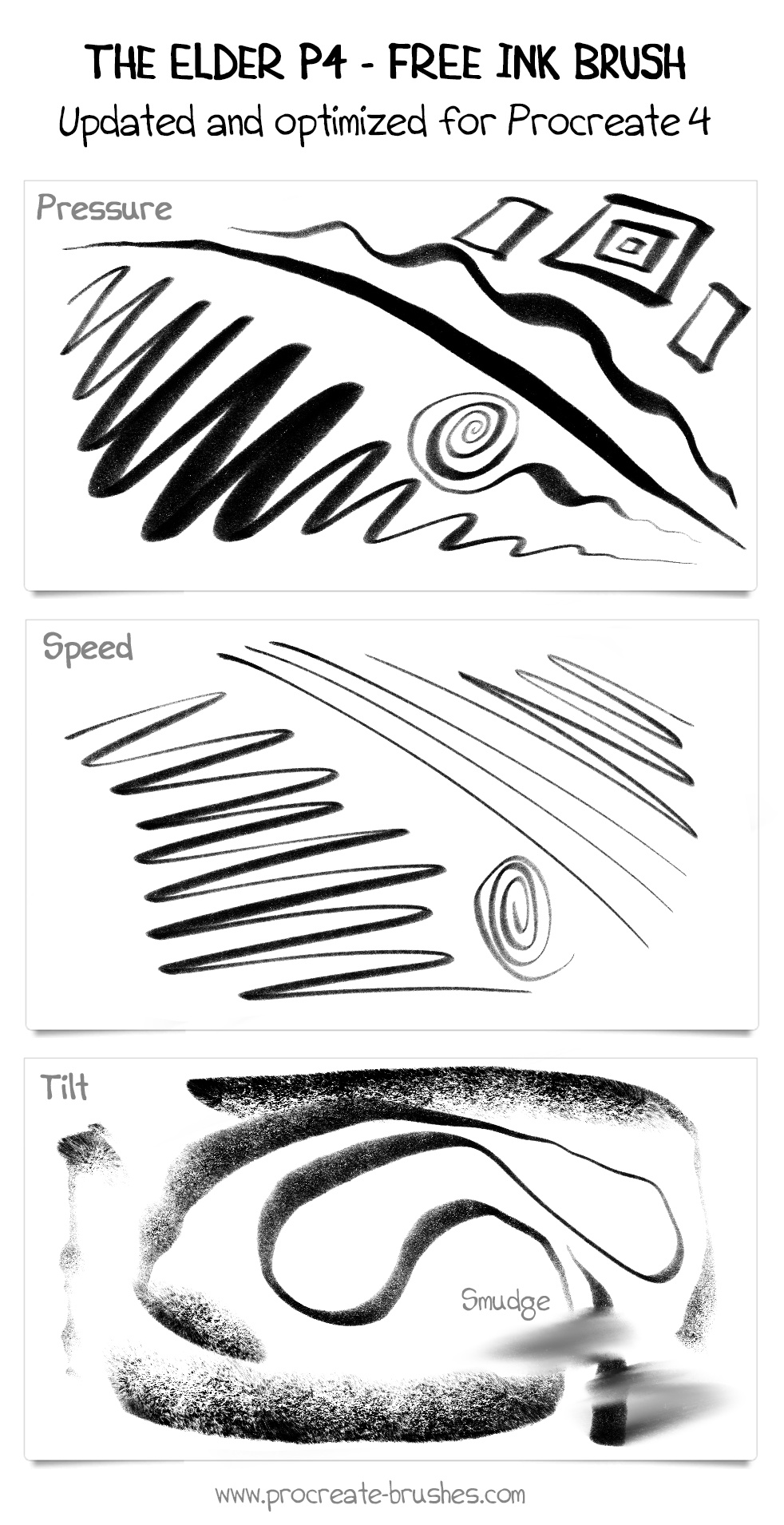 [update NOV-06-2017] Added 3 brand-new Comic SFX brushes: The KIRBY KRACKLE, KIRBY DARK MATTER, and KIRBY DOTS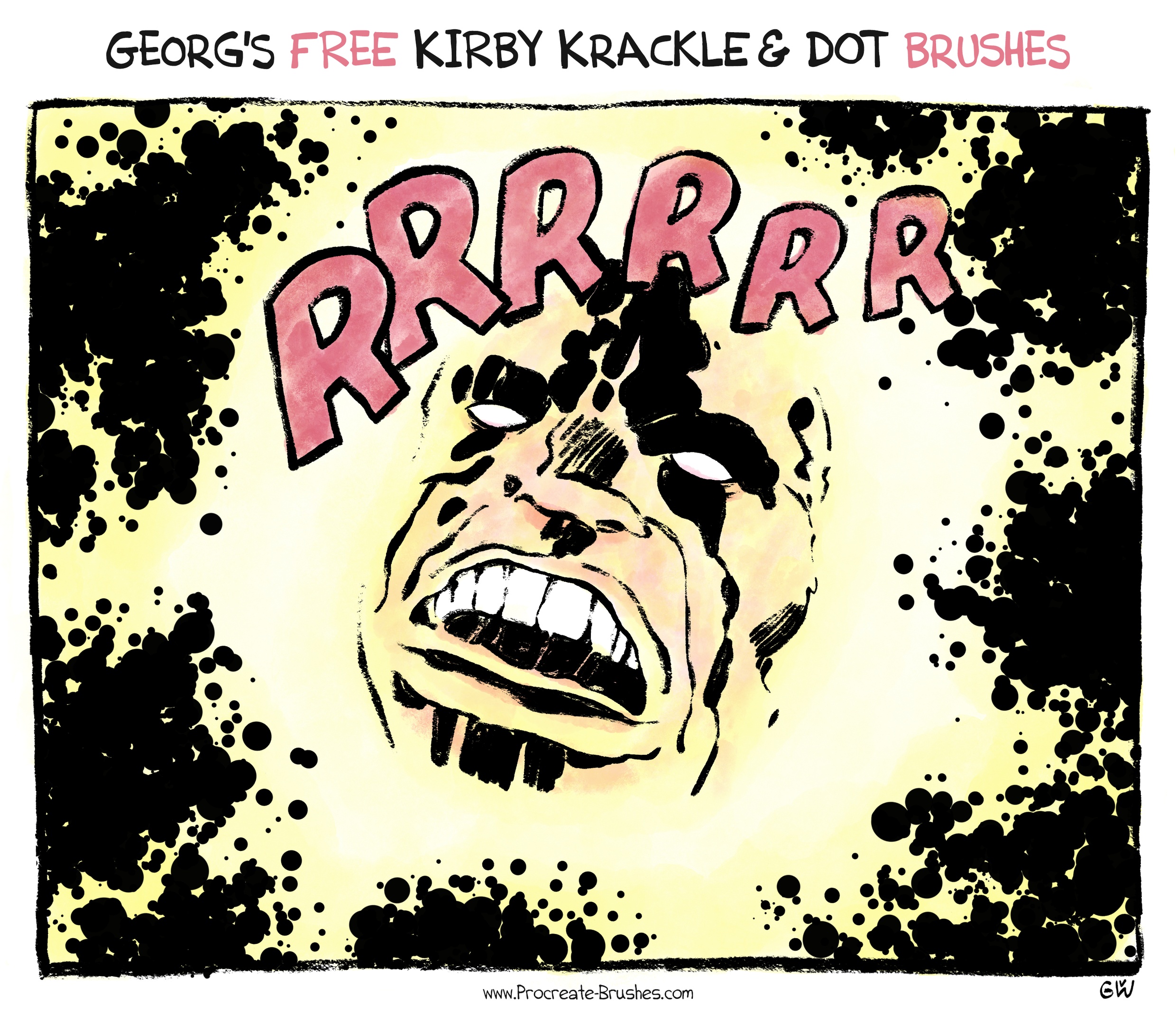 Happy Inking! 😄
Georg

Download my other free and premium brush sets, swatches, and tools for Procreate: https://sellfy.com/georgvw

To learn more about my brushes, check out sample images, demo videos, and customer reviews visit my brush blog http://procreate-brushes.com

---

NOTE: You need Procreate (iOS App) to use the brushes, a pressure-sensitive stylus like the Apple Pencil is recommended. The shown illustrations are fan art sketched & inked with these brushes in the spirit of the original artists/copyright holders.

More products from Georg's Procreate Brushes
20% OFF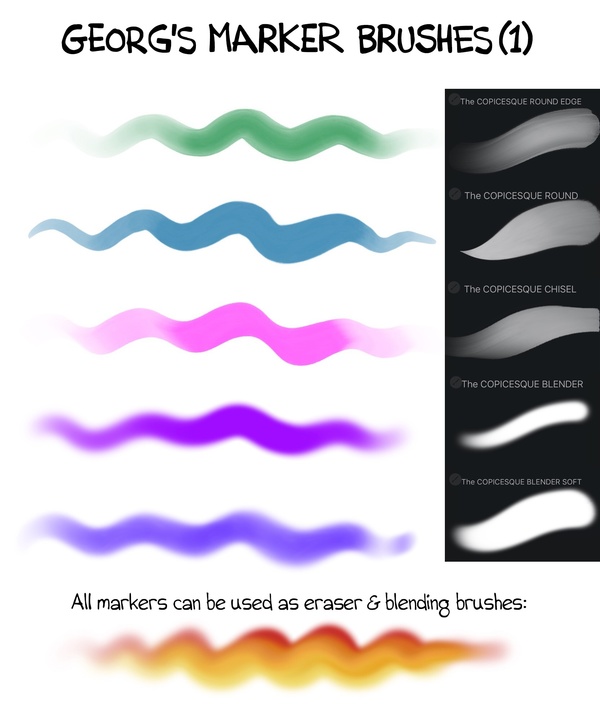 COPICESQUE Set: 13+ Marker Brushes for Procreate incl. Free Updates
20% OFF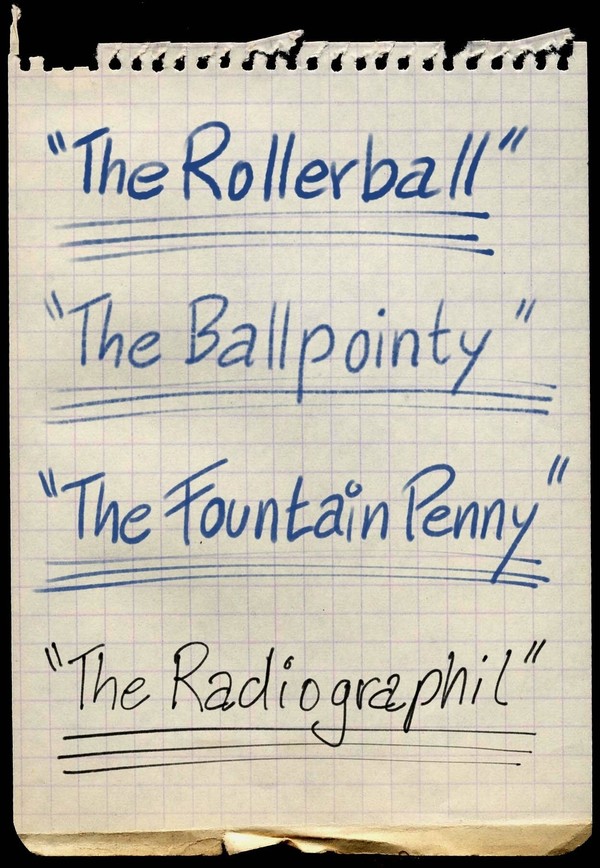 DYNAMIC DOODLER Set: 30+ Pencils, Pens & Multi-Purpose Brushes for Procreate
30% OFF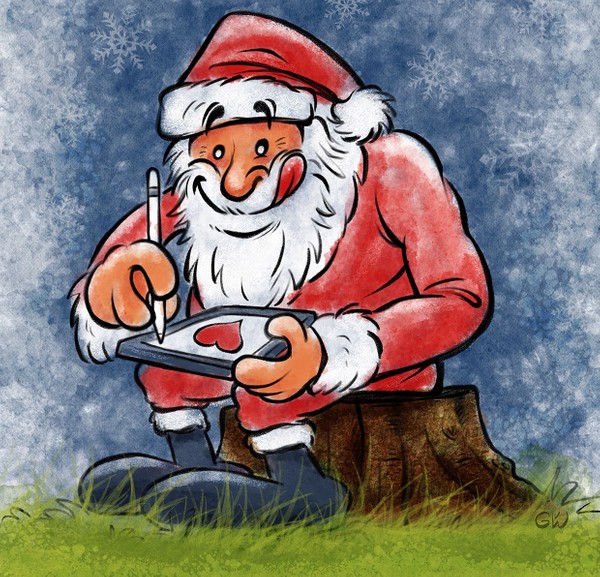 XMAS 2016 Brush Set: 40 Procreate Brushes by Georg vW