Home
| CASINO & SLOTS
Medieval Fantasy Adventure Casino Slot Game Music & Sound Effects Library - Slots Audio Pack
Medieval Fantasy Adventure Casino Slot Game Music & Sound Effects Library - Slots Audio Pack
ATTENTION: This preview simulates gameplay to demo a portion of the library's content. Background music loops aren't included in the actual library, but non-looping pieces such as win tunes are. For music loops and more, please check out our Fantasy Medieval Music library.

Plunge your users into the worlds of yesteryear with ultra immersive fantasy or medieval themed sound effects and high quality win tunes for your slot game! With more than 320 top quality audio assets (160 original sounds), each one is handcrafted and optimized to be the perfect addition to your slot game, offering a massive value to players of any Medieval Fantasy themed casino game!


DOWNLOAD NOW for the perfect themed slots audio pack!


ALL SLOT GAME SOUNDS INCLUDED
Any sound needed for a SLOT GAME USER INTERFACE is included, so transform your project with this staggering collection of meticulously designed sounds! Whether you need BUTTON SOUNDS, BET HIGH and BET LOW sounds, MINIMUM and MAXIMUM selection sounds, NOTIFICATIONS, TRIGGERS, REVEALS, REEL SPIN STARTS, REEL SPIN LOOPS, HUMS and WHOOSHES, simple and special ANTICIPATION REEL STOP sounds, WIN PAYOUT TUNE ROLLUPS, COIN SOUNDS, SYMBOL SOUNDS, anticipation-building WIND UPS, or sounds for SUMMARIES and TRANSITIONS, they're all here, offering you the perfect sound always within reach!

ALL FANTASY SCENARIOS FOR ANY SLOTS FEATURE!
Whether your slots game has mini-games or other features that include:
Free Games Selects, Triggers, or Notifications
Featured Triggers
Reel Plays
Option Selects
Small Win Notifications
Featured Triggers or Unlocking Specials

Any fantasy scenario can be used in any slots feature! Including:
Orcs and Trolls Fighting
Knights or Soldiers Battling with Medieval Weapons and a Huge Crowd of Spectators Cheering
Wizards or Mages Performing Magic Spells or Combatting Each Other
Tavern Gambling with Beer Drinking and Winning Money
Fire-Breathing Dragon Showdown Battle
Witch Potions Brewing
Elf or Magical Creature Forest Adventure
Town Siege with Catapults
Thieves or Rogues Sneaking into Prison to Break Out & Rescue Captive Prisoners
Retrieving Gold from Treasure Chests...and much much more!

GRAB ATTENTION, BUILD CONNECTION
Whether your slot game is physical or online, each asset has been painstakingly optimized to cut through the background chatter and immerse your players deep within any Medieval adventure or Fantasy world like never before! Keep your players coming back for more with inviting sounds and catchy music that will grab their attention, reward play, and build long-lasting connection!

INCREDIBLE EASE-OF-USE, INSTANT RESULTS
Enrich your title in seconds with beautifully mixed, AAA quality sounds brought to you by our team of industry veterans, whose 600 slot games worth of experience have culminated in this extraordinary sound pack! Each audio file is drag-and-drop ready, presented in high-quality MP3 and WAV formats with meticulously labeled keywords, so you can create the perfect gaming experience for your players in a matter of moments!


For your convenience, we have included each asset in High-Quality WAV (44.1 kHz, 16 Bit) and MP3 (320 Kbps) formats.


DOWNLOAD NOW and reward your players with this jackpot of music and sound effects that provides your game with any audio you could ever need!


MEDIEVAL FANTASY SLOTS at a Glance:
• 320 Audio Files (160 original sounds) - all in High Quality WAV and MP3 formats
• Symbol Sounds, Buttons and other Interface Sounds, Reel Spin and Stops, Trigger Sounds, Selection and Reveal Sounds, and more!
• Music Loops, Numerous Variations and Edits, Win Tunes, Payouts and other Celebration Tunes + much more!
• Ready to use – requires no editing, labelling or splicing. Categorized, organized and individually labeled files for maximum use efficiency
• Soundminer Meta-Data / Metatagging: YES

SEE FULL FILE LIST HERE


DON'T DELAY any longer, you are only a step away from bringing your game to life. Take action and DOWNLOAD NOW!



Support email: [email protected]




??? NEED MORE HIGH-QUALITY SLOT SOUND PACKS ???
Pick up our audio libraries for:
PLUS even more slot sounds HERE!

If there is any theme that you would like us to publish for your slot game, please let us know via support email above.




Thank you for your order!
FUSEHIVE.com





TAGS:
Fantasy slot machine, fantasy slots, slot fantasy, fantasy adventure slot, medieval slot machine, medieval slot, medieval slot machine jackpot, medieval slot big win, medieval slot game, Casino, slots, slot game, gambling, gambling game, slot game sound effects, slots sound, slot game music, slot machine, fruit machine, slot machine sound, fruit machine sound, treasure, gold, ancient, old, cartoon, animation, fruit machine music, slot machine music, mysterious, adventure, sound effects, sounds, sounds game, sound effects download, sound effects pack, sound effects youtube, sound effects library, mp3, wav, download, royalty free, royalty free sound effects, cinematic, intense, video, video game, ios, ios game, android, android game, pc, mac, gamedev, game dev, game developer, game, Lord of the rings, lotr, the lord of the rings, the hobbit, hobbit, game of thrones, harry potter, fusehive, celebration, slotsaudio, commercial, energetic, epic, film, folk, happy, intro, movie, music, optimistic, positive, soundtrack, videogame
More products from Asset Store @ Fusehive.com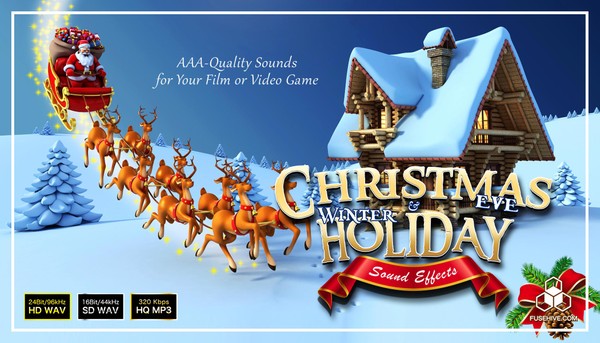 Christmas Eve & Winter Holiday Sound Effects Library - Magic Snow Theme Royalty Free SFX Audio Pack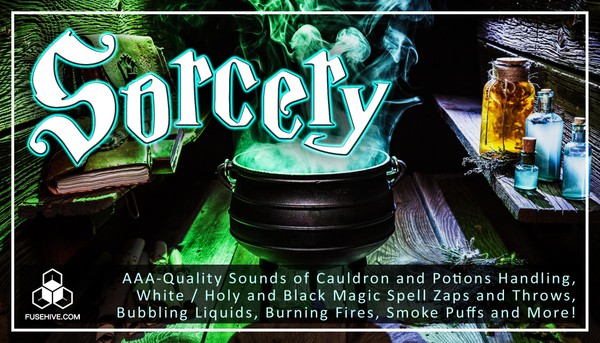 Sorcery Magic Sound Effects Library - Fantasy Witch Potions & Spells Royalty Free SFX Audio Pack
African Safari Casino Slot Game Music & Sound Effects Library - Wild Animals Savanna Slots SFX Pack