Home
| SOUND EFFECTS
SPOOKY HALLOWEEN SOUND EFFECTS LIBRARY - Scary Horror & Creepy Sounds Ambiences Voice Over & Foley
SPOOKY HALLOWEEN SOUND EFFECTS LIBRARY - Scary Horror & Creepy Sounds Ambiences Voice Over & Foley
Something wicked this way comes with SPOOKY HALLOWEEN HORRORS, a huge collection of high quality scary sounds. No matter what you're on working on, whether it's a
horror video-game, a creepy cartoon, a spooky app for children, or even a huge Halloween party or a live event
, this ghostly gathering of ready-to-use sound effects is guaranteed to send a shiver through your project!
EVERYTHING YOU NEED

Whether you're looking for creepy CHARACTER VOICES such as GHOSTS, WEREWOLVES, ZOMBIES and SCREAMS, intense ACTION SOUNDS including BUBBLING CAULDRONS, CREAKY DOORS, KNIFE ATTACKS and GORE SPLATTERS, EVIL LAUGHTER or spooky AMBIENCES like HOWLING WINDS, CREEPY CLOCKS and CHURCH BELLS, you're sure to be spooked by the huge range of sounds to be found inside!
BETTER THAN CANDY
Immerse yourself in
over 500 audio files
of expertly designed sounds, supplied in
high-quality MP3 + SD and HD WAV formats
, meticulously labelled for effortless searching. Each and every audio file in this phantasmal collection has been expertly mixed and mastered to fit into ANY audio environment - just drag, drop, and let the spooky festivities commence!
With
FREE UPDATES, FOREVER!
and
35 FREE BONUS SOUNDS
from our Best Sellers: Zombie Voices and Blood, Guts & Gore, there's no better time to scare your audience with this
ONE OF A KIND spooky sound pack!
Hurry! Buy now to prepare the perfect paranormal project in time for next Halloween!PERFECT FOR:
Video Games
Slot Games
Film / Animation
Ads / Trailers
YouTube videos
Live Events
Music Production
Sound Design
…and all other audio-visual productions 
KEY FEATURES: 
Huge variety of sounds for every spooky scene or situation. Multiple variants and intensities for your convenience and additional options.
Ready to use – requires no editing, labelling or splicing. Categorized, organized and individually labeled files for maximum use efficiency
FREE BONUS - 35 high-quality theme-related sounds from our best sellers
All files are included in Hi-Rez WAV, SD WAV and HQ MP3 formats
FREE Updates to higher versions, FOREVER!
TECHNICAL DETAILS:
510 Audio Files (170 original sounds)
WAV Format: 24 Bit/96 kHz and 16 Bit/44.1 kHz 
MP3 Format: 320 Kbps
Unpacked Size: 1.08 GB
Total Run Time: 1h 08m 51s
Full Asset File List:
http://bit.ly/sh_files
PLEASE COMMENT, RATE AND SHARE IF YOU LIKE! Your support will be massively appreciated.
——–
If there is a SFX / music style that you are seeking for and we haven't published it yet, please drop us an email. We release new assets regularly and will be delighted to create and include the assets you desire in one of our next releases.
Support Email:
[email protected]
Thank you for your purchase!
——–
❤ Subscribe to our YouTube channel for FREE SFX and tons of other cool stuff:
http://www.youtube.com/subscription_center?add_user=fusehive
——–
Fusehive Media is a team of industry veterans, united in our commitment to providing bespoke audio for video games and casino games. Our unique 24/7 workflow, top quality music/audio technology, decided team of expert practitioners, and commitment to forming strong and lasting partnerships with each and every client make us the ultimate choice to take your game to the next level.
Our work includes titles form franchises such as: The Avengers, Batman, Superman, King Kong, Captain America, Green Lantern, Robin Hood, The Mask, Judge Dredd, Wonder Woman, The Flash + over 600 other great titles.
——–
Follow Us Online Here:

Twitter:
http://www.twitter.com/fusehivemedia
Soundcloud:
http://www.soundcloud.com/fusehive
Facebook:
http://www.facebook.com/fusehive
Store:
http://www.store.fusehive.com
Instagram:
http://www.instagram.com/fusehivemedia
Website:
http://www.fusehive.com
TAGS:Ambience, android, android game, animation, animation voice, animation voice over, Attack, Bat, Bats, Breath, Cartoon, cartoon voice, cartoon voice overs, cartoon voiceover, cartoon voices, Cinematic, Comedy, comedy sfx, comedy sound effects, comedy sounds, comedy voice, comedy voice over, comedy voiceovers, Creature, Creature Sound Effects, creature voice, creature voice over, creepy, creepy backgrounds, creepy horror voice, cursed, Dark, Dead, death, demon, devil, die, download, dwarf, fairy, Fantasy, fear, Game, game dev, game developer, gamedev, Ghost, ghost sound effect, ghost voice, ghost voices, ghosts, giant, gibberish, giggle, giggle sound effect, giggling, gnome, gobbledygook, goblin, gremlin, Growl, grown, halloween, halloween voice, halloween voice mp3, halloween voice over, halloween voice sound effects, halloween voiceover, Haunted, Haunting, hell, Hiss, Horror, horror game, horror movie, horror sfx, horror sound, horror sound design, horror sound effects, horror sound effects library, horror sound effects pack, horror sound effects youtube, horror sounds, horror voice, horror voice mp3, horror voice sfx, horror voice sound effects, horror voice wav, Hurt, intense, ios, ios game, Laugh, laughing sound effect, Laughter, mac, Monster, monster sound effects, monster voice, monster voices, mp3, mystery, Night, orc, pain, paranormal, pc, phrase, reverse, Roar, Royalty Free, royalty free sound effects, royalty free voice over, scary, scary game, scary movie, scary sound, scary video, Scream, Sfx, Shout, Slurp, Sound, Sound Effects, sound effects download, Sound effects Library, sound effects pack, sound effects youtube, sounds, sounds game, spooky, spooky halloween voice download, spooky sfx, spooky sounds, spooky voice download, spooky voice mp3, spooky voice over, spooky voice sample, spooky voice youtube, Suspense, terror, thriller, Trailer, Vampire, Video, video game, Voice, voice over, voiceover, wav, Wind, Witch, word, yell, Zombie, zombies
More products from Asset Store @ Fusehive.com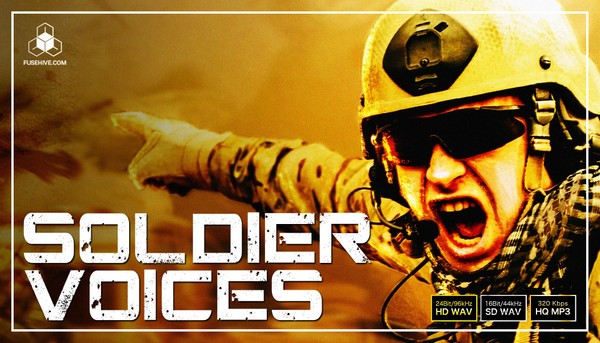 ARMY SOLDIERS! Military Battle Warrior Combat Voice Overs AAA Royalty Free Sound Library Audio Pack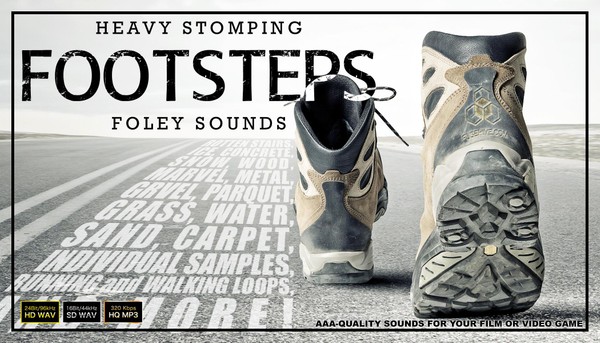 FOOTSTEPS FOLEY - Walking Running Noises on Beach Grass Gravel Snow Ice Water Sound Effects Library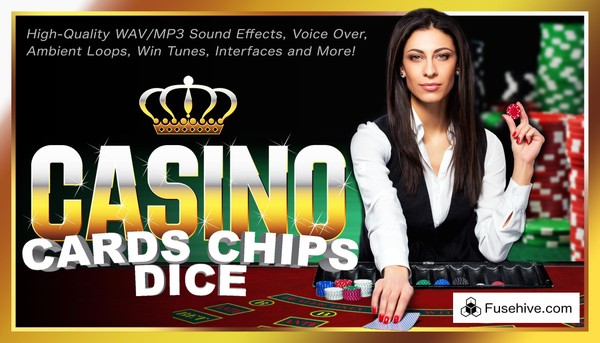 COMPLETE CASINO! Cards Dice & Chips LAS VEGAS Gambling Games Royalty Free AAA Sound Effects Library