Home
| MUSIC
Wild West Country Music - Western Gunslinger Cowboy Ranch Farm, AAA Royalty-Free Music Audio Library
Wild West Country Music - Western Gunslinger Cowboy Ranch Farm, AAA Royalty-Free Music Audio Library
Immerse your players in the OLD WEST country with this truly extraordinary pack of blockbuster quality music to transform your WESTERN COWBOY or RANCH FARMING film or game into a masterpiece worthy of Dolby Digital Sound. Inspired by the performances of Clint Eastwood and John Wayne and the soundtracks for The Good, the Bad and the Ugly, High Noon, True Grit, Once Upon a Time in the West, Butch Cassidy and the Sundance Kid, and Lone Star, this library is filled with AAA-quality industry-standard 
audio befitting a professional movie soundtrack. 

With intricate multi-instrumental orchestrations in 84 audio files (42 original themes and their variations) and total run time of over 34minutes, this is original and dynamic orchestral music at its very best.
Buy now to convert your project's audience into loyal diehard fans! 

BEAUTIFUL MUSIC FOR ANY WESTERN COUNTRY OCCASION 

Whether you need music for BACKGROUND, FOREGROUND, DIALOGUE, FARMING SCENES, SUSPENSE SCENES, VICTORY, or DEFEAT, this library has music for all twists and turns in any cowboy gunslinger or ranch farming production.
Arrangements include everything you need to immerse your users into the excitement of your production. 

ALL AUDIO VARIATIONS INCLUDED 

This library includes LOOPS, versions with CLEAR ENDS, versions that are FULL, EXTENDED, or SHORTENED, STINGS, COMPLEX or SIMPLIFIED mixes, INVOLVED and STRIPPED-BACK arrangements, and more to give you extraordinary choice in edits for your project! 
Any variations your project could ever need are here at your fingertips. 
BLOCKBUSTER AAA-QUALITY 
Produced by our team of veteran sound designers and audio engineers, this library's AAA-quality audio will instantly turn your project into an unforgettable masterpiece. Catchy themes, immersive music, and epic cinematic orchestral soundtracks will blow away your audience and make their jaws drop! 
PERFECT FOR:
Video Games
Slot Games
Film / Animation
Ads / Trailers
YouTube Videos
Live Events
Sound Design
…and all other audio-visual productions!
 

ADDITIONAL FEATURES:
Easy to use, drag and drop ready
AAA mixing and mastering
Standard Quality WAV and High Quality MP3 formats
Meticulously labeled and easily searchable files, including keywords/tags
FREE Updates to higher versions, FOREVER! 

TECHNICAL DETAILS:
84 Audio Files (42 original assets)
WAV Format: 16 Bit, 44.1 kHz
MP3 Format: 320 Kbps
Unpacked Size: 226 MB
Total Run Time: 34m 32s
SEE FULL FILE LIST HERE


DOWNLOAD NOW to instantly turn your project into a true masterpiece!

 
---
PLEASE RATE AND SHARE IF YOU LIKE! Your support is massively appreciated.
---

If there is a SFX / music style that you are seeking and we haven't published it yet, please drop us an email. We release new assets regularly and will be delighted to create and include the assets you desire in one of our next releases.

Support Email: [email protected]

 
Thank you for your purchase!



---
??? NEED MORE HIGH-QUALITY THEMED MUSIC SOUNDTRACKS???
Don't miss out on our EPIC ACTION MUSIC, PIRATE ADVENTURE MUSIC, HALLOWEEN MUSIC, and CHRISTMAS MUSIC libraries!
---

❤ Subscribe to Our YouTube Channel for FREE SFX and More Here:http://www.youtube.com/subscription_center?add_user=fusehive


---
Fusehive Interactive Media Ltd. is a team of industry veterans, united in our commitment to providing bespoke audio for video games and casino games. Our unique 24/7 workflow, top quality music/audio technology, dedicated team of expert practitioners, and commitment to forming strong and lasting partnerships with each and every client make us the ultimate choice to take your game to the next level.

Our work includes titles from franchises such as: The Avengers, Batman, Superman, King Kong, Captain America, Green Lantern, Robin Hood, The Mask, Judge Dredd, Wonder Woman, The Flash and over 600 other great titles.


Follow Us Online Here:

Twitter: http://www.twitter.com/fusehivemedia
Soundcloud: http://www.soundcloud.com/fusehive
Facebook: http://www.facebook.com/fusehive
Store: http://www.store.fusehive.com
Instagram: http://www.instagram.com/fusehivemedia
Website: http://www.fusehive.com
TAGS: 
ranch games, ranch games xbox one, ranch games for pc, ranch games online, ranch games ps4, farming, farming simulator, farming, Danny elfman, Hans zimmer, villains music, movie music, music for movies, video game music, music for video games, video game sounds, sounds game, mp3, wav, download, royalty free, cinematic, video, video game, ios, ios game, android, android game, pc, mac, gamedev, game dev, game developer, game, audio, mp3 download, download youtube, download youtube mp3, royalty free music, royalty free music library, royalty free music download, video game music, android game development, audio library, mp3 download youtube, download youtube audio, download youtube mp3 online, download youtube mp3 high quality, download youtube mp3 ios 
More products from Asset Store @ Fusehive.com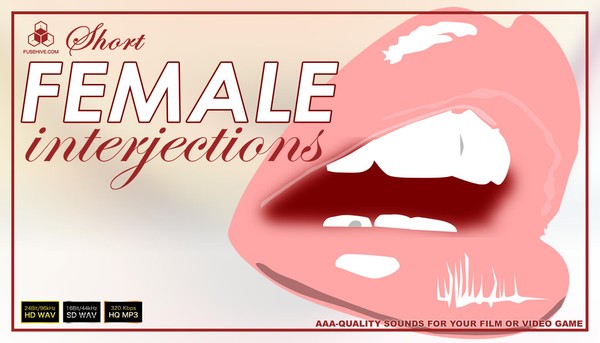 FEMALE VOICES - Royalty Free Short Interjections of Women & Girl Voice Overs Library Sounds Download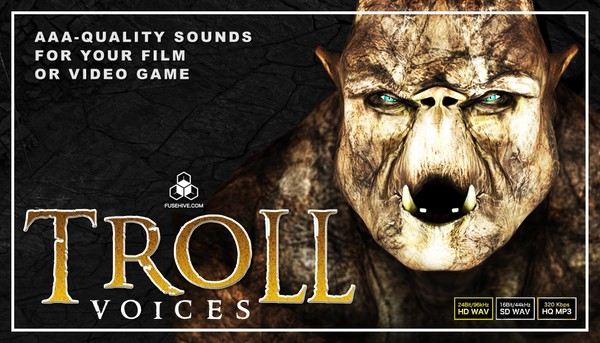 FANTASY CAVE TROLL VOICES - Medieval Myth Middle Earth Monster Creatures Voice Over Samples Library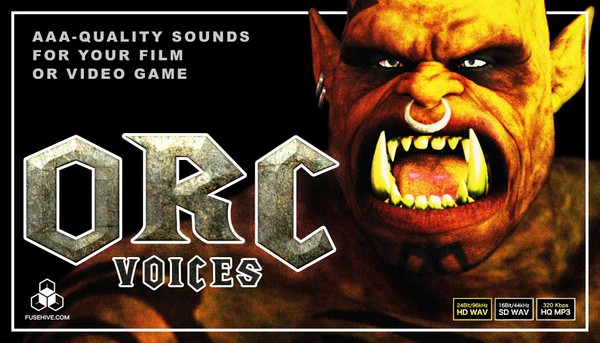 ORC VOICES - Fantasy Mythological Middle Earth Medieval Monster Creatures Voice Over Samples Library