Home
| SOUND EFFECTS
FUTURISTIC USER INTERFACE SOUND EFFECTS LIBRARY [Modern Hi-Tech Display, Future Sci-Fi UI Dashboard]
FUTURISTIC USER INTERFACE SOUND EFFECTS LIBRARY [Modern Hi-Tech Display, Future Sci-Fi UI Dashboard]
Are you are looking for high quality Modern Hi-Tech, Sci-Fi UI/Dashboard sounds? Look no further!
The assets within provide the perfect set of accents for your heads up display visuals, giving your games, YouTune videos, presentations, infographics, or apps a real hi-tech feel. Ideal for use with score counters, timers, digital typing and text displays, buttons clicks, futuristic controls, keypad strokes, sci-fi typing, in video or software interfaces, computer readouts, futuristic looking slot games, and much more.
ALL UI SOUNDS THAT YOU'LL EVER NEED
This truly unique collection of 450 Highest Quality audio assets (150 original SFX) contained within, and huge variety such as BUTTON BLEEPS, COUNTER BEEPS, DATA READOUT and COMPUTER PROCESSING SOUNDS, DISPLAY TRANSITIONS, AFFIRMATIVE and NEGATIVE MUSICAL NOTIFICATIONS, DIGITALIZED SWIPES and SWISHES, MECHANICAL CLICKS and other NOISES, and all other Digital User Interface sound effects that you'll ever need, make FUTURISTIC INTERFACE a MUST HAVE library for your project!
For your convenience, we have also included variants such as SINGLE SOUNDS, FULL SEQUENCES and SEAMLESSLY LOOPING EDITS.
INCREDIBLE EASE-OF-USE, INSTANT RESULTS
Enrich your projects in seconds with beautifully mixed, AAA quality sounds brought to you by our team of industry veterans, whose 600+ games worth of experience have culminated in this extraordinary sound pack! Each audio file is drag-and-drop ready, all presented in 3 formats - high quality MP3 (320 Kbps) and WAV (96 + 44.1 kHz, 24 + 16 Bit) with meticulously labelled keywords, so you can create the perfect futuristic experience for your audiences in a matter of moments!
With all that you are only Two Steps away from converting your project into the most perfect hi-tech experience: find the most perfect sound in just seconds, and drop it into your project.
GET IT NOW and reward your audeinces with the nicest interface audio out there!PERFECT FOR:
Video Games
Casino Slots
Film / Animation
Ads / Trailers
YouTube Videos
Live Events
Sound Design
…and all other audio-visual productions
KEY FEATURES:
Easy to use, drag and drop ready
AAA mixing and mastering
High Definition, Standard Quality WAV and High Quality MP3 formats
Meticulously labelled and easily searchable files, including keywords/tags
FREE Updates to higher versions, FOREVER!
TECHNICAL DETAILS:
450 Audio Files (150 original sounds)
WAV Format: 24 Bit/96 kHz and 16 Bit/44.1 kHz
MP3 Format: 320 Kbps
Unpacked Size: 124 MB
Total Run Time: 8m 49s
SEE FULL FILE LIST HERE
---
PLEASE RATE AND SHARE IF YOU LIKE! Your support is massively appreciated.
---
If there is a SFX / music style that you are seeking for and we haven't published it yet, please drop us an email. We release new assets regularly and will be delighted to create and include the assets you desire in one of our next releases.
Support Email:
[email protected]
Thank you for your purchase!
---
??? NEED MORE QUALITY INTERFACE SOUNDS ???
Don't miss out on our MUSICAL INTERFACE and MECHANICAL INTERFACE libraries!
---
❤ Subscribe to Our YouTube Channel Here:
http://www.youtube.com/subscription_center?add_user=fusehive
---
Fusehive Audio is a team of industry veterans, united in our commitment to providing bespoke audio for video games and casino games. Our unique 24/7 workflow, top quality music/audio technology, decided team of expert practitioners, and commitment to forming strong and lasting partnerships with each and every client make us the ultimate choice to take your game to the next level.
Our work includes titles form franchises such as: The Avengers, Batman, Superman, King Kong, Captain America, Green Lantern, Robin Hood, The Mask, Judge Dredd, Wonder Woman, The Flash + over 600 other great titles.
Follow Us Online Here:
Twitter:
http://www.twitter.com/fusehivemedia
Soundcloud:
http://www.soundcloud.com/fusehive
Facebook:
http://www.facebook.com/fusehive
Store:
http://www.store.fusehive.com
Instagram:
http://www.instagram.com/fusehivemedia
Website:
http://www.fusehive.com
TAGS:8-bit sound fx, beep, bleep, button, calculate, calculating, cartoon sound effects, clicks, computer, counter, counting, cybernetic, data, digital, digital interface, display, electronic, futuristic, futuristic interface, futuristic interface sound effects, graph, gui, hi tech, hi-tech interface, hud, infographic, interface, interface sound effects, keyboard, keypad, loop, numbers, readout, sci-fi, sci-fi interface, science fiction, score, technology, text, titles, typing, ui, user interface, computer processing noises, electrical interferences, flutter hums, ghostly airs, hollow glasses, noisy grains, sizzle drones, space crickets, swirling hums, zapping surfaces, dark drones, sci fi rumbles, alien holograms, hi tech hits, digital hits, crystallizers, wobble benders, bionic computer terminals, computer startups, tech enter lights, impact synths, tonal buzzes, complex stutters, dusty beeps, grainy robotic talks, checks, magic wands, robotic bird talk stutters, stutter rings, buzz bubbles, switch flutters, up down pitches, wrong calculations, short fast clicks, kicks, messages, holograms, digital rattles, modulated zaps, metallic shimmers, ringings, reverse counters, noise sweepers, weird servos, interface sound effect,user interface sound effect, computer interface sound effect, high technology interface sound effect, high tech interface sound effect, interface sounds, computer interface sounds, computer interface sounds, user interface sounds, future interface sounds, high tech interface sounds, hi tech interface sounds, ui sound, ui sound effects, interface, arcade, clicks, feedback, jingles, positive, negative, digital, generic, buttons, slides, clatter, pops, hits, latches, shakes, organic, crumble, pop, beeps, beepy, swipe, buzz, pulse, delay, snaps, press, bounces, rattle, crunches, shakes, impacts, locks, switches, squeaks, rubs, springs, coins, applications, computer processing noises, flutter hums, noisy grains, sizzle drones, space crickets, swirling hums, zapping surfaces, alien holograms, hi tech hits, digital hits, crystallisers, wobble benders, bionic computer terminals, computer startups, tech enter lights, impact synths, tonal buzzes, complex stutters, dusty beeps, grainy robotic talks, checks, robotic bird talk stutters, stutter rings, buzz bubbles, switch flutters, up down pitches, wrong calculations, short fast clicsk, kicks, messages, holograms, digital rattles, modulated zaps, metallic shimmers, ringings, reverse counters, noise sweepers, weird servos, achievement, answer, application, bonus, button, casual, children, choose, click, complete, correct, game, general, help, interface, level, match 3, menu, message, new message, notifies, notify, popup, push, sfx, sound, sound effect, warm, action, arcade, boost, bounce, bubble, bump, collect, flash, happy, hit, iphone, jump, light, lose, menu, pop, scores, shine, tap, win, 8-bit, achievement, arcade, award, bonus, boost, burst, button, calculating, cartoon, click, complete, connection, countdown, element, fail, game, game interface, game menu, game over, game play, gaming, gaming music, gaming sound effects, gaming sounds, highscore, interface, menu, pixel, pop, popup, retro, retro arcade, scores, select, shine, success, swipe, tap, transition, upgrade, victory, arcade sound effects, arcade sound pack, best gaming sound effects, futuristic interface sound effects, game button sound effect, game sound effect, game sound effect download, game sound effect library, game sound fx, game sound fx pack, gaming sound effect, gaming sound effect download, gaming sound fx, interface sound effects, interface sound effects pack, user interface sound effects, video game sound effects, video game sound effects library, video game sound fx pack, ambient sounds for gaming, arcade sound effects, arcade sound fx, arcade sound pack, arcade soundtrack, best gaming sound effects, best sounds for gaming, game fx sounds, game interface sound effects, game sound effect pack, game sound effects, game sound effects library, gaming effects sound pack, gaming sound effect pack, gaming sound effects, gaming sound effects download, gaming sound effects pack download, gaming sound fx, gaming sound fx pack, interface sound effects, interfacesoundeffectspack, perfect arcade sound, sounds for game maker, sounds for gaming video, user interface sound effects
$49.99
You'll get 1 file (58.2MB)
More products from Asset Store @ Fusehive.com
30% OFF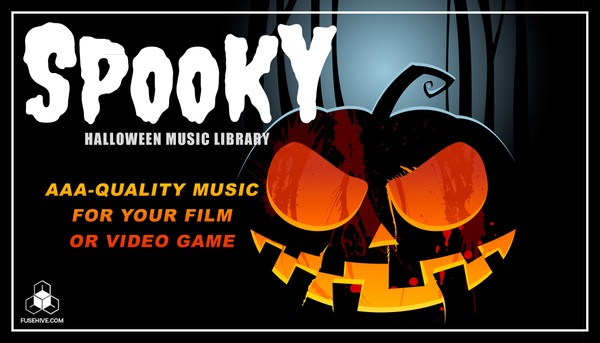 Spooky Halloween Music Library - Scary Cinematic Horror Loops and Stings Sound Pack [Fusehive.com]
30% OFF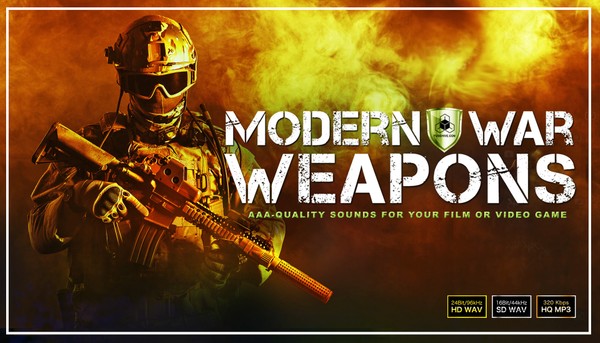 MILITARY WEAPONS OF WAR SOUND EFFECTS LIBRARY - Army Combat Battlefield Weapon Sounds [Warfare SFX]
30% OFF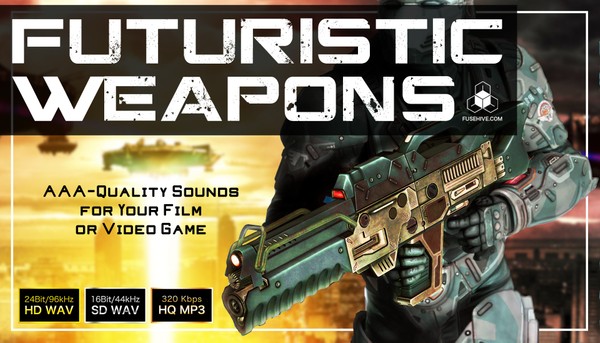 FUTURISTIC WEAPONS SOUND PACK - Royalty Free Sci-Fi Future Weapon Sound Effects Library [SFX Pack]