Home
| MUSIC
EPIC MUSIC "Heroes Victory" - Ultimate Inspiring Orchestral AAA Royalty-Free Action Music Soundtrack
EPIC MUSIC "Heroes Victory" - Ultimate Inspiring Orchestral AAA Royalty-Free Action Music Soundtrack
Send your users' adrenaline skyrocketing with this epic music track befitting a Hollywood blockbuster worthy of Dolby Digital Surround Sound! This piece features uplifting and broad orchestral melodies, rising to a final satisfying conclusion to inject inspiration, motivation, and epic celebration into your game or project! Beautifully crafted, produced, and mixed by our team of veteran sound designers and audio engineers, this track's AAA-quality cinematic orchestral audio is inspired by the work of John Williams, Hans Zimmer, and Danny Elfman on epic movies such as Star Wars, Jurassic Park, Saving Private Ryan, Pearl Harbor, Gladiator, and many more in the DC and Marvel Superhero franchises and will instantly turn your project into an epic masterpiece that truly astounds your users, adding massive value and transforming your project from the inside out!
In addition to the full sting, this download also includes additional win tune sting variants, expanding your edits with different length, tempo, and intensity options to cover any and all occasions! All in High Definition, Standard Quality WAV and High Quality MP3 formats.
GET IT TODAY to convert your users into loyal diehard fans!
PERFECT FOR:
Video Games
Slot Games
Film / Animation
Ads / Trailers
YouTube Videos
Live Events
Sound Design
Motivational and Inspirational Music
…and all other audio-visual productions!
At a MASSIVE discount, download this individual track plus ALL other epic tracks your projects could ever need by getting our FULL Epic Music Pack!
So, GIVE even more GOOSEBUMPS to your users with our complete Epic Music Pack!
DOWNLOAD the full product NOW HERE to instantly turn your project into a true masterpiece!
---
PLEASE RATE AND SHARE IF YOU LIKE! Your support is massively appreciated.
---
If there is a SFX / music style that you are seeking and we haven't published it yet, please drop us an email. We release new assets regularly and will be delighted to create and include the assets you desire in one of our next releases.
Support Email: 
[email protected]
Thank you for your purchase!??? NEED MORE HIGH-QUALITY THEMED MUSIC SOUNDTRACKS???
Don't miss out on our PIRATE ADVENTURE MUSIC, HALLOWEEN MUSIC, and CHRISTMAS MUSIC libraries!
---
❤ Subscribe to Our YouTube Channel for FREE SFX and More Here: 
http://www.youtube.com/subscription_center?add_user=fusehive
---
Fusehive Interactive Media Ltd. is a team of industry veterans, united in our commitment to providing bespoke audio for video games and casino games. Our unique 24/7 workflow, top quality music/audio technology, dedicated team of expert practitioners, and commitment to forming strong and lasting partnerships with each and every client make us the ultimate choice to take your game to the next level.
Our work includes titles from franchises such as: The Avengers, Batman, Superman, King Kong, Captain America, Green Lantern, Robin Hood, The Mask, Judge Dredd, Wonder Woman, The Flash and over 600 other great titles.
Follow Us Online Here:
Twitter: 
http://www.twitter.com/fusehivemedia
Soundcloud: 
http://www.soundcloud.com/fusehive
Facebook: 
http://www.facebook.com/fusehive
Store: 
http://www.store.fusehive.com
Instagram: 
http://www.instagram.com/fusehivemedia
Website: 
http://www.fusehive.com
TAGS:Epic music, epic action music, action music, epic hybrid action music, epic action music royalty free, epic action music download, epic action movie music, epic movie music, epic movie theme song, epic movie song at the end, epic movie trailer song, epic movie ending song, epic choir movie music, epic movie intro music, trailer music, movie trailer music, epic movie trailer music, action movie trailer music, epic movie soundtrack music, epic movie trailer music download, epic sci fi music, sci fi battle music, sci fi trailer music, epic sci fi battle music, epic sci fi soundtracks, epic sci fi trailer music, epic fantasy music, fantasy combat music, epic battle fantasy music, epic fantasy battle music, epic war music, epic war music mp3 download, epic war music youtube, youtube epic war music, aggressive war epic music collection, aggressive war epic music collection most powerful military soundtracks, aggressive war epic music collection mp3 download, superhero music video, superhero music theme, superhero music instrumental, superhero music youtube, superhero background music, superhero music download, generic superhero music, superhero movie music, inspirational music, motivational music, sci fi music, sci-fi music, war music, modern war music, futuristic war music, John Williams, Danny elfman, Hans zimmer, superhero music, villains music, DC superhero music, DC villains music, Marvel superhero music, Marvel villains music, Star Wars, Star Wars music, movie music, music for movies, video game music, music for video games, video game music download, best of video game music, video game music best, video game music composer, video game music composition, sounds, sounds game, mp3, wav, download, royalty free, cinematic, video, video game, ios, ios game, android, android game, pc, mac, gamedev, game dev, game developer, game, audio, mp3 download, download youtube, download youtube mp3, royalty free music, royalty free music library, royalty free music download, video game music, android game development, audio library, mp3 download youtube, download youtube audio, download youtube mp3 online, download youtube mp3 high quality, download youtube mp3 ios
You'll get 1 file (9.2MB)
More products from Asset Store @ Fusehive.com
Cinematic Fire Sound Effects Library - Burning Blaze Flame Fireball Lava SFX Royalty Free Audio Pack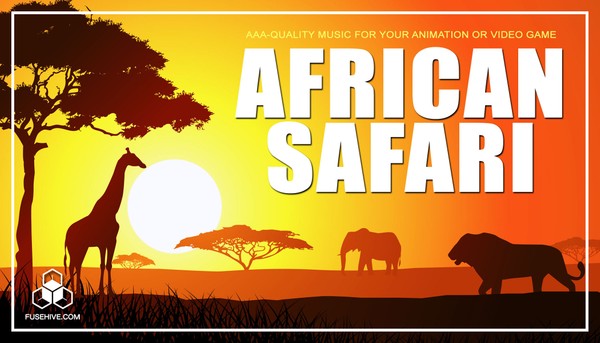 African Safari Music Library - Africa Savanna Grasslands Tribal Wildlife Royalty Free Audio Pack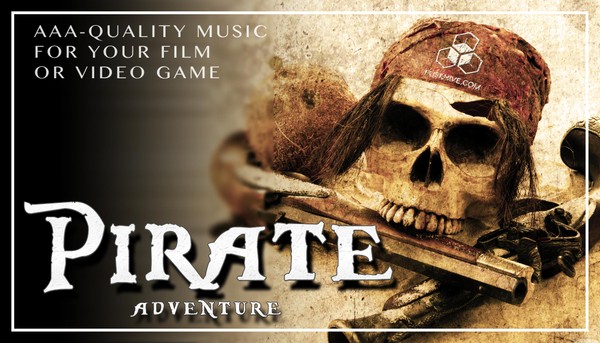 Epic Pirate Adventure Music Pack - Medieval Crew AAA Royalty Free Themes Background Loops Stingers