Home
| SOUND EFFECTS
Swords Knives Daggers RPG Game Sound Effects Library - MEDIEVAL FANTASY WEAPONS SOUND PACK
Swords Knives Daggers RPG Game Sound Effects Library - MEDIEVAL FANTASY WEAPONS SOUND PACK
Whether your project requires authentic weapons such as ONE-HANDED and TWO-HANDED SWORDS, KNIVES and DAGGERS, AXES, SHIELDS, weapons HANDLING and more; IMPACT SOUNDS on a variety of surfaces including even FLESH, ARMOUR and CLOTHING; you'll have everything you could possible need with this expansive collection of 225 audio files (75 original sounds) that includes all in High Definition, Standard Definition WAV and Highest Quality MP3 formats! 

SEE FULL FILE LIST

STUNNING RESULTS IN SECONDS

We understand the time pressures creators can often be placed under. That's why our expert team of sound designers have constructed each and every audio file to be of the highest quality, with expert mixing and mastering, so all you have to do is drag and drop. Meticulous file labelling and detailed keyword use means you can spend less time searching, and more time creating your epic swashbuckling fantasy or grand historical epic.

Don't miss out on what this high quality library of fantasy/medieval sounds out there!

BUY NOW!
---
Would you like to have this product + even more arrows, swords, knives, axes and all other blades, all siege engines, fantasy magic, and all that under a big discount??!!

GET OUR MOST COMPLETE MEDIEVAL/FANTASY WEAPONS LIBRARY NOW.

 

 

 

 

 

TAGS:
medieval kingdom wars, medieval weapons, medieval weaponry, medieval weapons and combat, fantasy weapons, fantasy weapons sound, medieval weapons sound effects, fantasy weapons sound effects, sword sound effect, sword slash sound effect, sword sound, sword sound effect slash, sword sound effects fighting, sword sound fx, trebuchet sound effect, catapult launch, catapult sound effect, roman catapult sound effect, catapult firing sound effect, ancient, army, arrow, attack, axe, battle, charge, cheers, crowd, dark age, death, fight, game of thrones, horse, infantry, lord of the rings, stab, The Hobbit, victory, vikings, artillery, boulder, catapult, dirt, fantasy, ground, hit, impact, launch, medieval, middle ages, siege, stone, trebuchet, hit, rock, stone, artillery, catapult, cinematic, enflame, fantasy, fire, fireball, flame, gaming, historical, ignite, light, medieval, middle ages, military, siege, trebuchet, bayonet, cut, drawn, fight, foley, impact, long, medieval, metal, old, Ring Out, scrap, slice, assault, attack, axe, battle, blade, combat, cut, cutting, defence, edge, fight, game, hatchet, iron, katana, kill, medieval, metal, saber, sharp, sword, war, weapon, medieval, weapons, daggers, arrows, crossbows, swords, hammers, catapults, shields, leather, drops, clicking, walking, rattling, steps, armour, axe, hits, scrapes, blood, breaks, guts, squishing, flaming, sweeteners, impacts, bow, shots, rapier, quarterstaff, wood, handling, sabre, metal, creaks, fire, ropes, rings, whooshes, throwing, dagger, knifes, siege, loading, whoosh, swoosh, swish, skyrim, zelda, final fantasy, world of warcraft, total war, narnia, clash of the titans, braveheart
More products from Asset Store @ Fusehive.com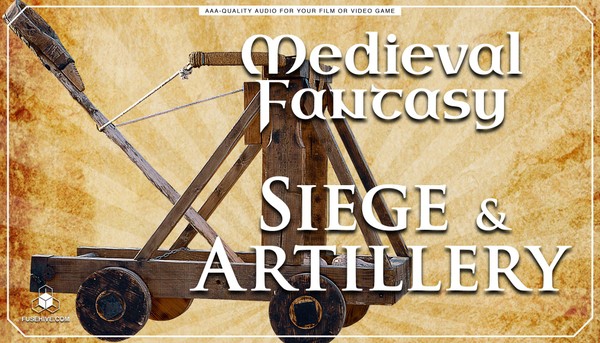 Trebuchet Catapult RPG Game Sound Effects Library - MEDIEVAL FANTASY WEAPONS SIEGE SOUNDS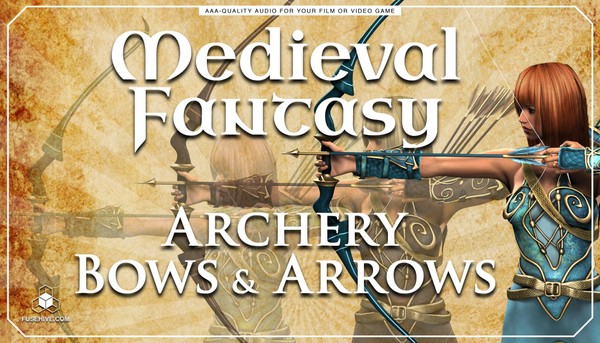 Archery Bows & Arrows RPG Game Sound Effects Library - MEDIEVAL FANTASY WEAPONS SOUND PACK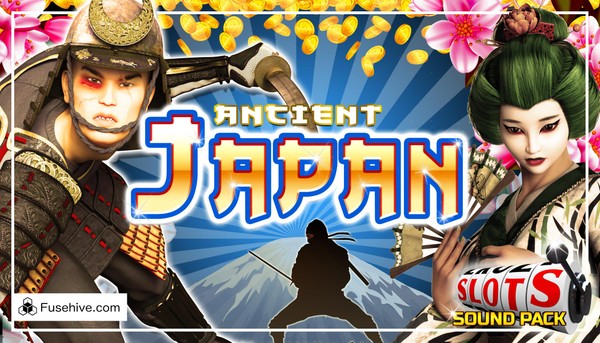 Japanese Slots Music & Sound Effects Library, Samurai Geisha Ninja Shogun Emperor Sakura Casino SFX