Home
| SERVICES
ORDER CUSTOM AUDIO FOR YOUR SLOTS - Slot Game Sounds & Music Online Automated Ordering System
ORDER CUSTOM AUDIO FOR YOUR SLOTS - Slot Game Sounds & Music Online Automated Ordering System
Are you short on time? Or looking for a new music composer or sound designer for your slot games?
CLICK THE GREEN BUTTON to get started!
Experience the luxury – without luxury prices – of the industry's highest quality custom music and sound effects for your slots to engage and immerse your players in record time.

With nearly 1000 slot games we've helped since our inception in 2014 after serving dozens of industry-leading clients, we have designed and streamlined a unique online ordering system that delivers professional audio for your slots with:
No back-and-forth email communication, saving you time and effort.
Incredibly fast delivery.
A perfect fit for your game – regardless of theme or genre – at the highest production quality.
Full IP transfer.
2 Free Revisions.
Even if you know exactly what you want – or if you still have no idea what your slot game needs – this system ensures your needs are perfectly met, every time. After more than 50 years of our team's collective experience, we've identified all requirements that slot games in the industry need to ensure what you receive will deeply resonate with your players and allow your slot game to perform the best it can perform.
We are introducing this opportunity to you because:
1)    A global pandemic has brought upon us lockdowns and social distancing, uncertainty about the future, and restructuring how we do business. These trying times require a different approach, to maximize efficiency and requiring far less effort from you.
2)    After discussing this idea with long-term clients, a client from the Netherlands asked why would we do this. We explained that after the most successful period of our business, the past 12 months, we want to give back to you while also expanding our community, while also making it easier for you to locate the perfect audio provider in these times, when the majority of the industry working from home makes that difficult.
Click the green button, and once payment is cleared in a few seconds, you can download a zip file with a form to take a couple minutes to answer a few more questions. Once you submit your answers following instructions on the form, we will reply to you within 24 hours and let you know exactly when to expect to receive your innitial audio demos to approve the direction.
You will receive themed assets that include:
Base Game Music or Ambience Sound Effects Loop (up to 60 sec. in length)
5x Interface Sound Effects of your choosing (button clicks, reel spin and stop sounds)
Free Games / Feature Music Loop (up to 30 sec. in length)
5x Complex Symbol Sounds (Triggers, Reveals, Special Reel Stops, Bonus, Wild, Anticipation Windups, etc.)
Win Tunes (as many as you need, up to 30 sec. in combined length)
CLICK THE GREEN BUTTON to get started!
----------------------------------------------------------------
BONUS: 
With your order, you will receive a free gift you'll love using in your game! We guarantee you'll love using it in your game and you'll be able to use it in future games as well!

ACT NOW because this system will not be in place forever!
----------------------------------------------------------------
Once you receive the initial demos, our process from start to delivery is quick and simple:
After you've confirmed the direction, we complete the soundtrack, and then send you the full versions for final approval (if any adjustments are needed, we will do those first);
If you are happy with the full versions of the your new music and sound effects, we will move onto polishing up the tiniest details and deliver final, High Quality WAVs (with the IP) for you to implement in your game. 
With this efficient system at a fixed price, you can relax while our team of audio experts works hard to handcraft the most artistic assets the industry can provide – any theme or any genre – with minimal effort from you.

SO, CLICK THE GREEN BUTTON to get started! We can't do this forever, because it's not sustainable. So act now!

More products from Asset Store @ Fusehive.com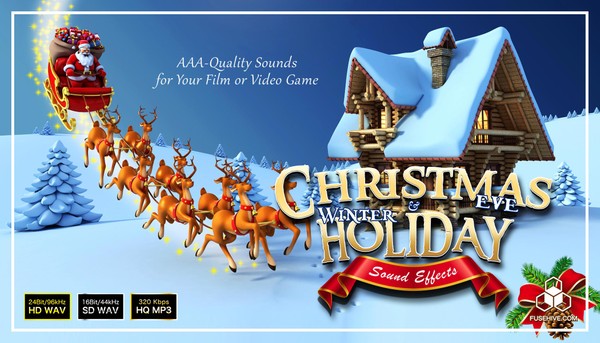 Christmas Eve & Winter Holiday Sound Effects Library - Magic Snow Theme Royalty Free SFX Audio Pack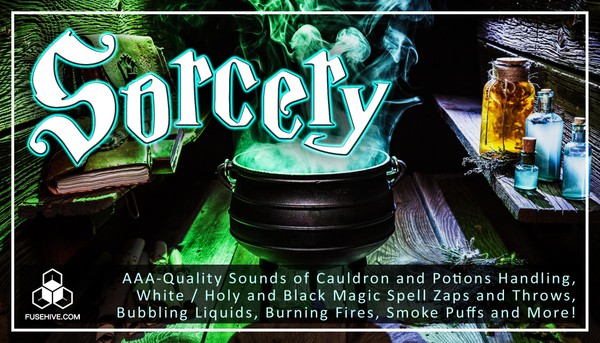 Sorcery Magic Sound Effects Library - Fantasy Witch Potions & Spells Royalty Free SFX Audio Pack
African Safari Casino Slot Game Music & Sound Effects Library - Wild Animals Savanna Slots SFX Pack