Home
| SOUND EFFECTS
Futuristic Sci-Fi Advanced War Technology Sound Effects Library - Science Fiction Warfare MINI PACK
Futuristic Sci-Fi Advanced War Technology Sound Effects Library - Science Fiction Warfare MINI PACK
Stockpile your arsenal of ESSENTIALS of INTERGALACTIC BATTLE with this mini pack of cutting edge sounds of FUTURISTIC science fiction WARFARE, designed by our team of AAA-industry veterans and huge fans of games like Doom, Halo, BioShock, Half-Life, Crysis, StarCraft, Mass Effect and movies like Star Wars, Terminator, Guardians of the Galaxy, Star Trek and many more.
From ENERGY SHIELDS, to sci-fi computer INTERFACE SOUNDS, futuristic WEAPONS CHARGING noises, DISPLAY noises like BLEEPS, CLICKS, SWISHES, ZOOMS, and ZAPS, as well as LIGHTSABER-inspired LASER SWORD sounds (hums, whooshes, and impact hits), and much more, this mini pack of sounds will give you everything you need for any army, battalion, or space fleet of the future!
With 210 audio files and 70 original cinematic-quality sounds, we went the extra mile by creating multiple variations for each sound. All files are meticulously labeled, categorized and organized for maximum efficiency and ease of use, requiring absolutely no editing, labeling or splicing! And as always, we have included HD WAV, SD WAV and HQ MP3 versions of each sound for your convenience!
Attention: 
This is a smaller redacted extract from our full product 
FUTURISTIC SCI-FI WEAPONS
. Save money and get a bigger combined value by picking up the complete collection
here
.
PERFECT FOR:
Video Games
Slot Games
Film / Animation
Ads / Trailers
YouTube Videos
Live Events
Sound Design
…and all other audio-visual productions
KEY FEATURES:
Huge variety of big and small weapons, futuristic industrial and sci-fi clean sounds, different type and intensity variants
Ready to use – requires no editing, labelling or splicing
Categorized, organized and individually labelled files for maximum use efficiency
All files are included in Hi-Rez WAV, SD WAV and HQ MP3 formats
FREE Updates to higher versions, FOREVER!
TECHNICAL DETAILS:
210 Audio Files (70 original sounds)
WAV Format: 24 Bit, 96 kHz and 16 Bit, 44.1 kHz
MP3 Format: 320 Kbps
Unpacked Size: 119 MB
Total Run Time: 7m 12s 
FULL FILE LIST HERE
---
PLEASE RATE AND SHARE IF YOU LIKE! Your support will be massively appreciated.
---
If there is a SFX / music style that you are looking for and we haven't published it yet, please drop us an email. We release new assets regularly and will be delighted to create and include the assets you desire in one of our next releases.
Support Email: 
[email protected]
Thank you for your purchase!
---
❤ Subscribe to Our YouTube Channel for FREE SFX and More Here: 
http://www.youtube.com/subscription_center?add_user=fusehive
---
FuseHive Audio is a team of industry veterans, united in our commitment to providing bespoke audio for video games and casino games. Our unique 24/7 workflow, top quality music/audio technology, decided team of expert practitioners, and commitment to forming strong and lasting partnerships with each and every client make us the ultimate choice to take your game to the next level.
Our work includes titles form franchises such as: The Avengers, Batman, Superman, King Kong, Captain America, Green Lantern, Robin Hood, The Mask, Judge Dredd, Wonder Woman, The Flash + over 600 other great titles.
Follow Us Online Here:
Twitter: 
http://www.twitter.com/fusehivemedia
Soundcloud: 
http://www.soundcloud.com/fusehive
Facebook: 
http://www.facebook.com/fusehive
Store: 
http://www.store.fusehive.com
Instagram: 
http://www.instagram.com/fusehivemedia
Website: 
http://www.fusehive.com
TAGS:science fiction, data, guy, electronic, power on, power off, engine, waves, fly-by. metal, mechanics, mechanical, mechanism, bright, scrape, generator, hum, electric, static, noise, whoosh, weapon, weapons, laster, burst, gun, pistol, shot, shoot, fire, pulse, projectile, lightsaber, energy, sword, teleport, machine, hydraulic, airlock, robot, robotic, device, teleport, zap, beam, spaceship, space ship, space, powering, rocket, plasma, railgun, futuristic, alert, notification, warning, war, battle, combat, skirmish, telemetry, ui, interface, user interface, gui, game, film, movie, cinematic, animation, interactive, modern, hero, superhero, doom, halo, bioshock, half-life, crysis, starcraft, mass effect, star wars, terminator, guardians of the galaxy, star trek, chain gun, blaster, taser, shotgun, boosted, energy shield, shield, fire thrower, bomb, grenade, explosion, pistol, crossbow, night vision, goggles, display, handling noise, future weapons, future weapons 2018, futuristic weapons, futuristic weapons sounds, futuristic weapons 2018, sci fi weapons, sci fi weapons sound effects, sci fi weapon sfx, sci fi weapons pack, 
wav, mo3, loop, sound design, sound effects library, sfx, sounds, sound effects, sound effects download, sound effects pack, sound effects youtube, sound effects library, download, royalty free, royalty free sound effects, intense, video, video game, ios, ios game, android, android game, pc, mac, gamedev, game dev, game developer, game
More products from Asset Store @ Fusehive.com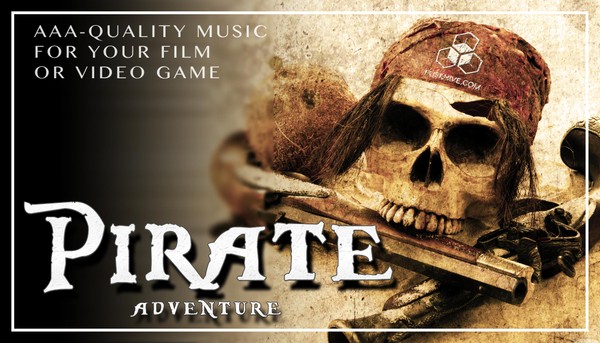 Epic Pirate Adventure Music Pack - Medieval Crew AAA Royalty Free Themes Background Loops Stingers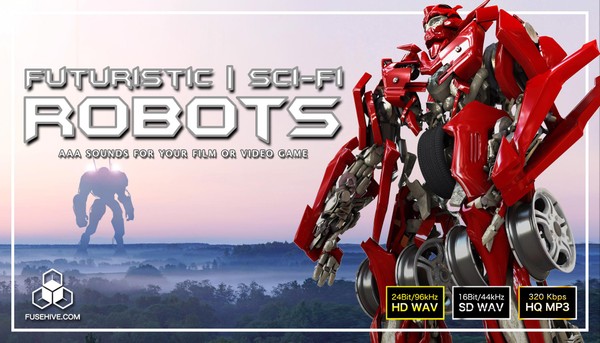 TRANSFORMING MACHINES and FUTURISTIC SCI-FI ROBOTS Sound Effects Library - Transformer Mech Warriors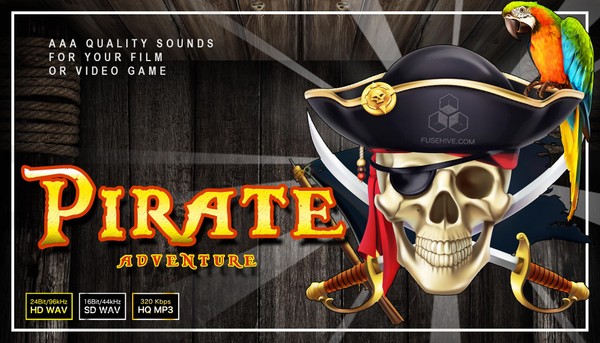 Pirate Adventure Sound Effects Library - Caribbean Gold Treasure Theme Royalty Free SFX Audio Pack