Home
| SOUND EFFECTS
Retro Platform & Puzzle Game Sound Effects Library - Old School Analog Arcade AAA SFX MINI PACK
Retro Platform & Puzzle Game Sound Effects Library - Old School Analog Arcade AAA SFX MINI PACK
Send your players back in time with a concise set of 300 old school 8-bit arcade sounds for your PLATFORM & PUZZLE game! Included are ALARMS, NOTIFICATIONS, SIRENS, VOCALIZED NUMBER counting robot sounds, HORSE GALLOPS, INTRO or VICTORY tunes, MISSION or LEVEL VICTORY WIN tunes, BEEPs, BLEEPS, BLOOPS, distorted BIT CRUSH noises, COIN or ITEM PICKUP sounds, POWERUPS or ACHIEVEMENTS or LEVEL-UP sounds, WALKING sounds, FOOTSTEP sounds, JUMPING, TAKE-OFFS, and RISING sounds, and more! All of these sounds are in the style of classic 8-bit arcade gaming sounds, old school console sounds and tunes, and bit-crushed sound samples.
Attention: 
This is a smaller redacted extract from our full product 
RETRO GAME SOUND EFFECTS
. The full product also includes:
Retro Combat, Fighting, Weapons & War sounds
Retro Game User Interface sounds
Save money and get a bigger combined value by picking up the complete collection 
here
.
PERFECT FOR:
Video Games
Slot Games
Film / Animation
Ads / Trailers
YouTube Videos
Live Events
Sound Design
…and all other audio-visual productions
ADDITIONAL FEATURES:
Easy to use, drag and drop ready
AAA mixing and mastering
High Definition, Standard Quality WAV and High Quality MP3 formats
Meticulously labelled and easily searchable files, including keywords/tags
FREE Updates to higher versions, FOREVER!
TECHNICAL DETAILS:
300 Audio Files (100 original sounds)
WAV Format: 24 Bit, 48 kHz and 16 Bit, 44.1 kHz
MP3 Format: 320 Kbps
Unpacked Size: 166 MB
Total Run Time: 10m 9s
FULL FILE LIST HERE
---
PLEASE RATE AND SHARE IF YOU LIKE! Your support will be massively appreciated.
---
If there is a SFX / music style that you are looking for and we haven't published it yet, please drop us an email. We release new assets regularly and will be delighted to create and include the assets you desire in one of our next releases.
Support Email: 
[email protected]
Thank you for your purchase!
---
❤ Subscribe to Our YouTube Channel for FREE SFX and More Here: 
http://www.youtube.com/subscription_center?add_user=fusehive
---
FuseHive Audio is a team of industry veterans, united in our commitment to providing bespoke audio for video games and casino games. Our unique 24/7 workflow, top quality music/audio technology, decided team of expert practitioners, and commitment to forming strong and lasting partnerships with each and every client make us the ultimate choice to take your game to the next level.
Our work includes titles form franchises such as: The Avengers, Batman, Superman, King Kong, Captain America, Green Lantern, Robin Hood, The Mask, Judge Dredd, Wonder Woman, The Flash + over 600 other great titles.
Follow Us Online Here:
Twitter: 
http://www.twitter.com/fusehivemedia
Soundcloud: 
http://www.soundcloud.com/fusehive
Facebook: 
http://www.facebook.com/fusehive
Store: 
http://www.store.fusehive.com
Instagram: 
http://www.instagram.com/fusehivemedia
Website: 
http://www.fusehive.com
TAGS:8-bit, achievement, arcade, award, bonus, boost, burst, button, calculating, cartoon, click, complete, connection, countdown, element, fail, game, game interface, game menu, game over, game play, gaming, gaming music, gaming sound effects, gaming sounds, highscore, interface, menu, pixel, pop, popup, retro, retro arcade, scores, select, shine, success, swipe, tap, transition, upgrade, victory, arcade sound effects, arcade sound pack, best gaming sound effects, epic gaming intro music, epic gaming music, futuristic interface sound effects, game button sound effect, game music, game music download, game sound effect, game sound effect download, game sound effect library, game sound fx, game sound fx pack, gaming intro music download, gaming sound effect, gaming sound effect download, gaming sound fx, interface sound effects, interface sound effects pack, user interface sound effects, video game sound effects, video game sound effects library, video game sound fx pack, ambient sounds for gaming, arcade sound effects, arcade sound fx, arcade sound pack, arcade soundtrack, best gaming sound effects, best sounds for gaming, game fx sounds, game interface sound effects, game sound effect pack, game sound effects, game sound effects library, gaming effects sound pack, gaming sound effect pack, gaming sound effects, gaming sound effects download, gaming sound effects music, gaming sound effects pack download, gaming sound fx, gaming sound fx pack, interface sound effects, interfacesoundeffectspack, perfect arcade sound, sounds for game maker, sounds for gaming video, user interface sound effects, sound effects,sound effects pack,arcade sound effects,arcade sound fx,arcade sound pack,game interface sound effects,game sound effect pack,game sound effects library,interface sound effects,sounds for game maker,retro game sound,8 bit music,8 bit game music,8 bit game sound effects,8 bit game sounds,8 bit game sound pack,arcade game sound effects,arcade game sounds,atari game,atari game sounds,sega game sound,video game audio,sound design
More products from Asset Store @ Fusehive.com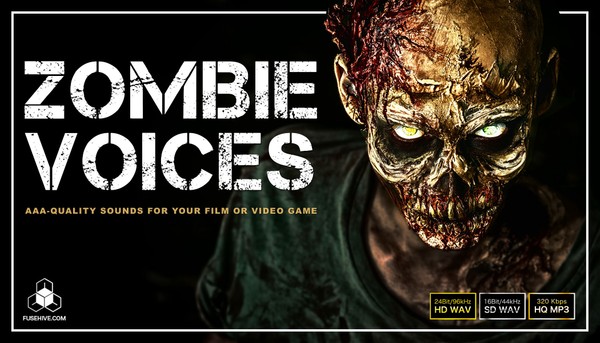 ZOMBIE VOICE SAMPLES - Creepy Horror Game Character Voices - Humanoid Monster Sound Effects Library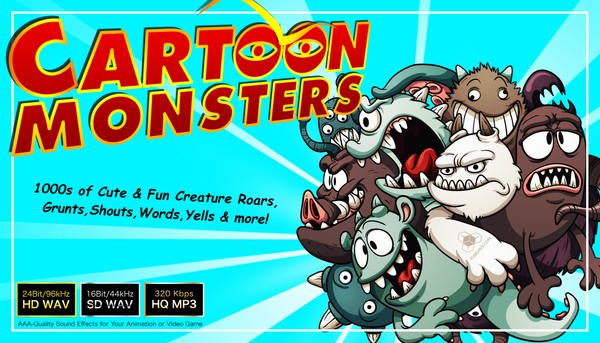 CARTOON MONSTERS - Cute Fun Silly Creature Character Voices Samples - Comedy Sound Effects Library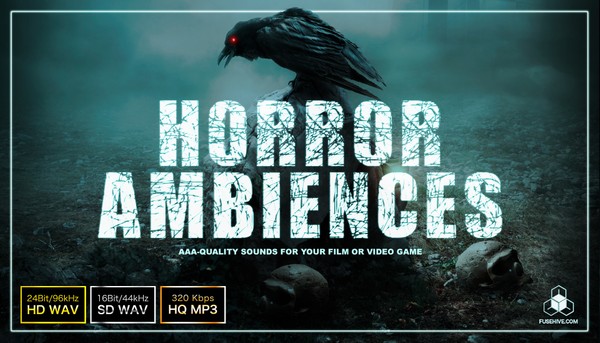 HORROR AMBIENCES - Scary Creepy Background Sound Effect Library - Spooky Halloween Environment Loops