Home
| SOUND EFFECTS
MARTIAL ARTS, KARATE & STREET FIGHTING SOUND EFFECTS LIBRARY and VOICE OVERS – Boxing Kung Fu Judo
MARTIAL ARTS, KARATE & STREET FIGHTING SOUND EFFECTS LIBRARY and VOICE OVERS – Boxing Kung Fu Judo
Create ultra-realistic projects for STREET FIGHTING or MARTIAL ARTS COMBAT with this one-of-a-kind audio pack of sound effects for a variety of different fighting environments! With 4,440 top-quality audio assets (1480 original sounds) mixed and mastered by our team of audio experts and veterans of the AAA Gaming industry, this sports sound pack is perfect for any kind of hand-to-hand combat, including:
Street Gang Fighting
Karate
Aikido
Boxing
Jiu-Jitsu
Kung fu
Judo
Krav Maga
Muay Thai
Sambo
Western Wrestling
Sumo Wrestling
Or any other form of combat! Included are also KNIFE and WHIP noises!
ALL ASPECTS OF FIGHTING GAMEPLAY INCLUDED
From PUNCHING & KICKING, to defensive BLOCKS, BODY FALLS and BODY THROWS, BOOMERANG noises, BLOODY CUTS & slice noises, BONE BREAKS, BOXING BELL rings, CLOTHING or KARATE ROBE rustling noises and GRABS, DAGGER KNIFE draws, swipes, and STABS, SKULL CRUSHES, PUNCHING BAG hits, WHIP noises, and much much more, this sound effects library will leave nothing to be desired!
STAGGERING AMOUNT OF HIGH-QUALITY MARTIAL ARTS CHARACTER VOICE OVERS
Inject life into your fighters with 1000+ different MALE and FEMALE voice overs, of which more than 200 are ASIAN KARATE style voice overs, inspired by BRUCE LEE and JAPANESE SAMURAIS! Ranging from MID-PITCH and DEEP VOICES, with voice overs covering GRUNTS and SHOUTS for situations ranging from DOMINANT to SUBMISSIVE, from WINNING to LOSING, from STRONG to WEAK, LOUD to QUIET, BREATHY to GUTTURAL, ANGRY AGGRESSIVE to EXCITED and HAPPY, and everything in between, all emotions are covered!
INCREDIBLE EASE-OF-USE
Each audio file is drag-and-drop ready, presented in high-quality MP3 and WAV formats with meticulously labeled keywords, so you can create the perfect gaming experience for your players in a matter of moments! Enrich your title in seconds with beautifully mixed, AAA quality sounds brought to you by our team of industry veterans, whose hundreds of games worth of experience have culminated in this extraordinary sound pack! 
With 4,440 top quality audio assets (1480 original sounds), multiple variants, and a staggering amount of recording takes, this audio pack is jam-packed with any sound you could want.
DOWNLOAD NOW to add massive value to your combat fighting project!
KEY FEATURES:
Huge variety of sounds for any combat fighting environment, with multiple variants and intensities
Easy to use, drag and drop ready
AAA mixing and mastering
Meticulously labeled and easily searchable files, including keywords/tags
High Definition, Standard Quality WAV and High Quality MP3 formats
FREE Updates to higher versions, FOREVER!
PERFECT FOR:
Video Games
Slot Games
Film / Animation
Ads / Trailers
YouTube Videos
Live Events
Sound Design
…and all other audio-visual productions!
TECHNICAL DETAILS:
4440 Audio Files (1480 original sounds)
WAV Format: 24 Bit, 96 kHz and 16 Bit, 44.1 kHz
MP3 Format: 320 Kbps
Unpacked Size: 2.9 GB
Total Run Time: 49m 39s
Soundminer Meta-data / Metatagged: YES
SEE FULL FILE LIST HERE
DOWNLOAD NOW to add massive value to your combat fighting project!
---
PLEASE RATE AND SHARE IF YOU LIKE! Your support will be massively appreciated.
---
If there is a SFX / music style that you are looking for and we haven't published it yet, please drop us an email. We release new assets regularly and will be delighted to create and include the assets you desire in one of our next releases.
Support Email: 
[email protected]
Thank you for your purchase!
??? NEED MORE HIGH-QUALITY SPORTS SOUND EFFECTS ???
Don't miss out on these other great titles:
---
❤ Subscribe to Our YouTube Channel for FREE SFX and More Here: 
http://www.youtube.com/subscription_center?add_user=fusehive
---
FuseHive Audio is a team of industry veterans, united in our commitment to providing bespoke audio for video games and casino games. Our unique 24/7 workflow, top quality music/audio technology, decided team of expert practitioners, and commitment to forming strong and lasting partnerships with each and every client make us the ultimate choice to take your game to the next level.
Our work includes titles form franchises such as: The Avengers, Batman, Superman, King Kong, Captain America, Green Lantern, Robin Hood, The Mask, Judge Dredd, Wonder Woman, The Flash + over 600 other great titles.
Follow Us Online Here:
Twitter: 
http://www.twitter.com/fusehivemedia
Soundcloud: 
http://www.soundcloud.com/fusehive
Facebook: 
http://www.facebook.com/fusehive
Store: 
http://store.fusehive.com
Instagram: 
http://www.instagram.com/fusehivemedia
Website: 
http://www.fusehive.com
TAGS:fighting, combat, hand-to-hand combat, martial arts, Street Gang Fighting, Karate, Aikido, Boxing, Jiu-Jitsu, Kung fu, Judo, Krav Maga, Muay Thai, Sambo, Western Wrestling, Sumo Wrestling, punching, kicking, throwing, stabbing, knife stabbing, whip, fighting sounds, combat sounds, hand-to-hand combat sounds, martial arts sounds, Street Gang Fighting sounds, Karate sounds, Aikido sounds, Boxing sounds, Jiu-Jitsu sounds, Kung fu sounds, Judo sounds, Krav Maga sounds, Muay Thai sounds, Sambo sounds, Western Wrestling sounds, Sumo Wrestling sounds, punching sounds, kicking sounds, throwing sounds, stabbing sounds, knife stabbing sounds, whip sounds, fighting sound effects, combat sound effects, hand-to-hand combat sound effects, martial arts sound effects, Street Gang Fighting sound effects, Karate sound effects, Aikido sound effects, Boxing sound effects, Jiu-Jitsu sound effects, Kung fu sound effects, Judo sound effects, Krav Maga sound effects, Muay Thai sound effects, Sambo sound effects, Western Wrestling sound effects, Sumo Wrestling sound effects, punching sound effects, kicking sound effects, throwing sound effects, stabbing sound effects, knife stabbing sound effects, whip sound effects, sound effects, SFX, download, royalty free, royalty free download, royalty free download youtube, sound effects, sounds, sounds game, sound effects download, sound effects pack, sound effects youtube, sound effects library, mp3, wav, download, royalty free, royalty free sound effects, video, video game, ios, ios game, android, android game, pc, mac, gamedev, game dev, game developer, game
More products from Asset Store @ Fusehive.com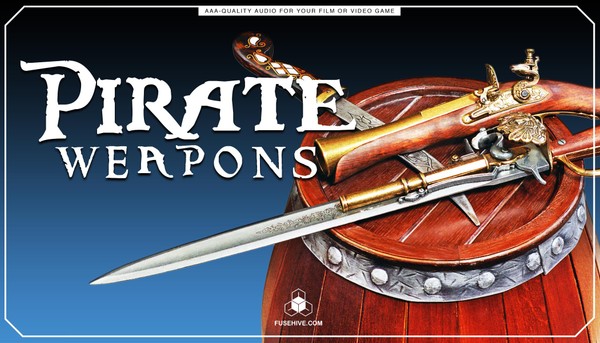 PIRATE WEAPONS SOUND EFFECTS LIBRARY – Caribbean Themed Combat Daggers Swords Knives Muskets Cannons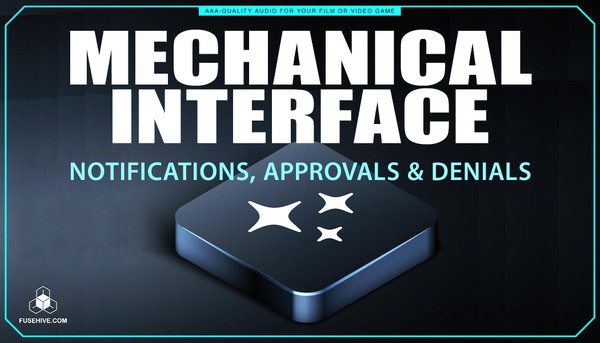 Notifications, Approvals, Denials, Menu Sound Effects Library – Mechanical User Interface MINI PACK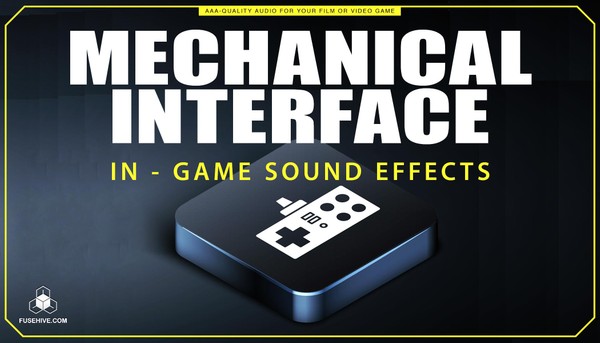 In-Game Items, Interactions, & Reactions Sound Effects Library – Mechanical User Interface MINI PACK