Home
| SOUND EFFECTS
FANTASY MEDIEVAL AMBIENCES - Background Environment & Soundscapes Royalty Free Sound Effects Library
FANTASY MEDIEVAL AMBIENCES - Background Environment & Soundscapes Royalty Free Sound Effects Library
Plunge your users into the worlds of yesteryear with ultra immersive fantasy or medieval themed background environments of the highest quality. This audio library offers you hours of different soundscapes, including BATTLES with war horses, knights, and explosions, CASTLE interiors, quiet FARMS, bustling VILLAGES with MARKETS, peaceful GRASSLANDS & COUNTRYSIDES, lush FORESTS, WATERFALLS & RIVERS, wild JUNGLES, PRISONS, and not to mention varying intensities of RAIN STORMS and the wild outdoors! Whether your project is a Lord of the Rings fantasy adventure video game, a King Arthur animation app, or a Game of Thrones slot casino game, everything you'll need to immerse your users in your creation's magic is here!
GET IT NOW to 100% immerse your users into perfect scenes and settings!
EXPLORE ENTIRE WORLDS
Whether your adventure takes place on a BATTLEFIELD, in a CASTLE or PRISON, on a FARM or in a VILLAGE, or outdoors in the GRASSLANDS, COUNTRYSIDE, FOREST, or JUNGLE, we've got you covered! Each ambience contains MULTIPLE VARIATIONS, ALL WEATHER CONDITIONS, and MULTIPLE INTENSITIES to cover each and every scene. This sound effects library is perfect for any setting you can imagine.
AN ADVENTURE TO REMEMBER
Our expert team of sound designers have meticulously crafted each ambience into CONTINUOUS, NON-REPETITIVE, DRAG AND DROP-READY LOOPS that will serve as perfect background audio for your game, film, animation, live event, or even as relaxing background audio! We have even included FULL and SIMPLIFIED MIXES, SHORT and LONG non-repetitive variants, multiple choices for INTENSITIES, and numerous other options for your convenience!
INCREDIBLE EASE-OF-USE
Each audio file is drag-and-drop ready, presented in high-quality MP3 and WAV formats with meticulously labeled keywords, so you can create the perfect gaming experience for your players in a matter of moments! Enrich your title in seconds with beautifully mixed, AAA quality sounds brought to you by our team of industry veterans, whose 600+ games worth of experience have culminated in this extraordinary pack of ambiences.
DOWNLOAD NOW to instantly turn your project into a true masterpiece!
PERFECT FOR:
Video Games
Casino Slot Games
Film / Animation
Ads / Trailers
YouTube videos
Sound Design
Music Productions
Live Events
…and all other audio-visual productions 
KEY FEATURES:
Huge variety of Medieval Ambiences, All Weather Conditions, and Multiple Soundscapes for every scene or situation. 
Multiple variants and intensities for your convenience and additional edit options (lengths, looping versions, stingers, etc.).
Ready to use – requires no editing, labelling or splicing. Categorized, organized and individually labeled files for maximum use efficiency
All files are included in Hi-Rez WAV, High-Quality WAV and High-Quality MP3 formats
FREE Updates to higher versions, FOREVER!
TECHNICAL DETAILS:
150 Audio Files (50 original sounds)
WAV Format: 24 Bit/96 Khz and 16 Bit/44.1 kHz 
MP3 Format: 320 Kbps
Unpacked Size: 2.59 GB
Total Run Time: 2h 42m 48s
SEE FULL FILE LIST
BUY NOW to instantly immerse your users in expressive worlds!
---
PLEASE RATE AND SHARE IF YOU LIKE! Your support is massively appreciated.
---
If there is a SFX / music style that you are seeking and we haven't published it yet, please drop us an email. We release new assets regularly and will be delighted to create and include the assets you desire in one of our next releases.
Support Email: 
[email protected]
Thank you for your purchase!??? NEED MORE HIGH-QUALITY THEMED AMBIENCES???
Don't miss out on our WOODEN SHIP AMBIENCES and HORROR AMBIENCES libraries!
---
❤ Subscribe to Our YouTube Channel for FREE SFX and More Here: 
http://www.youtube.com/subscription_center?add_user=fusehive
---
Fusehive Interactive Media Ltd. is a team of industry veterans, united in our commitment to providing bespoke audio for video games and casino games. Our unique 24/7 workflow, top quality music/audio technology, dedicated team of expert practitioners, and commitment to forming strong and lasting partnerships with each and every client make us the ultimate choice to take your game to the next level.
Our work includes titles from franchises such as: The Avengers, Batman, Superman, King Kong, Captain America, Green Lantern, Robin Hood, The Mask, Judge Dredd, Wonder Woman, The Flash and over 600 other great titles.
Follow Us Online Here:
Twitter: 
http://www.twitter.com/fusehivemedia
Soundcloud: 
http://www.soundcloud.com/fusehive
Facebook: 
http://www.facebook.com/fusehive
Store: 
http://www.store.fusehive.com
Instagram: 
http://www.instagram.com/fusehivemedia
Website: 
http://www.fusehive.com
TAGS:medieval, fantasy, medieval ambiences, fantasy ambiences, medieval soundscapes, fantasy soundscapes, medieval background environments, fantasy background environments, medieval environments, fantasy environments, medieval sounds, medieval sounds effects, medieval soundscape, sounds medieval, medieval battle sounds, medieval city sounds, medieval war sounds, medieval town sounds, medieval market sounds, medieval background music, medieval background music download, medieval ambient music, medieval ambient sounds, medieval ambience sound effects, medieval ambient sound effects, medieval ambient playlist, medieval ambient fantasy, medieval town ambience, fantasy ambient music, fantasy ambient sounds, fantasy ambient music royalty free, fantasy ambient music reddit, fantasy ambient sound effects, fantasy ambience mp3, fantasy ambience city, fantasy ambience tavern, fantasy soundboard, fantasy sound, fantasy sound effects, fantasy soundtrack, fantasy sounds download, fantasy sound effects, fantasy sound effect library, countryside sounds, countryside sound effects, countryside soundscape, countryside sound effects, countryside sounds mp3, countryside sounds youtube, countryside sound fx, castle sounds, castle soundscape, castle sound effect, castle sounds background, sound effects, sounds, sounds game, sound effects download, sound effects pack, sound effects youtube, sound effects library, mp3, wav, download, royalty free, royalty free sound effects, royalty free background, cinematic, intense, video, video game, ios, ios game, android, android game, soundscape, drone, pc, mac, gamedev, game dev, game developer, game
More products from Asset Store @ Fusehive.com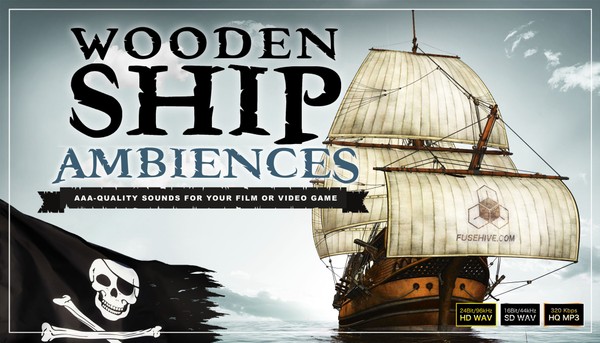 Pirate Ship Sailing Ambience Sound Effects Library – Old Wooden Boat Interior & Exterior Environment