Home
| SOUND EFFECTS
Cinematic Fire Sound Effects Library - Burning Blaze Flame Fireball Lava SFX Royalty Free Audio Pack
Cinematic Fire Sound Effects Library - Burning Blaze Flame Fireball Lava SFX Royalty Free Audio Pack
Ignite your project in blazing glory with the best fire and lava sounds we've ever produced! Expertly crafted by our industry-leading sound designers with special brand new additions, included are sounds for BOILING LAVA, scalding HOT LIQUIDS, FIREBALLS and FIRE ZAPS, FLAMETHROWERS and TORCH weapons, SMOKE puffs, and hissing STEAM. Not to mention gratuitous EXPLOSION and DETONATION BANGS and BOOMS, VOLCANO ERUPTIONS, FIRE crackling in the fireplace, and raging INFERNOS!
Assets come in all styles and intensities! Whether you need calm, moderate, or powerful flame sounds, included is audio from HUGE to SMALL, HEAVY to LIGHT, or FAST to SLOW. Ideal for flame spells and dragon breath in Fantasy genres, space rocket eruptions in Sci-Fi genres, volcanic magma for Journey to the Centre of the Earth inspired adventures, or any fire-infused saga you can think up! With 85 top quality audio assets (255 original sounds), multiple variants, recording takes, and options such as single hits or loops, this audio library offers you the perfect blaze, always within reach!
DOWNLOAD NOW to set your project afire!
KEY FEATURES:
Huge variety of sounds for every scene and situation, with multiple variants and intensities
Easy to use, drag and drop ready
AAA mixing and mastering
Meticulously labeled and easily searchable files, including keywords/tags
High Definition, Standard Quality WAV and High Quality MP3 formats
FREE Updates to higher versions, FOREVER!
PERFECT FOR:
Video Games
Slot Games
Film / Animation
Ads / Trailers
YouTube Videos
Live Events
Sound Design
…and all other audio-visual productions
TECHNICAL DETAILS:
255 Audio Files (85 original sounds)
WAV Format: 24 Bit, 96 kHz and 16 Bit, 44.1 kHz
MP3 Format: 320 Kbps
Unpacked Size: 553 MB
Total Run Time: 34m 18s
SEE FULL FILE LIST HERE
DOWNLOAD NOW this massive inferno!
---
PLEASE RATE AND SHARE IF YOU LIKE! Your support is massively appreciated.
---
If there is a SFX / music style that you are seeking and we haven't published it yet, please drop us an email. We release new assets regularly and will be delighted to create and include the assets you desire in one of our next releases.
Support Email: 
[email protected]
Thank you for your purchase!??? NEED MORE QUALITY SOUNDS OF DEATH & DESTRUCTION ???
Don't miss out on our DESTRUCTIVE DEMOLITION, EXPLOSIONS, and BLOOD GUTS & GORE libraries!
---
❤ Subscribe to Our YouTube Channel for FREE SFX and More Here:
http://www.youtube.com/subscription_center?add_user=fusehive
---
Fusehive Interactive Media Ltd. is a team of industry veterans, united in our commitment to providing bespoke audio for video games and casino games. Our unique 24/7 workflow, top quality music/audio technology, dedicated team of expert practitioners, and commitment to forming strong and lasting partnerships with each and every client make us the ultimate choice to take your game to the next level.
Our work includes titles from franchises such as: The Avengers, Batman, Superman, King Kong, Captain America, Green Lantern, Robin Hood, The Mask, Judge Dredd, Wonder Woman, The Flash and over 600 other great titles.
Follow Us Online Here:
Twitter: 
http://www.twitter.com/fusehivemedia
Soundcloud: 
http://www.soundcloud.com/fusehive
Facebook: 
http://www.facebook.com/fusehive
Store: 
http://www.store.fusehive.com
Instagram: 
http://www.instagram.com/fusehivemedia
Website: 
http://www.fusehive.com
TAGS:Fire, fire sounds, fire sounds effects, fire sounds mp3, fire sound effects download, fire sound effects mp3, fire sounds mp3 download, crackling fire sounds, crackling fire sounds mp3, fire emblem sound effects download, fire sound effect mp3 download, fire sound effects mp3 download, fire crackling sound effect mp3, fire burning sound effect mp3 download, flame, flame sound effect, flame sound effect download, flame soundcloud, flame sound download, flame sound effect mp3, flame sound effects youtube, burning, burning sounds, burning sound effect, burning fire sound effect, burning wood sound effect, burning paper sound effect, burning house sound effect, burning building sound effect, explosion, explosion sounds, explosion sound effects, explosion sound effects youtube, explosion sound effects youtube, explosion sound effects mp3, lava, lava sounds, boiling, boiling sounds, boiling sounds in stomach, boiling water sounds, kettle boiling sound, boiling sound effects, boiling water sound effects, water boiling sound effects, boiling lava sound effects, water boiling noise sound effects, sound effects boiling cauldron, fireball, fireball sounds, fireball sound effects, magic fire sound effect, flamethrower sound, flamethrower sound effect, flamethrower sound effect download, flamethrower sound fx, flamethrower sound mp3, flamethrower sound loop, torch, torch sound, torch sound effect, torch soundcloud, blow torch sound effect, fire torch sound effect, torch burning sound effect, blow torch sound fx, volcano, volcano sounds, volcano sound effects, volcano eruption, volcano eruption sound, volcano eruption sound effect, volcano eruption sound effect mp3, sound effects, sounds, sounds game, sound effects download, sound effects pack, sound effects youtube, sound effects library, mp3, wav, download, royalty free, royalty free sound effects, cinematic, video, video game, ios, ios game, android, android game, pc, mac, gamedev, game dev, game developer, game, slot machine sounds, audio, scary sounds effects download, sound effects pack zip, sound effects pack for video editing, sound effects pack for youtube, sound effects pack 2019, sound effects library youtube, mp3 download, download youtube, download youtube mp3, royalty free music, royalty free music library, royalty free music download, royalty free sound effects youtube, royalty free sound effects for games, royalty free sound effects pack, royalty free sound effects pack, royalty free sound effects for commercial use, royalty free sound effects no sign up, video game music, android game development, slot machine sounds wav, slot machine noise mp3, slot machine noise wav, vegas slot machine sounds, audio library, scary sounds effects youtube, scary sounds effects mp3, sound effects pack download zip, mp3 download youtube, download youtube audio, download youtube mp3 online, download youtube mp3 high quality, download youtube mp3 ios, science fiction, CAMPFIRE, FLAMING WHOOSHES, CRACKLING AND SIZZLING FLAMES, BURNING FIRE, MOVING FLAMES, RUMBLING BURSTS, VOLCANIC BURSTS, ERUPTIONS, LAVA BUBBLES, FLAMETHROWERS, FIREWORKS, FIRE FANS, FIRE GREASES,  FIRE JET IMPACTS, FIRE DRENCHERS, FIRECRACKERS EXPLOSIONS, FIRE TORCHES
More products from Asset Store @ Fusehive.com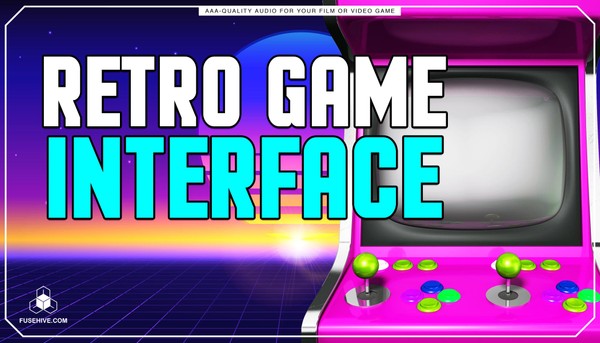 Retro Old School Analog Game User Interface UI Sound Effects Library - Arcade AAA SFX MINI PACK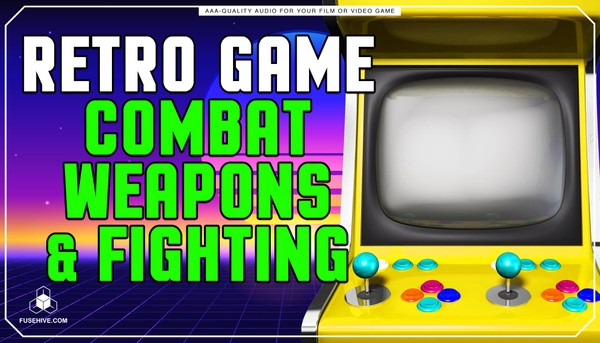 Retro Old School Analog Combat, Weapons, & Fighting Sound Effects Library - Arcade AAA SFX MINI PACK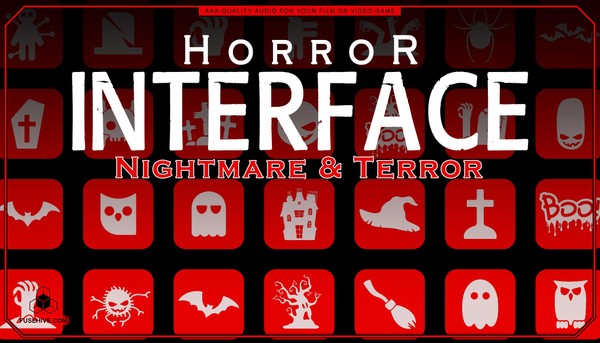 Nightmare & Terror User Interface Sound Effects Library - Horror UI Royalty Free Scary MINI PACK