Home
| MUSIC
SPOOKY HALLOWEEN AUDIO BUNDLE - Scary Music and Horror Sound Effects Library [Fusehive.com]
SPOOKY HALLOWEEN AUDIO BUNDLE - Scary Music and Horror Sound Effects Library [Fusehive.com]
Scare and Entertain your audience
with this huge
DISCOUNTED BUNDLE
of
haunting Halloween music
and c
utting edge horror sounds
, expertly recorded, designed, composed, mixed, and mastered to immerse your audience in a
spooky cinematic experience the likes of which they will never forget! 
Includes
over 50 exceptionally eerie music tracks
and
hundreds of sound effects
, all together covering
nearly 2 hours of highest quality scary audio
, inspired by Hollywood Halloween classics such as "Monster House", "Halloween", "Goosebumps", "The Nightmare Before Christmas", "Corpse Bride", "Casper", "Adams Family" and the darkest of Disney fairy-tails including "Hocus Pocus", "Maleficent", "Into the Woods", "The Haunted Mansion", "Tower of Terror" and many more! 
No matter what you're on working on, whether it's a horror video-game, a creepy cartoon, a spooky app for children, or even a huge Halloween party, this ghostly gathering of ready-to-use sound effects is guaranteed to send a shiver through your project!
Need to go even darker? You'll love the Gore sounds and Creepy music tracks we've included, such as those you may heard in classic and modern horror such as Resident Evil, SAW, The Blair Witch Project, 28 Days Later, and The Texas Chainsaw Massacre.
MUSIC:
FOREGROUND AND BACKGROUND------------------------------------------------------------------
Whether you need to shock your audience with sudden stings, awe them with memorable themes, or introduce some subtle spookiness into your project with unobtrusive background loops, everything you need is here!
SOUND EFFECTS
: EVERYTHING YOU NEED------------------------------------------------------------------
Whether you're looking for creepy CHARACTER VOICES such as GHOSTS, WEREWOLVES, ZOMBIES and SCREAMS, intense ACTION SOUNDS including BUBBLING CAULDRONS, CREAKY DOORS, KNIFE ATTACKS and GORE SPLATTERS, EVIL LAUGHTER or spooky AMBIENCES like HOWLING WINDS, CREEPY CLOCKS and CHURCH BELLS, you're sure to be spooked by the huge range of sounds to be found inside!
MUSIC:
ENDLESS OPTIONS-----------------------------------------
With moods ranging from WHIMSICAL to TERRIFYING, plus MULTIPLE INTENSITY LEVELS, LOOPING and NON-LOOPING versions, and LENGTH VARIANTS, whatever the situation - we've got you covered!
SOUND EFFECTS:
BETTER THAN CANDY--------------------------------------------------------------
Immerse yourself in over 500 audio files of expertly designed sounds, supplied in high-quality MP3 + SD and HD WAV formats, meticulously labelled for effortless searching. Each and every audio file in this phantasmal collection has been expertly mixed and mastered to fit into ANY audio environment - just drag, drop, and let the spooky festivities commence!
MUSIC:
WHENEVER, WHEREVER-------------------------------------------------
Each track has been meticulously designed to fit seamlessly into any project, including LIVE EVENTS, CARTOONS/ANIMATIONS, GAMES, APPS, EDUCATION, FILMS, YOUTUBE VIDEOS, HALLOWEEN PARTIES, and more!
SOUND EFFECTS:
STILL HERE? ACCEPT OUR GIFT!------------------------------------------------------------------------------
With
FREE UPDATES, FOREVER!
and
35 FREE BONUS SOUNDS
from our Best Sellers: Zombie Voices and Blood, Guts & Gore, there's no better time to scare your audience with this
ONE OF A KIND spooky sound pack!Hurry! Buy now to prepare the perfect paranormal project in time for next Halloween!PERFECT FOR:
Video Games
Slot Games
Film / Animation
Ads / Trailers
YouTube videos
Live Events
Sound Design
…and all other audio-visual productions 
KEY FEATURES: 
Huge variety of cutting edge music and sound effects for every spooky scene or situation.
Multiple variants and intensities for your convenience and additional edit options (lengths, looping versions and more)
Ready to use – requires no editing, labelling or splicing. 
Categorized, organized and individually labeled files for maximum use efficiency
All SFX files are included in Hi-Rez WAV, High-Quality WAV and MP3 formats
All music files are included in High-Quality WAV and MP3 formats
FREE Updates to higher versions, FOREVER!
TECHNICAL DETAILS:
510 Sound Effect Files (170 original sounds)
110 Music Files (55 original music tracks)
WAV Format: 24 Bit/96 kHz and 16 Bit/44.1 kHz  
MP3 Format: 320 Kbps
Unpacked Size: 1.35 GB
Total Run Time: 1h 47m 26s
INCLUDED PRODUCTS IN THIS BUNDLE:
View Full SFX Asset File List:
http://bit.ly/sh_files
View Full MUSIC File List:
http://bit.ly/sm_files
PLEASE COMMENT, RATE AND SHARE IF YOU LIKE! Your support will be massively appreciated.
---
If there is a SFX / music style that you are seeking for and we haven't published it yet, please drop us an email. We release new assets regularly and will be delighted to create and include the assets you desire in one of our next releases.
Support Email:
[email protected]
Thank you for your purchase!
---
❤ Subscribe to our YouTube channel for FREE SFX and tons of other cool stuff:
http://www.youtube.com/subscription_center?add_user=fusehive
---
Fusehive Media is a team of industry veterans, united in our commitment to providing bespoke audio for video games and casino games. Our unique 24/7 workflow, top quality music/audio technology, decided team of expert practitioners, and commitment to forming strong and lasting partnerships with each and every client make us the ultimate choice to take your game to the next level.
Our work includes titles form franchises such as: The Avengers, Batman, Superman, King Kong, Captain America, Green Lantern, Robin Hood, The Mask, Judge Dredd, Wonder Woman, The Flash + over 600 other great titles.
---
Follow Us Online Here:
Twitter:
http://www.twitter.com/fusehivemedia
Soundcloud:
http://www.soundcloud.com/fusehive
Facebook:
http://www.facebook.com/fusehive
Store:
http://www.store.fusehive.com
Instagram:
http://www.instagram.com/fusehivemedia
Website:
http://www.fusehive.com
TAGS:comedy, dark, darkness, fear, halloween, orchestral, playful, scary, strings, bloody, crazed, creepy, demented, evil, grisly, haunted, hell, horror, piano, psychotic, spooky, action, blockbuster, cinematic, curse, Cursed, death, eerie, epic, film, horror movie, intense, lullaby, nightmare, promo, rising, terror, trailer, trailer intro, video game, animation, bewitched, children, costume, Dracula, frankenstein, fright, fun, Fun House, ghosts, haunted, haunted castle, haunted house, haunted mansion, monsters, night, scare, spooky, witches, animation, bat, bewitched, cartoon, children, costume, Dracula, frankenstein, fright, fun, ghost, halloween, halloween music, halloween song, haunted, haunted castle, Haunted House, haunted mansion, holiday, kids, loop, monsters, music, night, pumpkin, scary, Spooky, vampire, witch, horror, terror, blood, bloody, cinematic, crazed, creature, creatures, creepy, curse, dark, dark music, darkness, death, deep, demented, demon, demons, die, erie, evil, fear, ghost, ghouls, hell, intense, kill, killing, monster, murder, murderer, mystery, Nightmare, Percussion, psychotic, song, stalker, stalking, stalk, suspense, tense, Theme, thriller, torture, torturing, trailer, zombie, Zombies, creepy music, horror music, instrumental music, background music, halloween, halloween music, halloween music for kids, halloween music youtube, halloween music download, spooky music, spooky music for kids, spooky music mp3, spooky music youtube, spooky music download, spooky music royalty free, scary music, scary music for kids, scary music download, scary music background, scary music sounds, horror music, horror music download, horror music royalty free, horror music background, horror music ringtone, creepy music, creepy music download, creepy music youtube, creepy music piano, creepy music mp3, creepy music royalty free, stock music for videos, stock music library, stock music youtube, stock music for videos, stock music for youtube, stock music for podcasts, stock music for youtube videos, stock music for presentations, stock music for imovie, stock music for real estate, stock music for documentaries, stock music for ads, royalty free music for games, royalty free music, royalty free music youtube, royalty free music for videos, royalty free music library, royalty free music for podcasts, royalty free music for games, royalty free music for gaming videos, royalty free music for game developers, royalty free music for game trailer, royalty free background music for games, royalty free music for youtube gaming, royalty free music for indie games, royalty free music for rpg games, best royalty free music for games, royalty free music for my game, background music for video, background music for presentation, background music for youtube videos, background music for public spaces, background music for vlogs, background music for ppt, background music for fashion show, background music for studying, background music for games, background music for kids, music licensing for video, music licensing for youtube, music licensing for podcasts, music licensing for business, music licensing for commercials, music licensing for gyms, music licensing for restaurant, music licensing for dance studios, halloween stock music, spooky stock music, spooky music, spooky music for kids, spooky music sound effect, spooky music Instrumental, spooky music for halloween, spooky music no copyright, spooky music for reading, spooky music for halloween download, spooky music for edits, scary music for halloween, scary music for halloween party, scary tunes for halloween, horror music, horror music sound effect, horror music for sleep, horror music soundtrack, horror music for games, background music for horror games, scary music for horror games, scary music for games, halloween music, halloween music for kids, halloween music 2018, halloween music background, halloween music party,halloween music for kids, halloween music for party, halloween music for children, halloween music for sleep, halloween music for studying, halloween music for edits, halloween songs for kids, halloween songs, halloween songs for children, halloween songs for children's parties, halloween songs for kids, halloween songs scary, halloween songs disney, halloween music for gaming, halloween music video game, scary music for videos, scary music for youtube videos, scary background music for youtube videos, halloween music for videos, stock music, stock music upbeat, stock music royalty free, stock music licensing, stock music for youtube videos, stock music for videos, stock music for advertising, stock music for presentations, stock music for commercials, stock music for video editing, stock music for documentaries, stock music for ads, stock music for youtube, stock music for real estate, stock music for games, royalty free music, royalty free background music, royalty free music upbeat, royalty free epic music, music for games background, music for game show, music for game development, music for game montage, music for game montage, music for games no copyright, music for games instrumental, music licensing, music license for youtube, best royalty free music, best royalty free background music, best royalty free music for montages, best royalty free intro music, best royalty free music for travel video, best royalty free music websites, best royalty free music for youtube videos, best stock music, Ambience, android, Attack, Cartoon, Cinematic, Comedy, comedy music, cursed, Dark, Dead, devil, dwarf, fairy, Fantasy, Game, dev, developer, Ghost, haunted, Haunting, Horror, music pack, wav, ios, paranormal, Royalty Free, Sound Library, Ambience, android, android game, animation, animation voice, animation voice over, Attack, Bat, Bats, Breath, Cartoon, cartoon voice, cartoon voice overs, cartoon voiceover, cartoon voices, Cinematic, Comedy, comedy sfx, comedy sound effects, comedy sounds, comedy voice, comedy voice over, comedy voiceovers, Creature, Creature Sound Effects, creature voice, creature voice over, creepy, creepy backgrounds, creepy horror voice, cursed, Dark, Dead, death, demon, devil, die, download, dwarf, fairy, Fantasy, fear, Game, game dev, game developer, gamedev, Ghost, ghost sound effect, ghost voice, ghost voices, ghosts, giant, gibberish, giggle, giggle sound effect, giggling, gnome, gobbledygook, goblin, gremlin, Growl, grown, halloween, halloween voice, halloween voice mp3, halloween voice over, halloween voice sound effects, halloween voiceover, Haunted, Haunting, hell, Hiss, Horror, horror game, horror movie, horror sfx, horror sound, horror sound design, horror sound effects, horror sound effects library, horror sound effects pack, horror sound effects youtube, horror sounds, horror voice, horror voice mp3, horror voice sfx, horror voice sound effects, horror voice wav, Hurt, intense, ios, ios game, Laugh, laughing sound effect, Laughter, mac, Monster, monster sound effects, monster voice, monster voices, mp3, mystery, Night, orc, pain, paranormal, pc, phrase, reverse, Roar, Royalty Free, royalty free sound effects, royalty free voice over, scary, scary game, scary movie, scary sound, scary video, Scream, Shout, Slurp, Sound, Sound Effects, sound effects download, Sound effects Library, sound effects pack, sound effects youtube, sounds, sounds game, spooky, spooky halloween voice download, spooky sfx, spooky sounds, spooky voice download, spooky voice mp3, spooky voice over, spooky voice sample, spooky voice youtube, Suspense, terror, thriller, Trailer, Vampire, Video, video game, Voice, voice over, voiceover, wav, Wind, Witch, word, yell, Zombie, zombies
More products from Asset Store @ Fusehive.com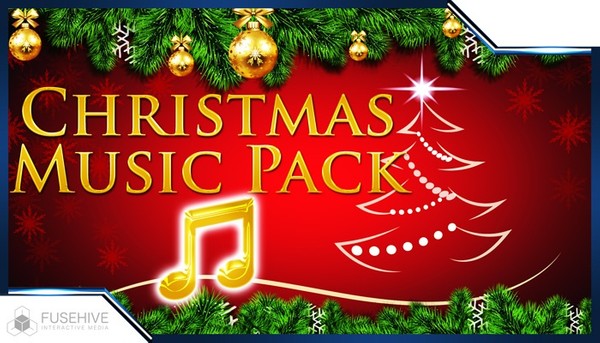 CHRISTMAS MUSIC PACK - Christmas & Winter Holiday Background Music Loop and Sting Library