Home
| CASINO & SLOTS
Mechanical Fruit Machine Slots Sound Effects Library - Retro Analog Slot Game Sounds & Win Tunes SFX
Mechanical Fruit Machine Slots Sound Effects Library - Retro Analog Slot Game Sounds & Win Tunes SFX
Are you looking for high-quality sounds of MODERNLY PRODUCED good Old-School ANALOG SLOTS, Mechanical FRUIT MACHINE noises, Plastic BUTTON HITs, loud WIN ALARM BELLs and COINS pouring in the slot machine tray?

...Then read on!
Discover this massive collection of cutting edge quality, generic retro sounds and short music tunes, expertly handcrafted to be a perfect fit for your games. With 420 audio assets (210 original sounds) of INTERFACE SOUNDS such as REEL SPIN START BUTTONs, MECHANICAL REEL SPINNING noises, REEL STOPs, BET INCREASE and DECREASE sounds, and all other interface buttons and TRANSITIONS, as well as WIN PAYOUT SOUNDs such as short WIN TUNES, MUSICAL and MECHANICAL ROLLUP COUNTERs, various COIN sounds, CARD and DICE sounds, and CASINO AMBIENCE LOOPs, this library is a perfect choice for your Online Video Slot, Mobile or even Land-based Casino Games!
INCREDIBLE EASE-OF-USE
Enrich your title in seconds with beautifully mixed, AAA quality sounds brought to you by our team of industry veterans, whose 600+ slot games worth of experience have culminated in this extraordinary sound pack! Each audio file is drag-and-drop ready, presented in high quality MP3 and WAV formats with meticulously labelled keywords, so you can create the perfect gaming experience for your players in a matter of moments!
For your convenience, we have included each asset in High-Quality WAV (44.1 kHz, 16 Bit) and MP3 (320 Kbps) formats.
GET IT NOW and reward your players with this jackpot of music and sound effects that provides your game with any audio you could ever need!MECHANICAL FRUIT MACHINE SLOTS at a Glance:
420 Audio Files (210 original sounds) - all in High Quality WAV and MP3 formats;
Symbol Sounds, Buttons and other Interface Sounds, Reel Spin and Stops, Trigger Sounds, Selection and Reveal sound effects, Win Tunes and Rollups, Payouts and other short Celebration Tunes + much more!
Numerous Variations and Edits of the assets, such as multiple lengths, intensities, looping and non-looping variants, and more;
Ready to use – requires no editing, labelling or splicing. Categorized, organized and individually labeled files for maximum use efficiency;
FREE Updates to higher versions, FOREVER!
SEE PRODUCT CONTENT HERE
STEP UP YOUR SLOTS, GRAB ATTENTION and BUILD CONNECTION with YOUR PLAYERS!
DOWNLOAD NOW!
---
RATE AND SHARE IF YOU LIKE! Your support will be massively appreciated.
---
If there is a SFX / music style that you are looking for and we haven't published it yet, please drop us an email. We release new assets regularly and will be delighted to create and include the assets you desire in one of our next releases.
Support Email:
[email protected]
Thank you for your purchase!
---
❤ Subscribe to Our YouTube Channel for FREE SFX and More Here:
http://www.youtube.com/subscription_center?add_user=fusehive
---
FuseHive Audio is a team of industry veterans, united in our commitment to providing bespoke audio for video games and casino games. Our unique 24/7 workflow, top quality music/audio technology, decided team of expert practitioners, and commitment to forming strong and lasting partnerships with each and every client make us the ultimate choice to take your game to the next level.
Our work includes titles form franchises such as: The Avengers, Batman, Superman, King Kong, Captain America, Green Lantern, Robin Hood, The Mask, Judge Dredd, Wonder Woman, The Flash + over 600 other great titles.
Follow Us Online Here:
TAGS:Casino, slots, slot game, gambling, gambling game, slot game sound effects, slots sound, slot game music, slot machine, fruit machine, slot machine sound, fruit machine sound, treasure, gold, fruit machine music, slot machine music, sound effects, sounds, sounds game, sound effects download, sound effects pack, sound effects youtube, sound effects library, mp3, wav, download, royalty free, royalty free sound effects, cinematic, intense, video, video game, ios, ios game, android, android game, pc, mac, gamedev, game dev, game developer, game, fusehive, celebration, commercial, energetic, epic, soundtrack, videogame, slot machine jackpot, fruit machine sound, fruit machine jackpot, fruit machine the ting tings, fruit machine wins, fruit machine sound effect, fruit machine jackpot sound, fruit game machine sound, ui sounds, ui sound effects, user interface sounds, user interface sound effects
More products from Asset Store @ Fusehive.com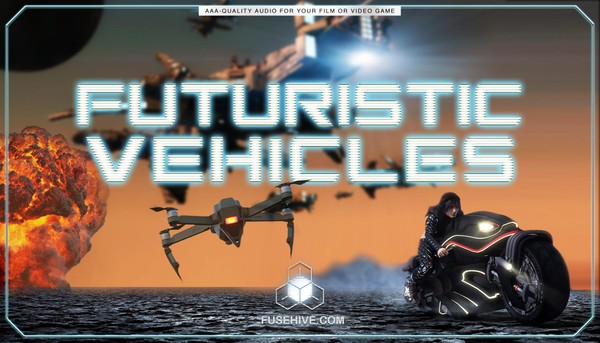 Sci Fi Futuristic War Vehicles Sound Effects Library - Spaceships Shuttles Fighters Space Stations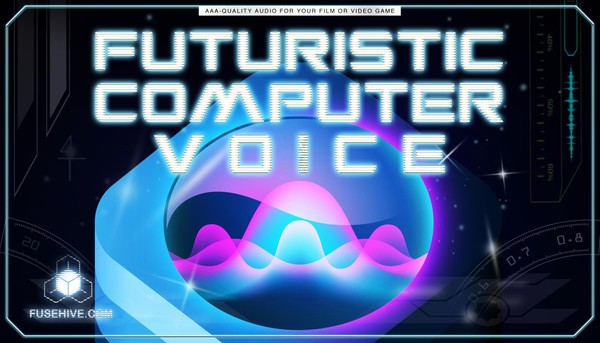 Futuristic Computer Voice Overs Sound Effects Library - Robotic Virtual Interface Assistant SFX Pack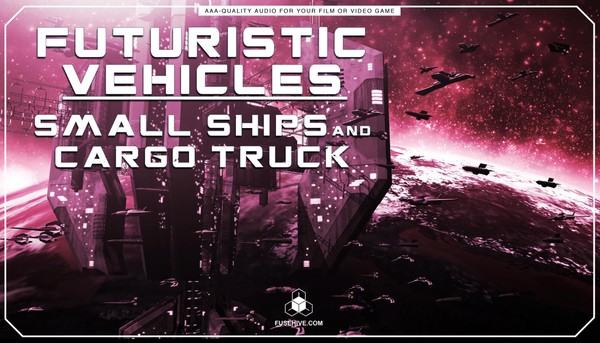 Futuristic Small Space Ships, SciFi Cargo Truck Sound Effects Library - Spaceship Vehicles MINI PACK