Home
| VOICE OVERS
ZOMBIE VOICE SAMPLES - Creepy Horror Game Character Voices - Humanoid Monster Sound Effects Library
ZOMBIE VOICE SAMPLES - Creepy Horror Game Character Voices - Humanoid Monster Sound Effects Library
Experience this huge soundbank of skin-crawling zombie sounds, expertly recorded for maximum scare factor!
Includes
330 audio files
of stomach churning 
Hisses, Roars, Groans, Grunts, Sequenced sounds, Throat Fluids, Breath
sounds
and more...
All in cutting-edge cinematic horror quality and
multiple WAV and MP3 formats
for your convenience.
GROW THE HORDE!
Featuring a huge variety of situational sounds, such as 
Warnings, Attacks, Fearful Screams, Hurt and Deaths voice sounds, and many more
. Combine them together to create your very own undead horde! OR use the included Idle and Attack zombie horde sounds, pre-made for you!
Hurry! Buy now and bring your humanoid monster character to life!
PERFECT FOR:
Video Games
Casino Slot Games
Film / Animation
Ads / Trailers
YouTube videos
Music Productions
Live Events
Sound Design
...and all other audio-visual productions
KEY FEATURES:
Huge variety of Roars, Groans, Hisses, Grunts, Warnings, Attacks, Sequenced sounds, Throat Fluids, Breaths, Hurt and Death sounds and more
Perfect vocal styles for multiple genres (Adventure, FPS, RPG, RTS Games, Casino Slots, etc.), any scene or situation
Ready to use – requires no editing, labelling or splicing
Categorized, organized and individually labelled files for maximum use efficiency
FREE Updates to higher versions, FOREVER!
TECHNICAL DETAILS:
Availability: Digital Download
License: Worldwide Perpetual, Royalty-Free
Number of Audio Files: 330
WAV Format: 24 Bit / 96 kHz, 16 Bit / 44 kHz
MP3 Format: 320 Kbps
Download Size: 470 MB
VIEW FULL ASSET FILE-LIST:
http://bit.ly/zv_files
---
PLEASE COMMENT, RATE AND SHARE IF YOU LIKE! Your support will be massively appreciated.
---
If there is a SFX / music style that you are seeking for and we haven't published it yet, please drop us an email. We release new assets regularly and will be delighted to create and include the assets you desire in one of our next releases.
Support Email:
[email protected]
Thank you for your purchase!
——–
❤ Subscribe to our YouTube channel for
FREE SFX and tons of other cool stuff:
http://www.youtube.com/subscription_center?add_user=fusehive
——–
Fusehive Media is a team of industry veterans, united in our commitment to providing bespoke audio for video games and casino games. Our unique 24/7 workflow, top quality music/audio technology, decided team of expert practitioners, and commitment to forming strong and lasting partnerships with each and every client make us the ultimate choice to take your game to the next level.
Our work includes titles form franchises such as: The Avengers, Batman, Superman, King Kong, Captain America, Green Lantern, Robin Hood, The Mask, Judge Dredd, Wonder Woman, The Flash + over 600 other great titles.
——–
Follow Us Online Here:
Twitter:
http://www.twitter.com/fusehivemedia
Soundcloud:
http://www.soundcloud.com/fusehive
Facebook:
http://www.facebook.com/fusehive
Store:
http://www.store.fusehive.com
Instagram:
http://www.instagram.com/fusehivemedia
Website:
http://www.fusehive.com
---
TAGS:Corpse, Human, Hunger, Hungry, Resurrected, Resurrection, Snarl, speech, Suffering, breath, creepy, terror, zombie, apocalypse, blood, brain, crowd, growl, grunt, moan, scream, shout, undead, walking dead, yell, alien, beast, resident evil, agony, demon, kill, mystic, mythical, zombie, zombie voice, zombie voice effect, zombie voice over, zombie scream voice over, black ops zombie voice over, black ops zombie voice over, zombie sound effects, zombie sound, zombie sounds call of duty, zombie sounds walking dead, zombie sound effects - zombie group roaming, zombie horde, zombie horde sound effects, zombie horde game, horror voice, horror voice sound effects 3d, horror sounds, horror sound effects suspense, horror sound effects scream, horror sound design, scary sounds, scary sound effect, creepy sound effect, creepy sounds, creepy voice, creepy voices sound effects, creepy voice acting, monster voice, monster voice acting, monster sound, monster sound scary, humanoid, sound effect, sound effects youtubers use, sound effects for video editing, sound effects library, sound effects library adobe premiere, sound effects library download, sound effects library youtube, sound effects library premiere pro, pro sound effects library, intense, beasts, blood curdling, horrifying, dangerous, frightening, post-apocalyptic, sci-fi, supernatural, diabolic, terrifying, dark , devil, danger, disturbing, suspense, cartoon, cartoon voice, cartoon voices, cartoon voice overs, cartoon voiceover, animation, animation voice, animation voice over, goblin, gremlin, ghost, ghosts, ghost voice, ghost voices, ghost sound effect, fantasy, orc, fairy, horror voice, horror voice sound effects, horror voice mp3, horror voice wav, horror voice sfx, horror sound, creepy horror voice, horror sounds, horror sound effects pack, horror sound design, horror sound effects, horror sound effects library, horror sound effects youtube, halloween, halloween voice over, halloween voice mp3, spooky halloween voice download, halloween voice, halloween voiceover, halloween voice sound effects, spooky voice over, spooky voice mp3, spooky voice youtube, spooky voice download, spooky voice sample, voice, voiceover, voice over, horror, scary, creepy, spooky, dark, haunted, cursed, dead, death, die, zombie, monster, creature, ghost, vampire, horror sounds, horror sound effects, horror sfx, spooky sounds, spooky sfx, sfx, horror game, horror movie, scary, scary game, scary movie, scary video, creepy, creepy backgrounds, sound effects, sounds, sounds game, sound effects download, sound effects pack, sound effects youtube, sound effects library, mp3, wav, download, royalty free, royalty free sound effects, royalty free voice over, cinematic, intense, video, video game, ios, ios game, android, android game, pc, mac, gamedev, game dev, game developer, game, scream, shout, yell, roar, pain, hurt, growl, grown, hiss, slurp, attack, gobbledygook, gibberish, monster, monster voice, monster voices, monster sound effects, creature, creature voice, creature voice over, creature sound effects
More products from Asset Store @ Fusehive.com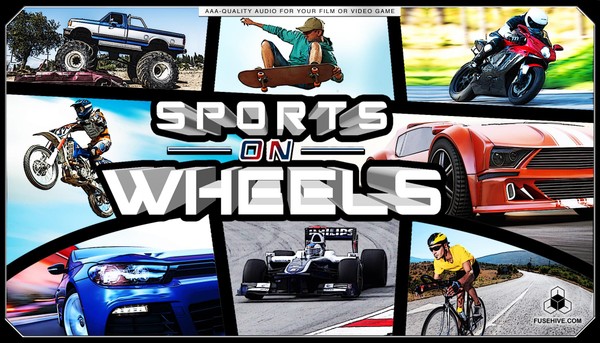 CAR RACING, BICYCLES, SKATEBOARDING, and MOTORSPORTS SOUND EFFECTS LIBRARY – Motorcycles Racecars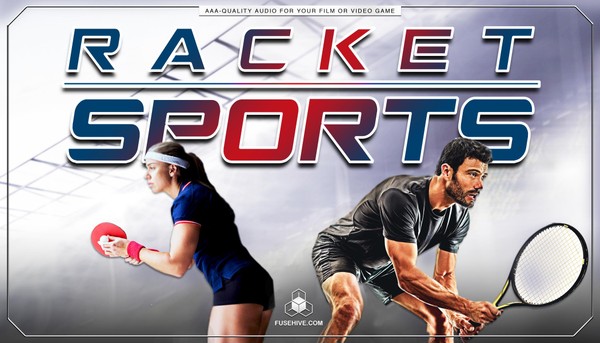 TENNIS & RACKET SPORTS SOUND EFFECTS LIBRARY and VOICE OVERS – Squash Badminton Royalty Free Sounds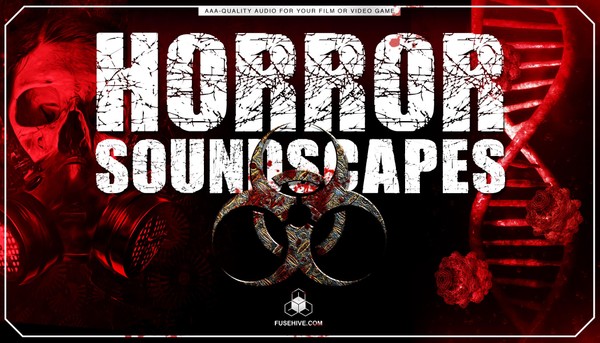 HORROR SOUNDSCAPES - Scary Terrifying Background Environments Royalty Free AAA Sound Effects Library