Home
| SOUND EFFECTS
Medieval Fantasy Magic Sound Effects Library - Elemental, White (Holy) and Black Magic Sound Pack
Medieval Fantasy Magic Sound Effects Library - Elemental, White (Holy) and Black Magic Sound Pack
Are you looking for the most creative Magic Spells sound design for your project? Then look no further / you are at the right place….
Unearth the mystical power of ELEMENTAL FANTASY MAGIC SOUND EFFECTS, a memorising collection of high quality,
ready-to-use spell-casting sounds
that will transmogrify your film, game, or animation from wheezy wizard to unstoppable sorcerer!
Nearly 850 audio files
of spells and rituals are contained within (280 original sound effects), expertly crafted by our industry-leading sound designers and inspired by the magical worlds of Skyrim: The Elder Scrolls, World of Warcraft, The Witcher, Final Fantasy, Lord of the Rings, Harry Potter, and many more.
UNLEASH THE ELEMENTS
Command an expansive collection of elemental powers including EARTH, FIRE, WATER, AIR, LIGHTNING STORM, WOOD, STONE... and more! Also introducing bonus BLACK / DARK and WHITE / DIVINE magics for all your holy and unholy deeds, plus GENERIC spell-slinging sounds for use in any project.
LIMITLESS POTENTIAL
Every action, scene, and scenario is covered by a vast array of WHOOSHES, IMPACTS, CHARGED SPELLS, LOOPS, DRONES, and many other variations, expertly designed to give your project the magic touch.
ENDLESS FLEXIBILITY
With a dizzying selection of variant options, including LOOPS, LAYERS, DIFFERENT INTENSITY LEVELS, MULTIPLE LENGTHS, SIMPLIFIED and COMPLEX VERSIONS, FULL SEQUENCES, and many more, a whole world of magical possibilities is at your fingertips.
---
PERFECT FOR:
Video Games
Slot Games
Film / Animation
Ads / Trailers
YouTube Videos
Live Events
Sound Design
…and all other audio-visual productions
So what are you waiting for? Give your project a magic makeover today!
---
WHAT'S INSIDE
A wide variety of spell types at varying intensities and speeds, including: WHOOSHES, THROWS, TRANSFERS, TRANSITIONS, SWOOSHES, SWIPES, IMPACTS / HITS, ATMOSPHERES, PROJECTILES, CHARGED SPELLS, BEAMS, ZAPS, SWEETENERS, FULL SEQUENCES, LOOPS, EXPLOSIONS, SPLASHES, HUMMING, CHIMES, and DRONES.
Hundreds of high quality audio files covering ELEMENTAL spell types: EARTH, FIRE, WATER, ICE, AIR, WOOD, STONE, LAVA, STORM, ELECTRICITY, METAL, ACID, and ENERGY
FREE Bonus high quality audio files covering additional spell types: DARK, DIVINE, and GENERIC
Easy to use, drag and drop ready
AAA mixing and mastering
High Definition, Standard Quality WAV and High Quality MP3 formats
Meticulously labelled and easily searchable files, including keywords/tags
FREE Updates to higher versions, FOREVER!

TECHNICAL DETAILS:
840 Audio Files (280 original sounds)
WAV Format: 24 Bit, 96 kHz and 16 Bit, 44.1 kHz
MP3 Format: 320 Kbps
Unpacked Size: 1.15 GB
Total Run Time: 1h 12m 23s
Full Asset File List:
http://bit.ly/fms_files
---
Buy ELEMENTAL MAGIC SOUND EFFECTS today, and unleash the true magical potential within your project!

---

RATE AND SHARE IF YOU LIKE! Your support will be massively appreciated.
If there is a SFX / music style that you are looking for and we haven't published it yet, please drop us an email. We release new assets regularly and will be delighted to create and include the assets you desire in one of our next releases.
Support Email:
[email protected]
Thank you for your purchase!
---
❤ Subscribe to Our YouTube Channel for FREE SFX and More Here:
http://www.youtube.com/subscription_center?add_user=fusehive
---
FuseHive Audio is a team of industry veterans, united in our commitment to providing bespoke audio for video games and casino games. Our unique 24/7 workflow, top quality music/audio technology, decided team of expert practitioners, and commitment to forming strong and lasting partnerships with each and every client make us the ultimate choice to take your game to the next level.
Our work includes titles form franchises such as: The Avengers, Batman, Superman, King Kong, Captain America, Green Lantern, Robin Hood, The Mask, Judge Dredd, Wonder Woman, The Flash + over 600 other great titles.
Follow Us Online Here:
Twitter:
http://www.twitter.com/fusehivemedia
Soundcloud:
http://www.soundcloud.com/fusehive
Facebook:
http://www.facebook.com/fusehive
Store:
http://www.store.fusehive.com
Instagram:
http://www.instagram.com/fusehivemedia
Website:
http://www.fusehive.com
TAGS:acid, adventure, air, black magic, cast, cinematic, dark magic spell sound effect, dramatic, earth,element, elemental, elements, energetic, epic, evil, evil magic spell sound effect, fairy, fairy magic spell sound effect, fantasy, fantasy magic sound effects, Final Fantasy, Fire, fireball, forceful, futuristic,halloween, harry potter, harry potter magic spell sound effect, heal, healing, hero, heroic, hit, horror, ice,impact, loop, lord of the rings, magic, magic sound, magic sound effect, magic sound effect cartoon,magic sound effect harry potter, magic sound effect no copyright, magic sound effect royalty free, magic spell casting sound effect, magic spell sound effect, Magic Spells, magic spells harry potter, magic wand casting spell sound effect, medieval, poison, Skyrim, sound effects, spells, spirit, The Elder Scrolls, The Witcher, throw, water, weapon, which, white magic, whoosh, wind, wizard, world of warcraft, zap

More products from Asset Store @ Fusehive.com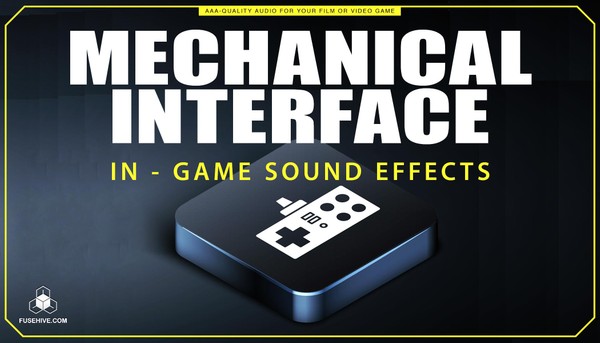 In-Game Items, Interactions, & Reactions Sound Effects Library – Mechanical User Interface MINI PACK
Buttons, Clicks, & Swipes Sound Effects Library – Mechanical User Interface UI Audio SFX MINI PACK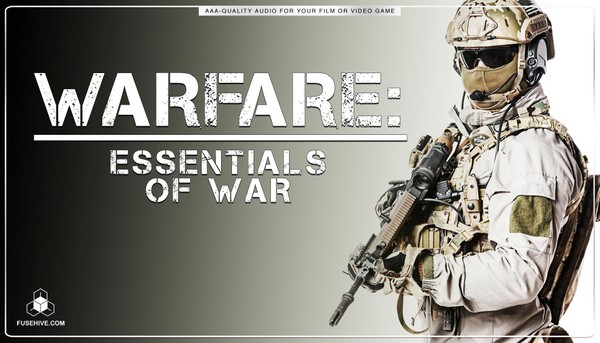 Sniper Rifle Scopes Knives Marching War Ambiences Sound Effects Library - Combat Warfare MINI PACK