Home
| VOICE OVERS
CARTOON MONSTERS - Cute Fun Silly Creature Character Voices Samples - Comedy Sound Effects Library
CARTOON MONSTERS - Cute Fun Silly Creature Character Voices Samples - Comedy Sound Effects Library
Delight your users with your very own collection of funny, cute, and silly creature voices to bring all of your characters to life and keep your audience captivated! From big scary monsters to small loveable creatures, from screams and dying to laughing and crying, common interjections like "yes," "no," "what," and even gibberish in fictional languages, CARTOON MONSTERS is the perfect choice to animate the playfulness of any creature your project will ever need!
If you're looking for hilarious vocal sounds for spooky ghosts, cute aliens, adorable zombies and more, look no further than this massive library of over 2,130 original high quality samples to give the silly characters in your project unforgettable charm and zest.
CONNECT WITH YOUR AUDIENCE
Top animation studios know that exceptional voice acting is key to building strong emotional bonds between audience and characters. That's why CARTOON MONSTERS relies on professional voice actors to bring dynamic personality to any character in your project, creating lasting impressions your audience will not forget.
ANY PERSONALITY AND CHARACTER DESIGN
Whether you need evil spooky villains or pure of heart angels, strong and dominant leaders or weak and cowardly servants, smart and curious observers or stupid and blundering idiots, CARTOON MONSTERS is packed with personalities of all shapes and sizes, with character designs that include giants, Martians, gremlins, mutants, and many more.
ENDLESS EMOTIONS AND EXPRESSIONS
This incredibly rich vocal sound library offers every emotion, whether it's happy, sad, surprised, scared, or angry, while also providing situations like eating, sleeping, attacking, being hit, or even dying. What's more, included are pitches ranging from squeaky highs to resonant lows with endless forms of expression, like spoken interjections, roars, cries, laughs, and even burps.
PERFECT FOR:
Video Games
Slot Games
Film / Animation
Ads / Trailers
YouTube Videos
Live Events
Sound Design
Music Production
…and all other audio-visual productions
KEY FEATURES:
Huge variety of grunts, shouts, screams, yells, spoken interjections, roars, cries, laughs, and even burps
Ready to use – requires no editing, labelling or splicing. Categorized, organized and individually labeled files for maximum use efficiency
FREE BONUS - numerous high-quality voice samples from our Halloween Sound Pack
All files are included in Hi-Rez WAV, SD WAV and HQ MP3 formats
FREE Updates to higher versions, FOREVER!
TECHNICAL DETAILS:
6,393 Audio Files (2,131 original sounds)
WAV Format: 24 Bit, 96 kHz, 24 Bit, 48 kHz and 16 Bit, 44.1 kHz
MP3 Format: 320 Kbps
Unpacked Size: 1.56 GB
Total Run Time: 2h 45m 29s
Full Asset File List:
http://bit.ly/cm_files
---
PLEASE RATE AND SHARE IF YOU LIKE!
Your support will be massively appreciated.
---
If there is a SFX / music style that you are looking for and we haven't published it yet, please drop us an email. We release new assets regularly and will be delighted to create and include the assets you desire in one of our next releases.
Support Email:
[email protected]
Thank you for your purchase!
---
❤ Subscribe to our YouTube channel for FREE SFX and tons of other cool stuff:
http://www.youtube.com/subscription_center?add_user=fusehive
---
Fusehive Media is a team of industry veterans, united in our commitment to providing bespoke audio for video games and casino games. Our unique 24/7 workflow, top quality music/audio technology, decided team of expert practitioners, and commitment to forming strong and lasting partnerships with each and every client make us the ultimate choice to take your game to the next level.
Our work includes titles form franchises such as: The Avengers, Batman, Superman, King Kong, Captain America, Green Lantern, Robin Hood, The Mask, Judge Dredd, Wonder Woman, The Flash + over 600 other great titles.
Follow Us Online Here:
Twitter:
http://www.twitter.com/fusehivemedia
Soundcloud:
http://www.soundcloud.com/fusehive
Facebook:
http://www.facebook.com/fusehive
Store:
http://www.store.fusehive.com
Instagram:
http://www.instagram.com/fusehivemedia
Website:
http://www.fusehive.com
---
TAGS:
cartoon, cartoon voice, cartoon voices, cartoon voice overs, cartoon voiceover, animation, animation voice, animation voice over, goblin, gremlin, ghost, ghosts, ghost voice, ghost voices, ghost sound effect, witch, giant, gnome, dwarf, fantasy, orc, fairy, horror voice, horror voice sound effects, horror voice mp3, horror voice wav, horror voice sfx, horror sound, creepy horror voice, horror sounds,  horror sound effects pack, horror sound design, horror sound effects, horror sound effects library, horror sound effects youtube, halloween, halloween voice over, halloween voice mp3, spooky halloween voice download, halloween voice, halloween voiceover, halloween voice sound effects, spooky voice over, spooky voice mp3, spooky voice youtube, spooky voice download, spooky voice sample, voice, voiceover, voice over, horror, scary, creepy, spooky, dark, haunted, cursed, dead, death, die, zombie, monster, creature, ghost, vampire, horror sounds, horror sound effects, horror sfx, spooky sounds, spooky sfx, sfx, horror game, horror movie, scary, scary game, scary movie, scary video, creepy, creepy backgrounds, sound effects, sounds, sounds game, sound effects download, sound effects pack, sound effects youtube, sound effects library, mp3, wav, download, royalty free, royalty free sound effects, royalty free voice over, cinematic, intense, video, video game, ios, ios game, android, android game, pc, mac, gamedev, game dev, game developer, game, laugh, laughter, laughing sound effect, giggle, giggling, giggle sound effect, scream, shout, yell, roar, pain, hurt, growl, grown, hiss, word, phrase, slurp, attack, gobbledygook, gibberish, monster, monster voice, monster voices, monster sound effects, creature, creature voice, creature voice over, creature sound effects, comedy, comedy sounds, comedy sound effects, comedy sfx, comedy voice, comedy voice over, comedy voiceovers
More products from Asset Store @ Fusehive.com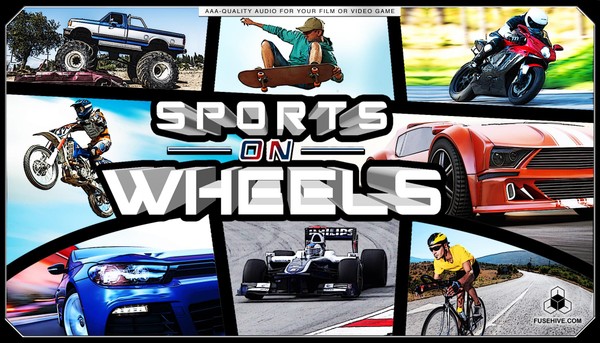 CAR RACING, BICYCLES, SKATEBOARDING, and MOTORSPORTS SOUND EFFECTS LIBRARY – Motorcycles Racecars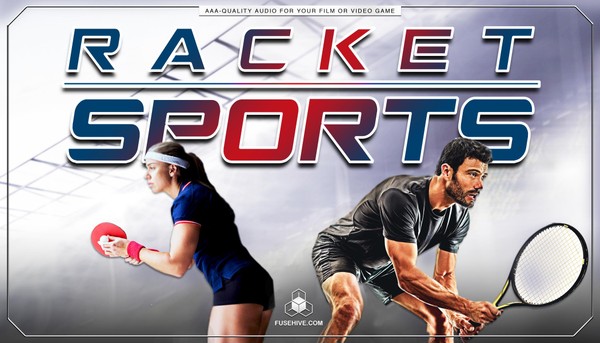 TENNIS & RACKET SPORTS SOUND EFFECTS LIBRARY and VOICE OVERS – Squash Badminton Royalty Free Sounds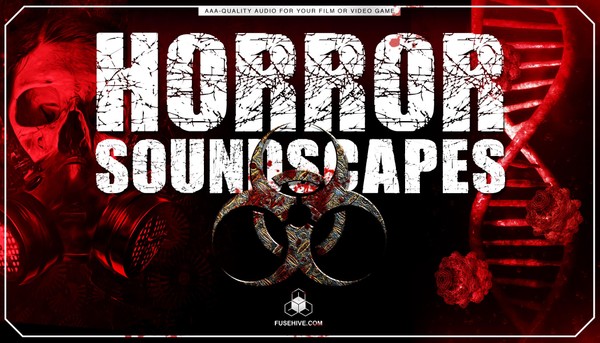 HORROR SOUNDSCAPES - Scary Terrifying Background Environments Royalty Free AAA Sound Effects Library