Home
Teacher Tools
Skills and Processes from the Alberta Social Studies Program of Studies (2007): Comparing Gr 4/5
Skills and Processes from the Alberta Social Studies Program of Studies (2007): Comparing Gr 4/5
This document is designed to support teachers with planning and may be used for: 
planning for combined grades by using the skills and processes-related outcomes of the Alberta Social Studies Program of Studies (2007). 
side-by-side grade-level comparisons. 
collaborative planning when creating cross- or multi-grade activities. 
understanding the scope and sequence of social studies skills and processes from grade to grade
pre-assessment planning. 
Other Resources
Alberta Social Studies Program of Studies Kindergarten to Grade 6 (2005)
Skills and Processes from the Alberta Social Studies Program of Studies (2005): Comparing Kindergarten and Grade 1
Skills and Processes from the Alberta Social Studies Program of Studies (2005): Comparing Grade 1 and Grade 2 
Skills and Processes from the Alberta Social Studies Program of Studies (2005): Comparing Grade 2 and Grade 3 
Skills and Processes from the Alberta Social Studies Program of Studies (2006): Comparing Grade 3 and Grade 4
Skills and Processes from the Alberta Social Studies Program of Studies (2007): Comparing Grade 4 and Grade 5 
Skills and Processes from the Alberta Social Studies Program of Studies (2007): Comparing Grade 5 and Grade 6
You'll get 1 file (687.2KB)
More products from EPSB Resources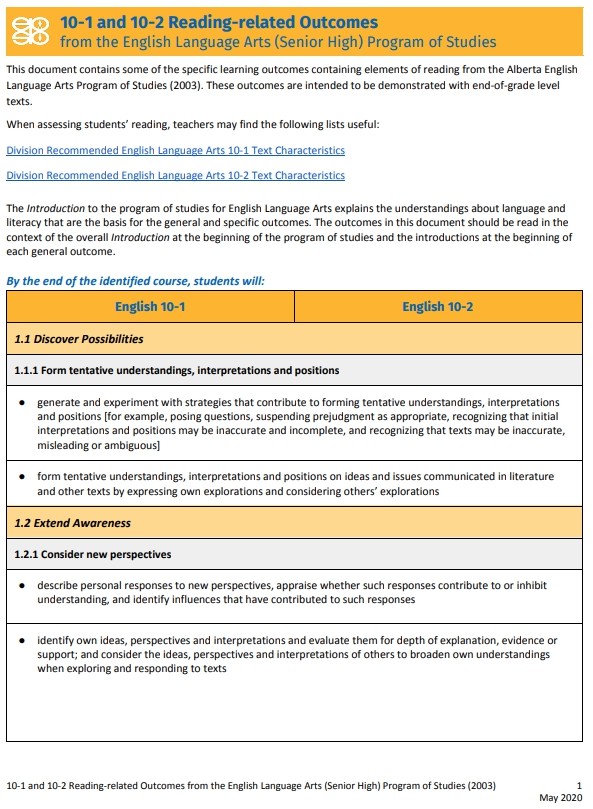 Reading-related Outcomes from the English Languages Arts Program of Studies 2003 English 10-1, 10-2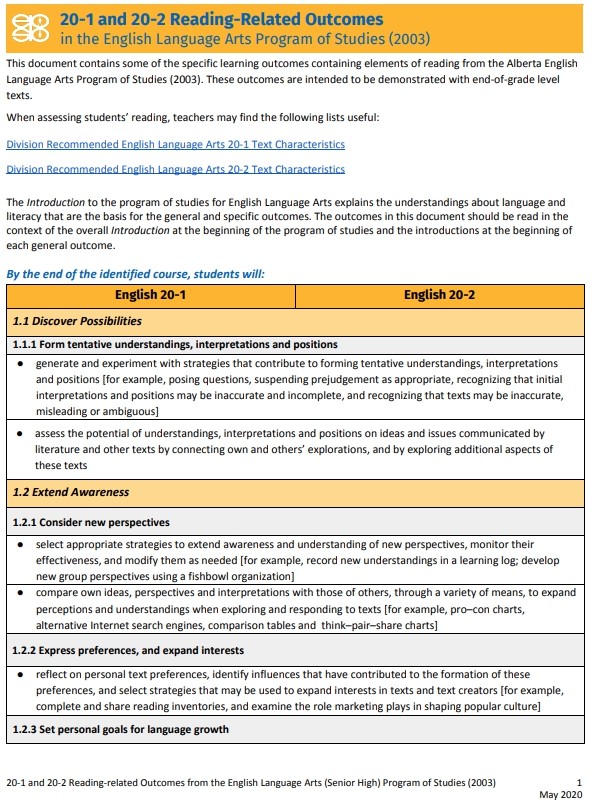 Reading-related Outcomes in the English Language Arts Program of Studies 2003 English 20-1 and 20-2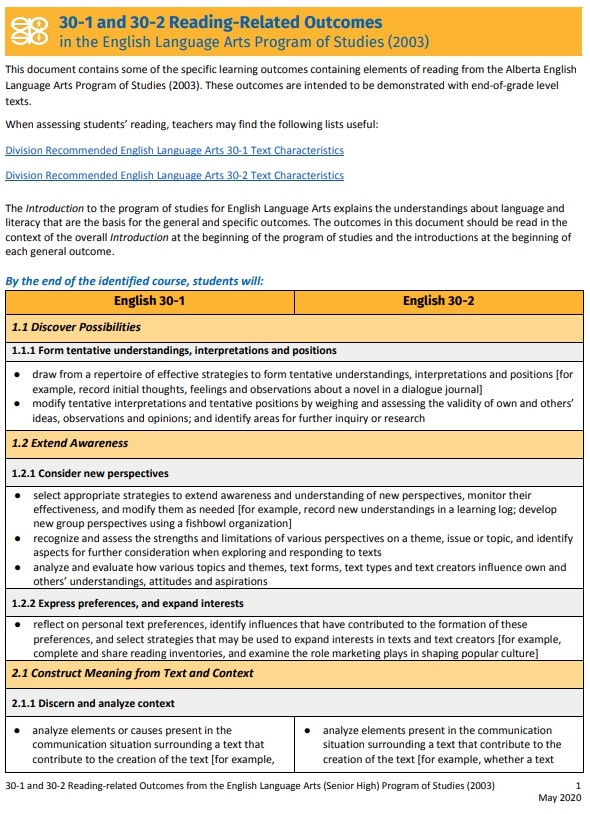 Reading-related Outcomes in the English Language Arts Program of Studies 2000 English 30-1 and 30-2