Vinyl - record noise library library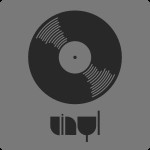 Vinyl is simply the most detailed vinyl record noise library.
It has all the record noises you'll ever need!
We've sampled our own record collection, with two different turntables (an audiophile one for the vintage records and a DJ style one for the 12" club records).
The content of the package : 
- 768 lead-in grooves
- 705 lead-out grooves
- 761 locked grooves
- 60 dead waxes
- 415 other noises
- 173 vinyl noise drum samples
- 119 vinyl noise single cycle waveform samples for your sampler
Almost 3000 samples, around 4 Gigabytes uncompressed!
You'll get 1 file (2.5GB)