FREE ULTIMATE LUTs PACK | 5000+ Lut Presets
This is the ULTIMATE LUT Pack. You can use these luts in Adobe Premiere Pro, After Effects, Adobe Photoshop, Adobe Lightroom, Final Cut Pro X (with mLUT), Davinci Resolve, Sony Vegas 13, +MORE!! To start color gradings like Sam Kolder, Jon Olsson, Justin Escalona, and many MORE!!
---
THIS IS A DIGITAL PRODUCT
Our products are delivered via email. An order confirmation email with your product will be sent immediately after purchase.
All files downloaded are yours to keep forever.
No additional licensing fees. Paid or free work, you are able to use our files. Attribution is not required.
This product is royalty-free.
All effects were customized to be drag and drop. No keyframing needed.
Our products are not for resale or reuse. Meaning, you may not resell them as your own preset file or overlay or post direct download link.
IF YOU HAVE A PROBLEM WITH YOUR DOWNLOAD LINK, PLEASE SEND AN EMAIL TO CONTACT ME AND I WILL RESOLVE YOUR PROBLEM WITHIN 24 HOURS.Please email me at ([email protected]) asap.
---
More products from Enam_Alamin
50% OFF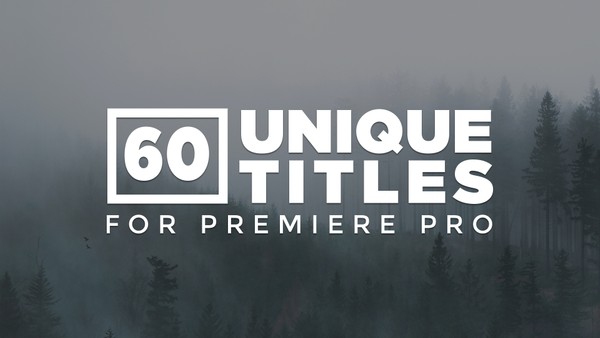 60 Unique & Modern Title Animations for Premiere Pro