GMO Neutralizer 2.0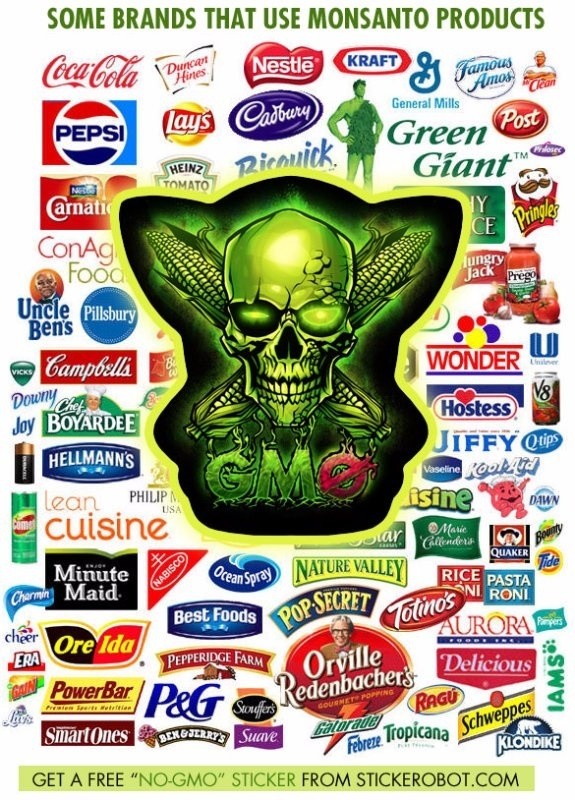 What is GMO?
GMO, or genetically modified organism, is a plant, animal, microorganism or another organism whose genetic makeup has been modified in a laboratory using genetic engineering or transgenic technology. This creates unstable combinations of plant, animal, bacterial and virus genes that do not occur in nature or through traditional crossbreeding methods.
Though there are only several GM crops that are widely available, they are commodity crops that often get further processed into a variety of ingredients. These high-risk ingredients are typically present in packaged products as:
Amino acids, alcohol, aspartame, ascorbic acid, sodium ascorbate, citric acid, sodium citrate, ethanol, flavorings ("natural" and "artificial"), high-fructose corn syrup, hydrolyzed vegetable protein, lactic acid, maltodextrins, molasses, monosodium glutamate (MSG), sucrose, textured vegetable protein (TVP), xanthan gum, vitamins, vinegar, yeast products. Cloned animals and their progeny are considered to be GMOs under the standard, as are the products of synthetic biology.
The GMO Neutralizer is a digital or paper Radionics device which is designed to calibrate and neutralize the frequencies of GMO foods. The device is simple to use and is based on the principles of the Hieronymus machine. The Hieronymus machine is a mind machine which allows you to isolate particular harmonic frequencies and using scalar wave technology amplify those frequencies for a specific intent. The mine provides the intent the machine directs the intent to perform a specific purpose.
The Quantum GMO Neutralizer neutralizes the effects of GMO using scalar wave Radionics rates that have been scientifically calibrated. With this ever-changing world of genetically modified foods in organisms, this is a tool to protect you and your family from these harmful negative modifications of our ecosystem.
Copyright © 2017, Moonshadow. All Rights Reserved. This content may not be duplicated without written permission from the author.
THIS NOT DESIGNED TO, AND DOES NOT, PROVIDE MEDICAL ADVICE. ALL CONTENT ("CONTENT"), INCLUDING TEXT, GRAPHICS, IMAGES, FILES AND INFORMATION FOR GENERAL INFORMATIONAL PURPOSES ONLY.
THE CONTENT IS NOT INTENDED TO BE A SUBSTITUTE FOR PROFESSIONAL MEDICAL ADVICE, DIAGNOSIS OR TREATMENT. NEVER DISREGARD PROFESSIONAL MEDICAL ADVICE, OR DELAY IN SEEKING IT, BECAUSE OF SOMETHING YOU HAVE READ IN THIS INFORMATION. NEVER RELY ON INFORMATION ON THIS PRODUCT TO REPLACE THE SEEKING OF PROFESSIONAL MEDICAL ADVICE.
DISCLAIMER OF WARRANTIES AND
LIMITATION OF LIABILITY
USE THIS WEBSITE AT YOUR OWN RISK. RESULTS BEYOND EXPECTATION, INC., ITS OWNERS, REPRESENTATIVES AND AFFILIATES SHALL NOT BE LIABLE TO YOU OR ANYONE ELSE FOR ANY LOSS OR INJURY OR ANY DIRECT OR INDIRECT, INCIDENTAL, CONSEQUENTIAL, SPECIAL, PUNITIVE OR SIMILAR DAMAGES ARISING OUT OF YOUR ACCESS OR USE OF, OR YOUR INABILITY TO UTILIZE THE INFORMATION AND OPINIONS EXPRESSED ON THIS WEBSITE AND THE PRODUCTS SOLD THEREON THIS WEBSITE
More products from Psionic Warriors