Boss Bundle - Social Media Marketing Edition
Social media is a powerful tool that smart entrepreneurs learn to take advantage of and use to their fullest ability.
There are many different ways that you can ensure that you are getting the most out of your social media and getting the best return on your investment.
Are you ready to dominate social?
Tired of seeing your competition killing it?
Are you ready to get a massive amount of traffic to your online business?
This bundle is packed full of ALL the information you'll need to drive visitors to your products or services.
What you'll get:
1. Social Media Traffic Plan
2. Facebook Ads Secrets
3. Instagram Ads Success
4. Tik Tok Marketing
5. Instagram Reel Marketing
What you'll learn:
Social Traffic Plan
You'll learn the secrets to using Facebook to engage with customers and drive traffic to your company site.
You'll learn why you need to get regular feedback from your customers to ensure you are meeting their expectations.
You'll discover the different ways to use Twitter to boost your business and market your brand.
You'll learn about the importance of hashtags and how choosing the right ones can gain you more visitors.
You'll discover the best ways to grow your business using Instagram.
You'll learn how to create better quality videos that increase customer engagement and boost sales.
Facebook Secrets:

Discover the secrets on how to create your FB (and Instagram) ads effectively, how to optimize for better results, and ultimately generate qualified leads and profitable sales.
Instagram Success:

Why Instagram Ads?
What are Instagram Ads?
Setting Goals and the Best Instagram Ad Format for your Business
Identifying your Target Audience
Content and Budget
Creating Instagram Ad Campaigns
Measuring the Performance of your Instagram Account
Great Tools for Your Instagram Ads
Best Practices for Successful Instagram Ads
Tik Tok Marketing:

Not only will you avoid many of the most common mistakes that people make when trying to profit from TikTok, you'll notice immediate positive results in your achievements...
Instagram Reels Training: 

This Is An Excellent Opportunity To Learn How To Get
Started With Instagram Reels Marketing To Interact With A
Wider Audience, Fuel Your Branding Endeavors, And Help
Brands Cash Upon More ROI.
$20
You'll get 6 files (454.1MB)
More products from DigiGirl Boss Marketing
50% OFF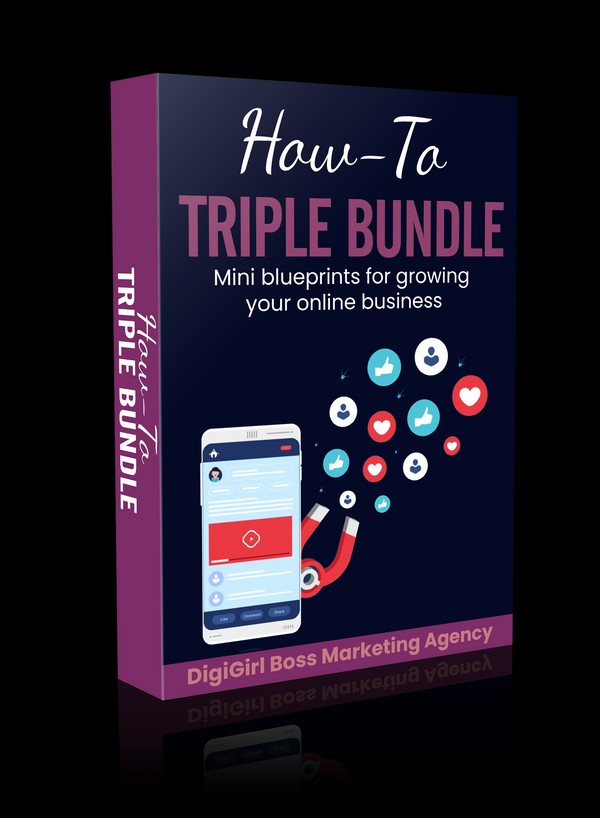 50% OFF