Dreamy Florals Mobile presets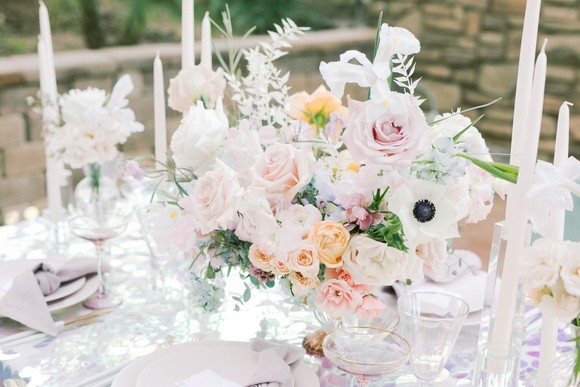 Florals by Tularosa Flowers

Set your eyes on this brand new preset pack for those dreamy soft tones for images that are floral heavy. Perfect for the florist who takes images in their studio right after they make a gorgeous centerpiece or bouquet. When you arrive at your wedding or event you can easily snap an image on your phone and with a few clicks have a dreamy Insta worthy image that looks pro! 
This preset pack comes with 3 mobile ONLY presets. One for cooler tones, one for a bit of warmth and sunlight and one with a bit of contrast to show off the extra details. 
These presets are specifically designed to photograph florals without people so a centerpiece, bouquet, boutonniere, or a tablescape will let these beauties shine!
Need a tweak?  
You can easily adjust the presets to your unique situation with a few clicks in the Lightroom Mobile edit section. Some suggested edits would be, blacks and or shadows, contrast, and exposure.
WHATS INCLUDED-
Three Lightroom Preset for your floral, still-life and lifestyle photography. 
This preset is perfect for planners, florists, photographers, and anyone looking for a beautiful clean image.
FAQ
Compatible with Lightroom Mobile ONLY.
You do not need a paid subscription to Adobe Lightroom mobile to sync presets with the FREE Lightroom mobile app.
One-click editing solution.
Cohesive aesthetics of your photos on your social media, website or blog.
How can I unzip product files?
PC: To extract a single file or folder, double-click the compressed folder to open it. Then, drag the file or folder from the compressed folder to a new location. To extract the entire contents of the compressed folder, right-click the folder, click Extract All, and then follow the instructions.
Mac: Double click the .zip file, then search for the product folder or product file.
Phone-
There are multiple files in this pack therefore it is in a zip folder. Phones do not know how to open them. Please download I ZIP FIRST in the AppStore before unzipping the files.
Follow the pictured instructions in the included PDF
* to download everything on your phone see the pdf with pictured instructions.
USE WITH
The Free Adobe Lightroom Mobile app (iOS or Android) - you don't need to have an Adobe Subscription. This app must be downloaded to use the preset.
More products from Carrie McGuire Photography