InstagramLive Share & Donate
---
Art and Artists Share - InstagramLive Classes with Dollie
---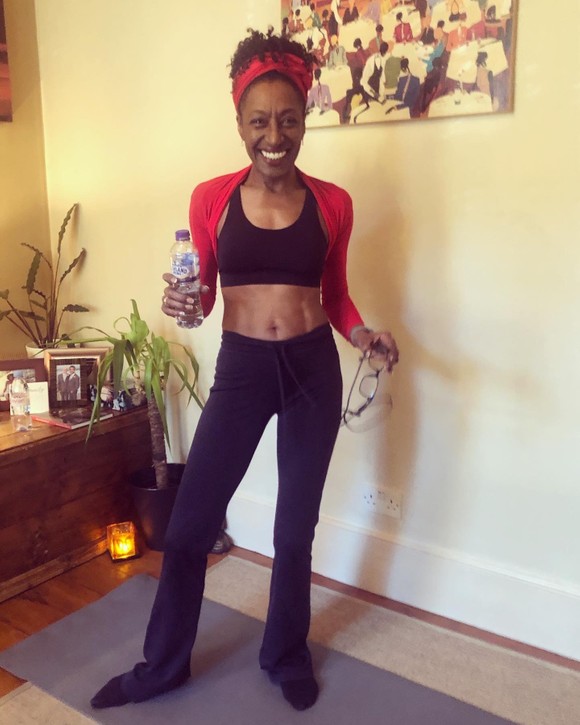 ---
If you miss the opportunity to participate in Dollie's weekly InstagramLive Classes
YOU can now take the session - after the event. This way you never miss out!

In 3 easy steps ... all you have to do is:
Donate £3.00 (or equivalent in currency).
Download/Stream the class to your computer or mobile.
Start your Jazz Exercise session any time you choose.
Class Available - 36 hours after the original LiveClass.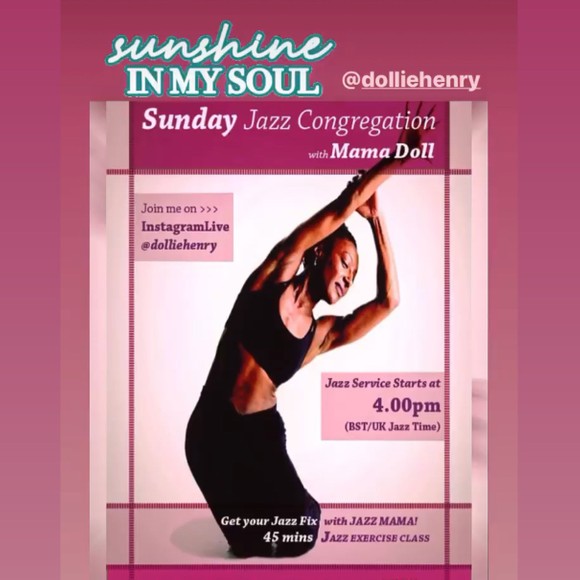 ---
Supporting your teachers and creatives during the Covid19 Lockdown, is a simply way to say ... THANK YOU!!
---
COVID19
... has changed all the practical teaching perameters for many dancers, teachers and creatives.
Dollie's classes at Pineapple Dance Studios, her workshops and company classes have all been postponed for the iterim. In light of the situation, MamaD's Jazz classes are now open to the
Global Dance Community

Every Sunday - 4pm on I
nstagramLive.
Link into Dollies Instagram handle
@dolliehenry   

---
For those of you dear Dance Followers and Friends who join in and wish to donate toward your weekly Dollie Jazz Fix ... Here is a simple and fairdeal way to show your appreciation.
https://sellfy.com/bopjazz-uk/donatedollie/
---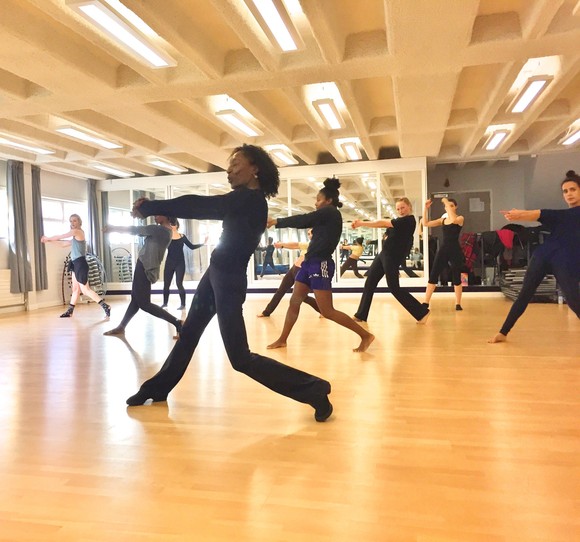 ---
WHATS COMING UP ... New BOP Classes!

---
* BOP Wake & Shape-Up
This Ritual of exercises hones in on:  Stretch & Release, Leg Flexibilty & Toning and Core/Abs Challenge.  

* BOP Till You Drop
Fun and funky Jazz dance combinations - suitable for our younger generation and beginners.

* BOP in the BOX
Jazz Dance Combo, that can be practiced in a small home space! - Suitable for trained dancers. 

Hope to see you for the LIVE classes over the coming weeks!
---