particle for pigments
particle for pigments

64 presets with the main focus on the granular and sampling engine of the pigments synthesizer. the sound bank is full of deep bass sounds, bizarre granular textures, transposable sequences, bright leads and synthesizer presets. the sounds are inspired by the music of biosphere and early arovane works. the new soundpack is a toolkit to produce impressive, dark and athmospheric soundscapes and music.

specific sound parameters are mapped to the modulation wheel, aftertouch and to the four macro knobs, like fm, pd modulation, the grain parameters or the dry/ wet signal of the effects.





32 pads
9 key
9 sfx
8 lead
2 bass
4 sequence

to import presets / banks, please follow these steps:

- download the .pgtx file
- open the Pigments plugin in your DAW
- click on the picture / plugin name on the top left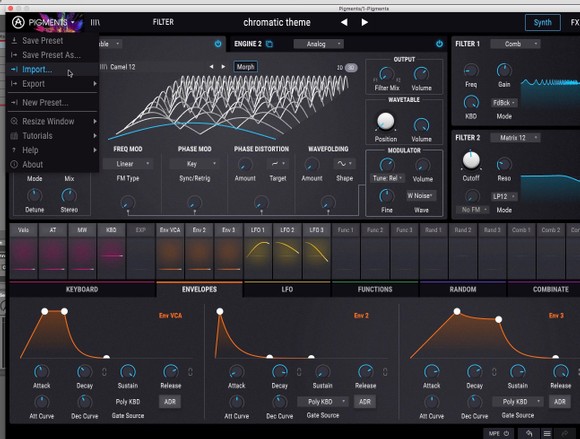 - click the import button  
- select your previously imported file

the bank is now available in your preset browser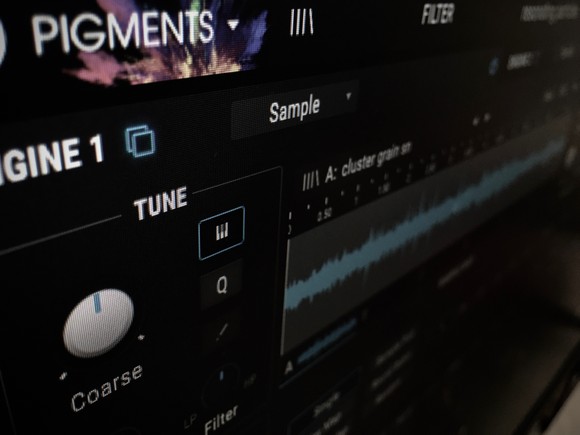 More products from arovane soundshop