Home
3D Models
Photo-realistic 3D Model of Dior 2019 Glasses | Очки Dior 2019, фотореалистичная модель
Photo-realistic 3D Model of Dior 2019 Glasses | Очки Dior 2019, фотореалистичная модель
Чтобы посмотреть как выглядит 3D модель примерьте эти и другие очки, используя мою маску
-
https://instagram.com/a/r/?effect_id=827122597732269
, очки переключаются наклоном головы назад.
После покупки вы получите:1.
Фото-реалистичную и оптимизированную 3D модель очков в формате .obj
Все готово к работе! При необходимости вы сможете с легкостью импортировать 3D объект в свои проекты :)
To see what the 3D model looks like, try on these and other glasses using my mask
-
https://instagram.com/a/r/?effect_id=827122597732269
, the glasses are switched by tilting the head back.
After the purchase you will receive:1.
Photo-realistic and optimized 3D model of glasses in .obj format
Everything is ready to go! If necessary, you can easily import a 3D object into your projects :)
You'll get 1 file (623.8KB)
More products from AR Store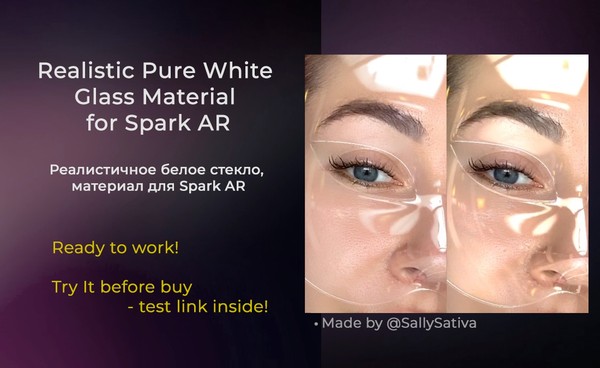 Realistic Pure White Glass Material for Spark AR | Реалистичное белое стекло, материал для Spark AR