Home
Viewpoints
Labor-Productivity Declines in the Construction Industry: Causes and Remedies (Another Look)
Labor-Productivity Declines in the Construction Industry: Causes and Remedies (Another Look)
AECbytes Archived Article (March 14, 2013)

Nine years ago, Dr. Paul Teicholz, Founding Director of CIFE at Stanford University, wrote an article for AECbytes on the topic of labor productivity. During the intervening years, there have been many changes in the AEC industry that have had the potential to impact labor productivity, and in this new article, Dr. Teicholz takes another look to see what, if any, changes can be detected from the national statistics about the industry. The major changes include the increasing use of BIM technologies and the lean collaborative processes it supports, and the recent very significant boom and bust in the industry.

About the Author

Dr. Paul Teicholz was the Founding Director of the Center for Integrated Facility Engineering (CIFE) at Stanford University from 1988 to 1998. He is currently Professor (Research) Emeritus at the Dept. of Civil and Environmental Engineering, Stanford University, and also works as an independent consultant to the AEC industry and related service providers. Before his academic tenure at Stanford, Paul worked for over 25 years as a consultant and director of IT in the construction industry. He has won several academic and professional awards, including the Construction Management "Man of the Year" awarded by the American Society of Civil Engineers in 1985, and one of the most significant Innovators to "Technology and Materials" in the Construction Industry over the past 125 years, awarded by Engineering News Record magazine in 1999.
You'll get 1 file (928.9KB)
More products from AECbytes Articles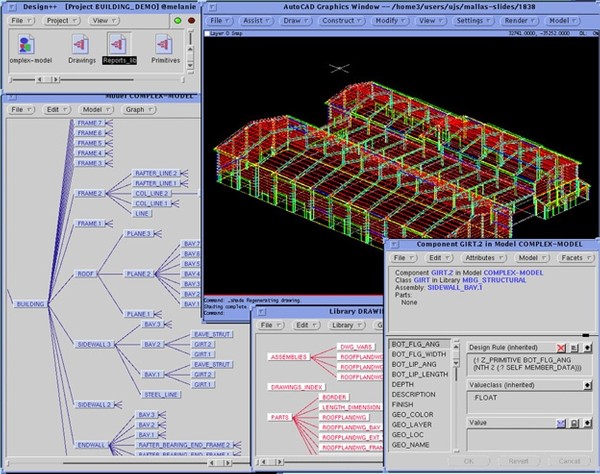 Automated Rule-Based Building Design and Engineering at Robertson Ceco Corporation