Albert Payson Terhune - Sunnybank Silk City Films Digital Download
The digital download contains a 11-minute segment on history of Sunnybank and the Terhune family. The feature-length section brings Terhune to life like never before and includes images and old reel actual video footage of Anice and the dogs and Bert himself.  There is current day footage of the park and its surroundings on the bank of Pompton Lakes. Even a modern day sunset.

The download includes a 45-minute interview with Terhune & Sunnybank historian, Kathy George. In this interview Kathy share some anecdotal stories and escapades including the story about Sunnybank Explorer who tried and true to his name tried to find his own way home from the Hudson Valley, N.Y only to turn back when he calculated that he could not successfully cross the Hudson River.

She also tells of Gray Dawn who refused to leave his masters side as he recovered from being hit by a car and also Sunnybank Jean, who was killed by a car load of visitors to the Sunnybank Estate causing Bert to install gates and lock them up from then forward.

A true collectors file for fans and followers of the breed and Terhune's writings. Download today!
More products from Silk City Films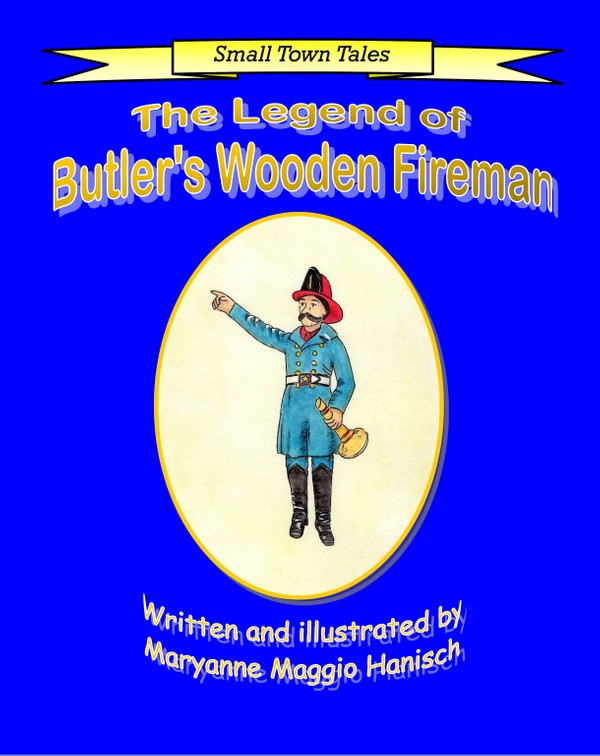 The Legend of Butler's Wooden Fireman - A Children's Book By Maryanne Maggio Hanisch