American Legion Talk Unplugged - Jones Hardware Pequannock, N.J.
In the early fall of 2018, Jones Hardware owner, Robbie Jones, appeared in front of a small gathering of friends and fans at The American Legion Post 242 in Pompton Plains to give an informal and heartfelt talk about his time in Pompton Plains and his family's involvement in their famous hardware store.
He spent a full hour relaying anecdotal stories about some of the funniest and coolest and nicest and heartwarming things that he witnessed while manning the front desk of the store.
He tells the story of the female news anchor who visited the town during the flood and her reaction upon learning that she would need to use the three-person outhouse in the back to do her "business". Spoiler alert: She told him that she'd rather wait until she got back to her office.
He also tells the story of being a young boy left in his Father's vehicle while he was going inside the post office to fetch the town's mail. Of course the curiosity got the best of him and he pressed the ignition button and rolled the car up the basement door. 
The crowd in attendance loved it! 
When he was done telling his stories, he opened it up to questions and that is where the real fun started.
All in all, this download contains 45 minutes of Robbie regaling his friends and will be a treasured item in the history of Pequannock Township.
It took a long time to master it down and to do the edit and we are offering it on a "Donation" basis, downloaded right onto your hard drive for the low donation amount of $10.75. Thank you very much for your support and we hope you enjoy this one last ride-along with Robbie and Jones Hardware.
More products from Silk City Films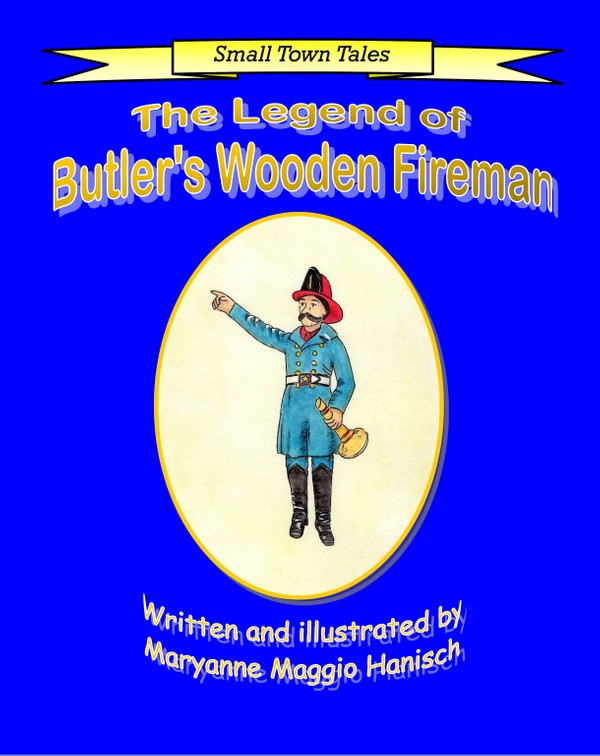 The Legend of Butler's Wooden Fireman - A Children's Book By Maryanne Maggio Hanisch